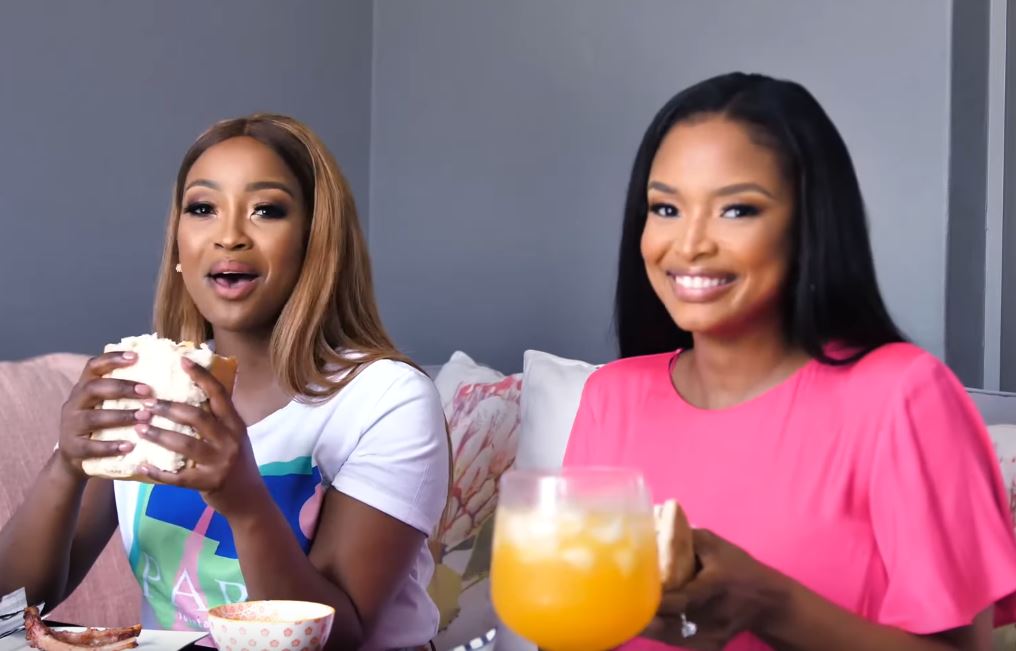 Media personality and celebrity chef Lorna Maseko recently hosted her friend Ayanda Thabethe on her cooking vlog, where she cooked some lovely ribs and chicken wings.
She then invited 'Ayeezy' over to help her prepare kota, as well as enjoy the meal with her.
They talked about a few things, including touching dating briefly.
At some point, they talked about celebrity crushes. Lorna revealed that she has never had a South African celebrity crush. But Ayanda had a very different answer.
Watch that moment at around minute 10.