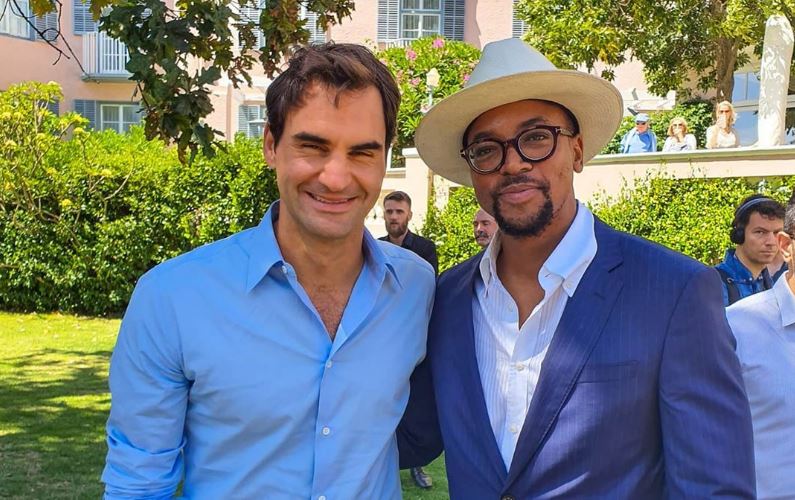 In case this missed you, Roger Federer is in the country ahead of his Friday friendly match against fellow tennis great Rafael Nadal.
The 20-time Grand Slam champion arrived in Cape Town on Wednesday morning, and will today face off in a doubles game vs Nadal and Trevor Noah, and later a single match vs Nadal.
The match is seeking to raise money for children's education across several African countries. The tennis legend told the press that he is hoping they can raise over $1 million on this match day alone.
A day before the big match, one of Mzansi celebrities, Maps Maponyane got a chance to hang out with Federer. It was during an event organized by Moët & Chandon where Maps was the host.
Moët is one of the sponsors of 'Match in Africa'.
"Always An Honour. Always Inspiring. An Icon Living. King Fed," Maps wrote on Instagram.

The two then played a game of mini tennis, where Maps actually got one on Federer. Or to paraphrase that, Federer let him.
The match between Federer and Nadal will go down today at Cape Town Stadium from 8:30pm.