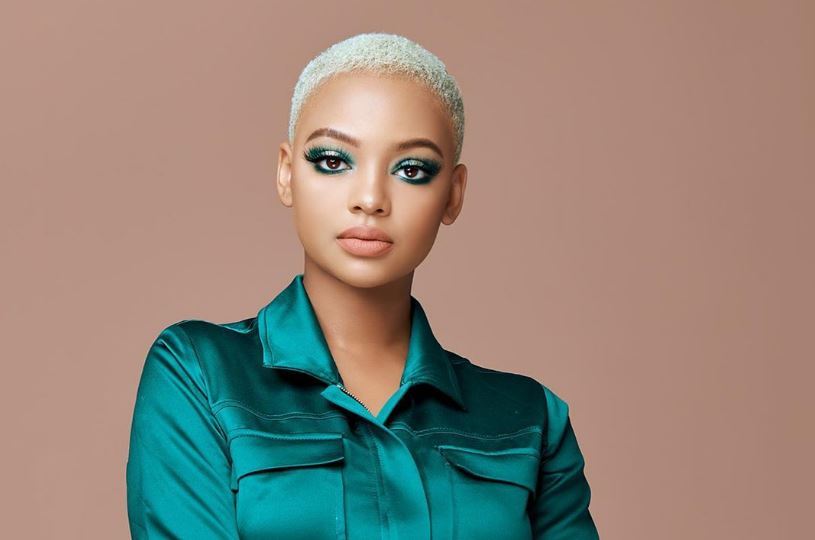 In September last year, Mihlali Ndamase left South Africa talking when he posted a photo of Formula One driver Lewis Hamilton.
The YouTuber and social media influencer was at the Singapore Grand Prix, where Hamilton registered his worst finish of the season.
She is a big fan of the racing superstar, but wasn't overly disappointed with the result.
On her Instagram stories, she posted a picture of Hamilton with the caption "You did the best you could, babe, super proud of you. A winner in my eyes." Followed by a love smiley.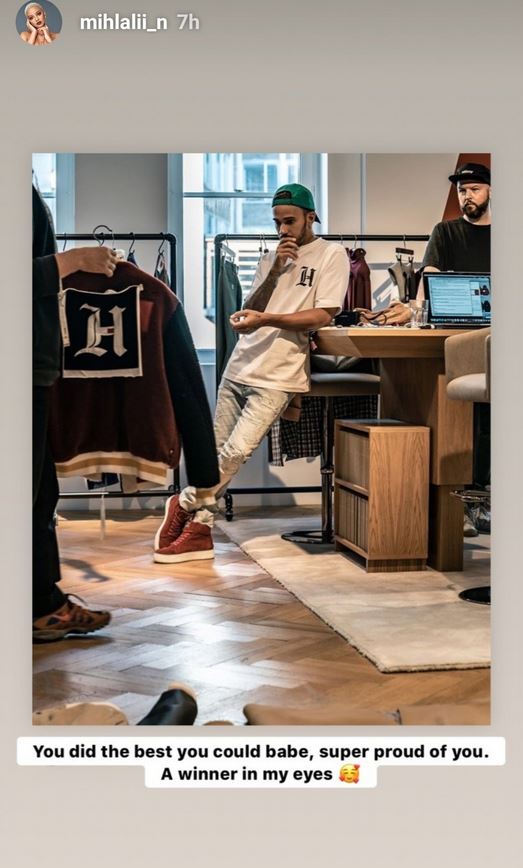 She had previously posted a photo of herself naked in a bathtub, with Lewis Hamilton tagged as the photographer.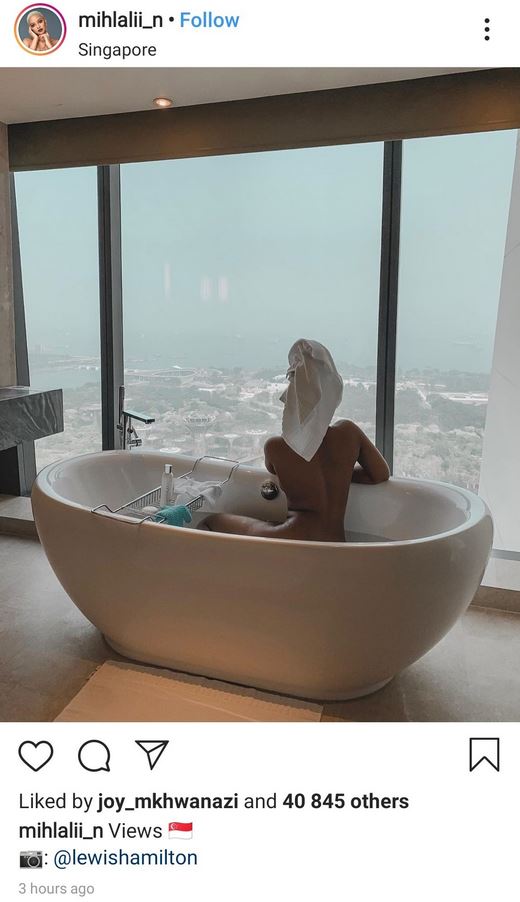 Of course bloggers and Twitter ran with it and declared the two to be dating. Mihlali meanwhile kept her lips sealed after that.
Now, she is setting the record straight. She appeared on Moja Love, where host Phil Mphela pushed her to tell him what was really going on.
She said she was just looking to get people talking, adding 'it was all in good fun'.
They went further into her dating life, with Phil dropping a few celebrity names and asking her if she would date them. Cassper Nyovest – NO, AKA – NO, Maps Maponyane – NO.