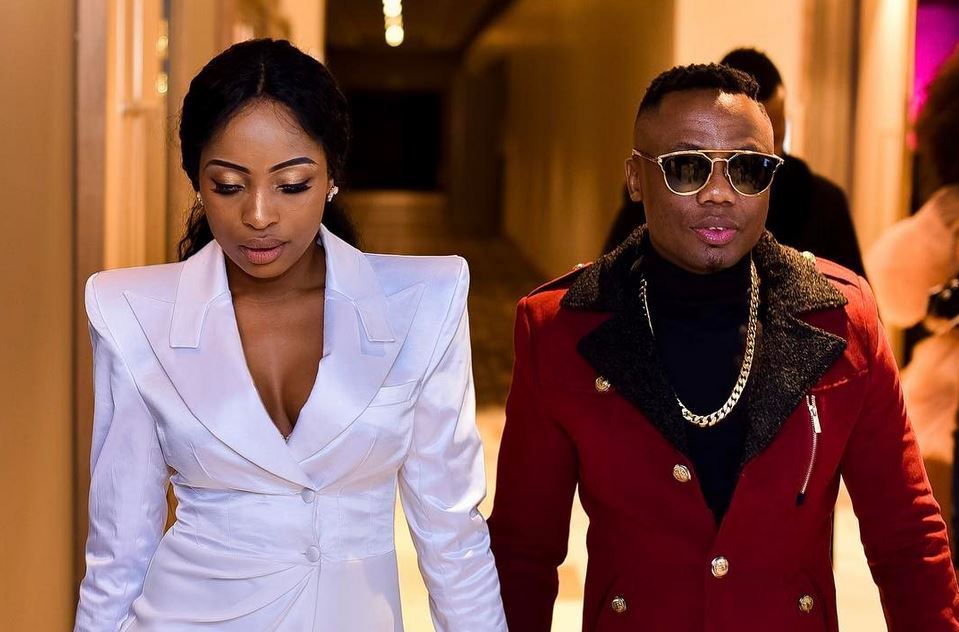 Socialite Gugu Khathi, who is also wife to DJ Tira, is being accused of assault.
Khathi reportedly had a bitter fight with her 50-year-old neighbour Cindy O'Neil, which turned violent. They have both opened assault charges against each other at the Honeydew police station.
The drama unfolded on Friday last week at Willowbrook Estate, in Ruimsig where both reside.
According to Cindy's husband Benjamin, trouble started when Khathi's son drove past their house at high speed. What resulted was Khathi storming into their house saying, "this is your second warning."
Read: Cassper Nyovest: I Would Risk it All for Thobeka Majozi
He said that this left him and his wife confused.
"My wife crossed her arms and said to her, 'get off my property'.
"Gugu stepped back and tripped over the bicycle. We tried to help her get up and she refused, so I went back to putting up the decorations and left them there.
"She got up after being helped up and she punched my wife once in the face," Benjamin said.
Khathi however disputed these claims, saying that a hammer was thrown at her son's car by someone from inside the O'Neil household.
"They attacked my son and then turned around and attacked me. His little brother came rushing and told me 'come see what these people did'. I rushed to their house to ask what my son did to deserve this and they looked at me with attitude.
"The woman came at me; she pushed me so hard from the garage into the street where the bicycle was. I landed on it. I literally can't walk right now," Khathi said.
She confirmed punching Cindy.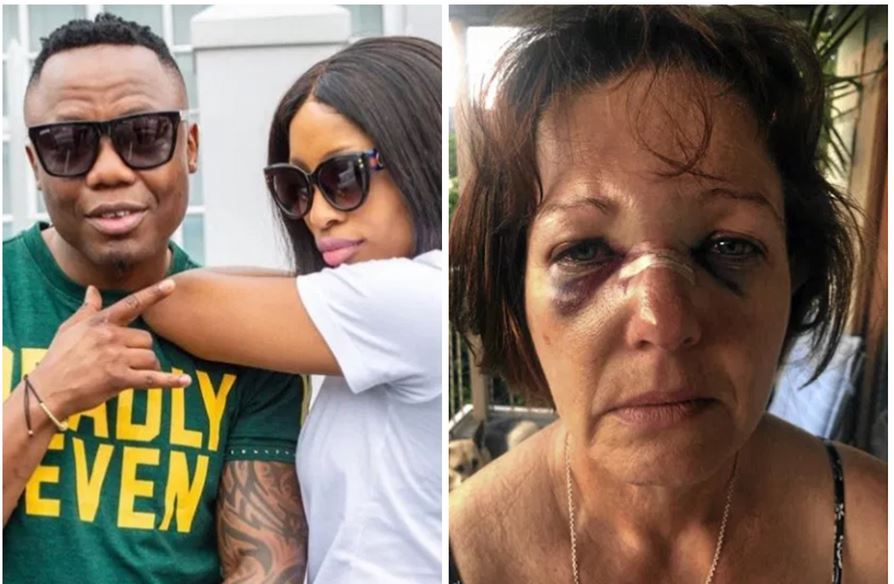 "I was trying to show her that I was injured and she kept dragging my foot. She wouldn't let go, as soon as I could kneel, I punched her. So, she can get off me," Khathi said.
According to Benjamin, this was not Khathi's first violent outburst. Earlier this year, he says police had to literally hold Khathi back from physically attacking him, after he called them on her following high noise levels after 11pm. Khathi was having a birthday party at her house.
Benjamin and wife Cindy also have issues with Khathi's son's speeding inside the estate.
"They are not seeing the wrongs in their ways, they don't understand that you cannot speed and drive reckless when there are kids around. They need to realise that you live in a communal estate and you must respect others," said Benjamin.