A few months ago, South African plus-size model and photographer Lesego "Thickleeyonce" Legobane bagged a Calvin Klein contract.
She became the first South African plus-size model to work with the international fashion brand. "It's crazy and I actually still have to pinch myself a couple of times every time I think about it. To say I am a Calvin Klein influencer in itself is just insane," she said at the time.
Her disbelief may have been brought about by the constant criticism she faced initially from people who said she was just a 'fat girl seeking attention'.
"I got an e-mail from Calvin Klein, telling me they were looking for a plus-size digital influencer in SA, which they have never had. They wanted to associate themselves with a local plus-size model to sign on as an overall influencer and work with them on really cool campaigns."
The campaign was for a new women's fragrance, but she really had to display the Calvin Klein name in her clothing too.
On Wednesday, she posted fresh pictures from the campaign, this time not promoting the fragrance but just the underwear. "…in this house, we love ourselves 🧡 @calvinklein" she wrote.
Here are the pics.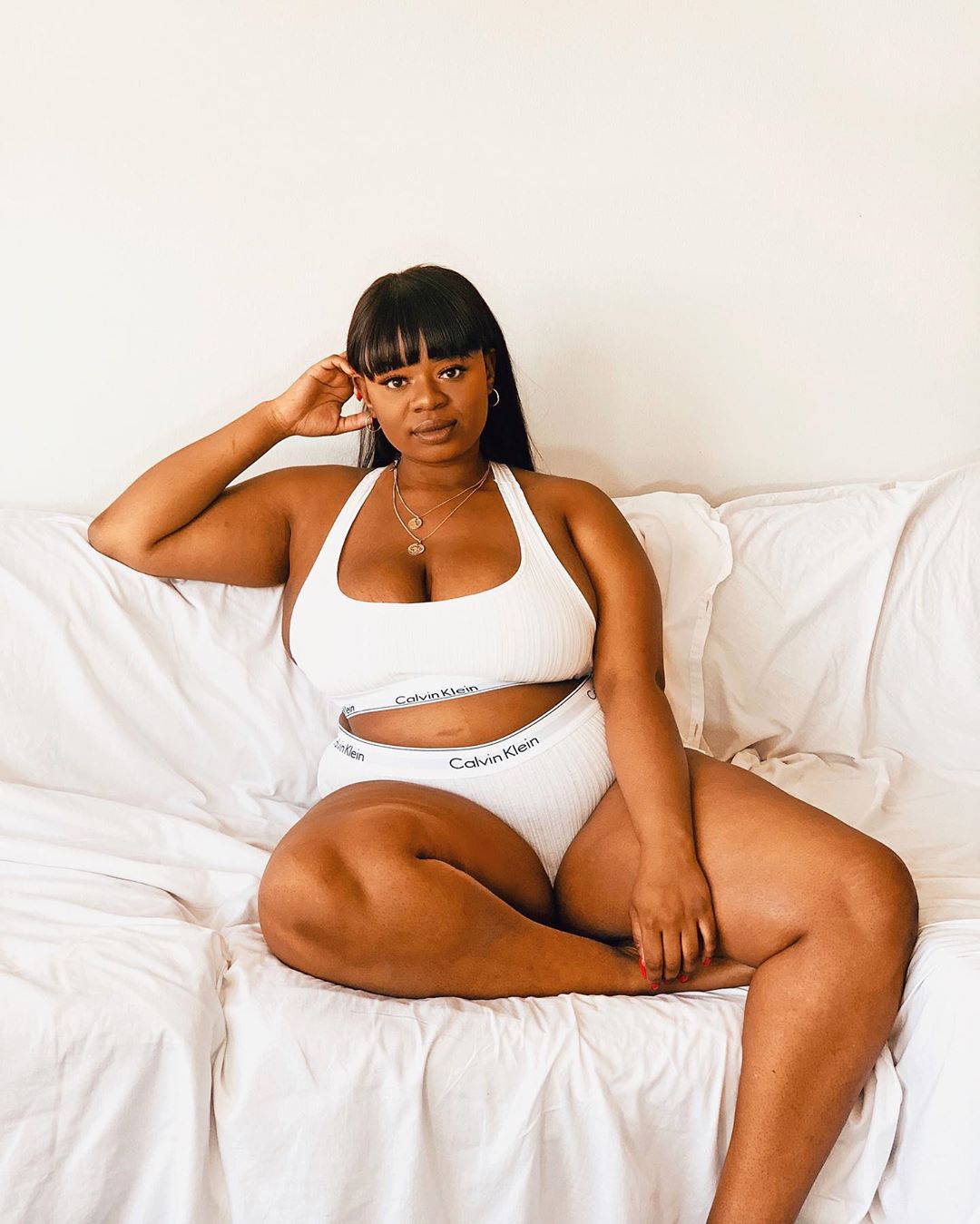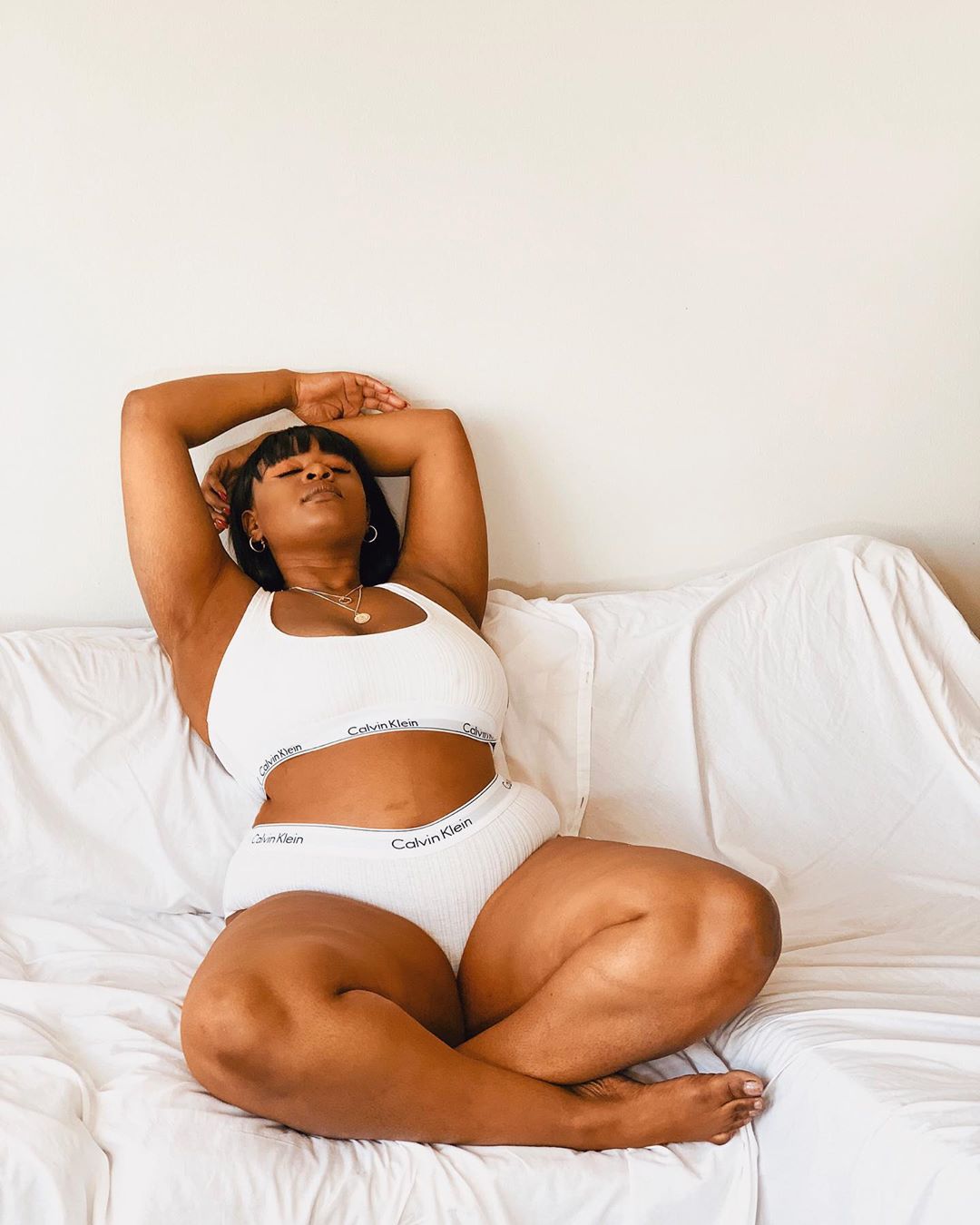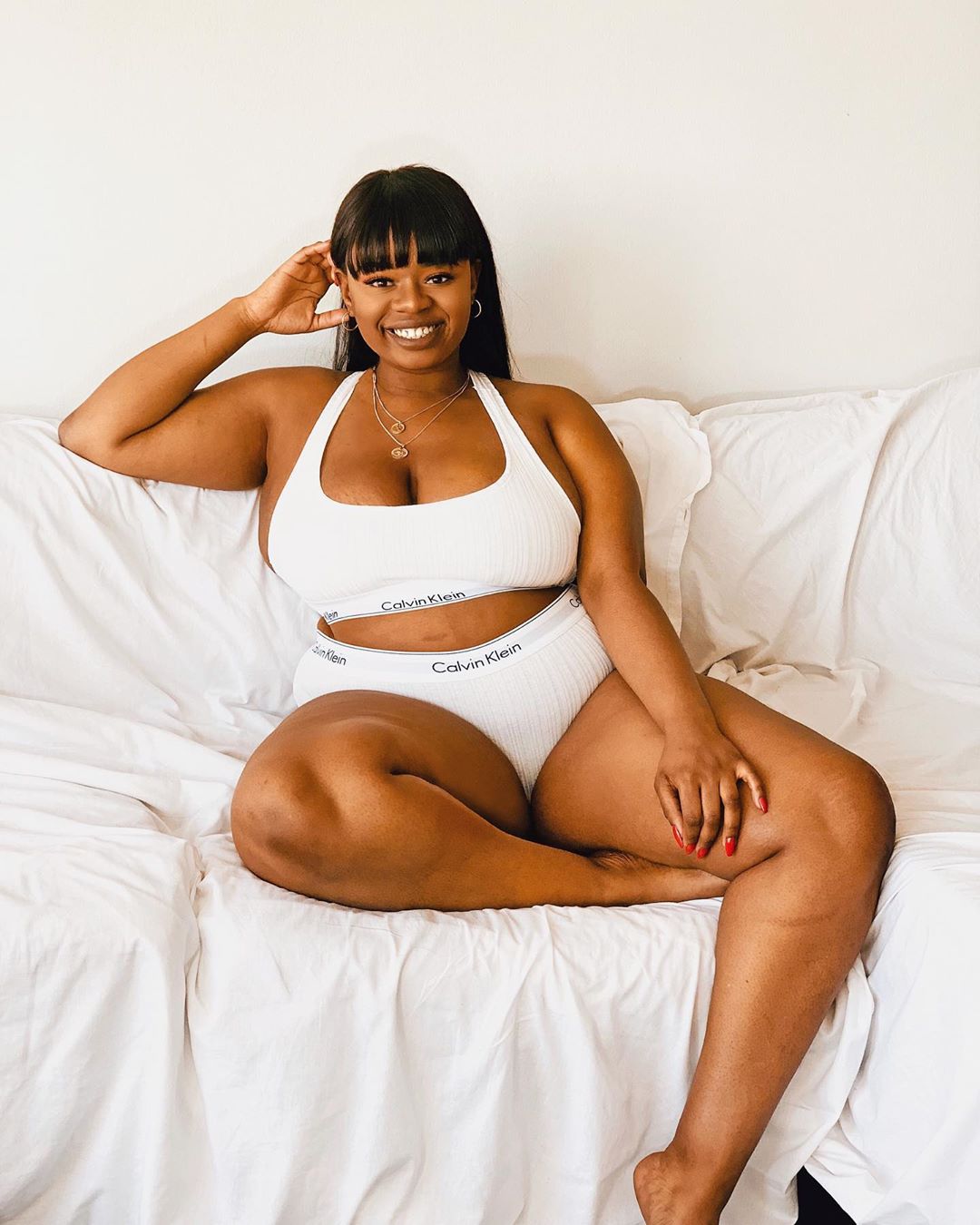 Read: Ayanda Thabethe Looks Fabulous at the New York Fashion Week