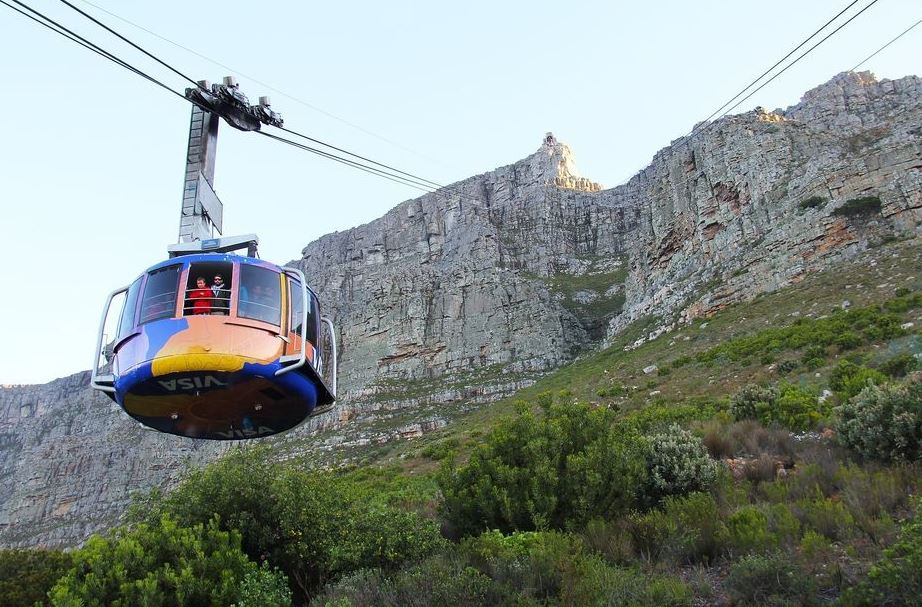 Cape Town is one of the best cities for couples who are in love and who want to spice their romantic relationship. Whether you are planning for an engagement or planning to go for a Valentine's date, this is the city for you.
There are plenty of unique places to go for a date in Cape Town.
Here are some of the places you can take your girlfriend for an unforgettable date.
i) Noordhoek Beach
This beach is located at the west coast of Cape Peninsula, approximately 35 kilometers to the south of Cape Town. There is a large horse population in this region and it forms a perfect destination for a date.
You can take your girl out for horse riding at the beach. It is important to know that beach rides on a horse are limited to only six people. In addition, you and your girlfriend can get to enjoy the beautiful view of sunset of the Atlantic Ocean.
Read: Cape Town Ranked Among World's Friendliest Cities
ii) Table Mountain
Table Mountain is one of the most iconic landmarks in South Africa and is famous for cable cars. You can go for a cable car ride with your girlfriend and enjoy amazing views of the Atlantic and Cape Town city. You can also get to enjoy a photography session. When planning for a date at this place, you should buy cable car tickets in advance.
iii) Kirstenbosch Gardens
Kristenbosch is a botanical garden located at the foot of Table mountain and has been one of the best attractions in Cape Town. It is endowed with a variety of plant species and is renowned for the beauty it offers.
Visiting this place with that special person for a romantic date is the most memorable thing you can ever do. Besides, you can also take a walk around the garden and even watch a movie at the Garden's open-air cinema.
iv) Headquarters restaurant
Commonly abbreviated as HQ restaurant, this restaurant presents glamour, style and elegance in the way they offer their services. It is a bar and a restaurant that is open for lunch and dinner throughout the week, as well as during special events and celebrations.
Moreover, there is also good food and very nice music. It is definitely a place to visit for a date especially when you want a memorable Valentine's dining experience.
v) Boulders Beach
If you are looking for a perfect date destination, consider visiting the famous Boulders Beach usually referred to as Boulders Bay. It is the only place in the world where you get close to African penguins. It is quite cheap to enter the protected area to view the amazing creatures as the charges are less than $5 per person.
Read: Backpacking in South Africa.. Where To Visit, Tips, Guide
Other places you can take your girlfriend for a date in Cape Town
* Festa Restaurant
* Linndt Chocolate Studio
* Tokai Forest Market
* African Pride Crystal Towers Restaurant