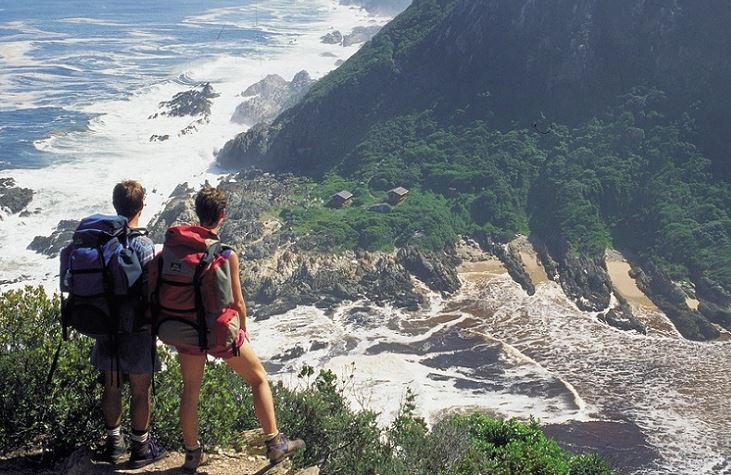 South Africa is a great country for backpackers. Positioned at the bottom of the African continent, the country has many beautiful places which are appealing and which come highly recommended by many international backpackers.
There are countless parks and reserves to view wildlife, widely varying beautiful landscapes and diverse culture, and a variety of exciting activities a backpacker can engage in.
In addition, South Africa has plenty of affordable guesthouses as well as a great network of backpacker hotels and lounges which make the life of backpackers easy during their travel in the country.
If you are planning to travel in South Africa, there are a number of things you should know to make your backpacking trip an exciting and a memorable experience.
What you need to know about backpacking in South Africa
---
Places to visit
South Africa has a number of beautiful places one can visit during a backpacking trip. Some of these places include;
Cape Town
Cape Town is an incredible city that most backpackers will often start with. Located in the south-western corner of the country at the foot of Table Mountain, the city is rich in culture and good food. The Table Mountain National Park found in the town offers a great opportunity for viewing wildlife. It is a great city to visit and enjoy activities such as hiking, relaxing at Cape Town's many beaches, and visiting attraction sites such as the Robben Island.
Eastern Cape
Eastern Cape province is another perfect backpacking destination. With towns such as Jeffreys Bay which has world famous beaches, a backpacker can get to explore activities such as surfing. The town also has a number of surf schools and surfing clothing stores; hence it provides a great learning opportunity for backpackers.
In addition, a backpacker can visit Addo Elephant Park, the third largest national park in South Africa, present in this province. In this park, one can take guided tours to spot animals such as elephants, lions and zebras.
Other places include attractive to backpackers are; the Wild Coast, KwaZulu Natal province, Drankensberg Mountains between Durban and Johannesburg, and Western Cape Province.
---
Accommodation
South Africa has plenty of hotels, hostels and lounges for backpackers. During the trip across the country, one can get accommodated in the following cities;
Cape Town
In this city, there are hotels such as Happy Rhino hotel,   Namaqua House, Waterstone East and Kensington views offer accommodation with outdoor swimming pool services.
Johannesburg
In Johannesburg city, you can get accommodation services from hotels such as  Signature Lux Hotel, Hilton Sandton, and Maslow Hotel.
Durban
Durban has a number of hotels offering accommodation. In addition, some of these hotels feature an outdoor pool and fitness center. They include; Blue Waters Hotel, Hilton Durban Hotel, The Royal Hotel by Coastlands Hotels and Resorts, and Balmoral Hotel.
Other cities where you can find accommodation include;
* Hermanus
* Plettenberg Bay
* Knysna
* Stellenbosch
* Port Elizabeth
South Africa is truly a backpacker's dream destination. It offers the authenticity of Africa, without compromising on services.
The large network of budget hotels and hostels, increases your chances of meeting like-minded individuals.