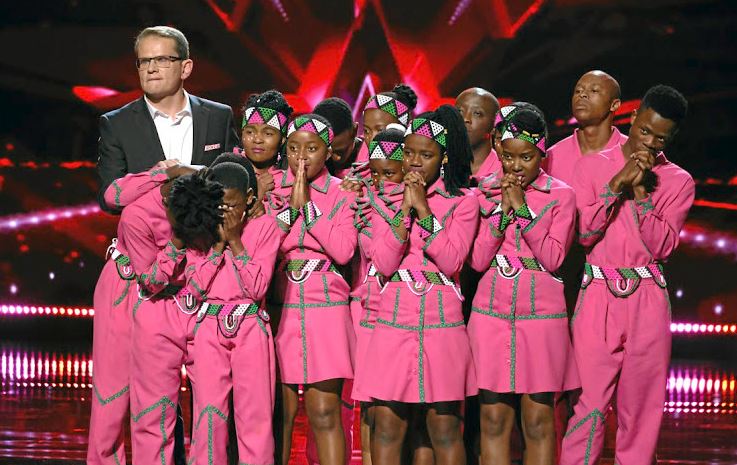 They may not have won America's Got Talent, but everyone recognized that Ndlovu Youth Choir were already winners by just getting that far.
The Limpopo based choir reached the finals of the popular competition, becoming the first contestants from Africa to do so.
Upon returning to South Africa, the Limpopo Provincial Government gifted them with R1 million; R500,000 to be shared by members of the choir, and the remaining half to be used to develop their music programme.
Even more goodies are coming their way after it emerged that music mogul and AGT judge Simon Cowell has offered them a recording deal. All contestant on the show agree to offer Cowell a first signing option, ahead of any other outside record companies. He may or may not choose to exercise this advantage, but in this case he did.
Choir director Ralf Schmitt shared the news with on 702's Afternoon Drive.
"We have a lot of plans and we are very excited that Simon Cowell and his company have exercised their option to sign the choir. Together with Sony Music Entertainment in South Africa, we are working on some very exciting projects. I can't let the cat out of the bag too soon, but hopefully they will be some beautiful things coming," he said.
It is unclear whether they have already signed or will be signing the contract.
The most successful Simon Cowell signing from his reality shows is by far the boy band made up of Harry Styles, Zayn Malik, Louis Tomlinson, Liam Payne and Niall Horan.
They arrived at X Factor as individual contestants, but left the show in One Direction.
Now Read: VIDEO: South Africa's Ndlovu Youth Choir Through To America's Got Talent Finals