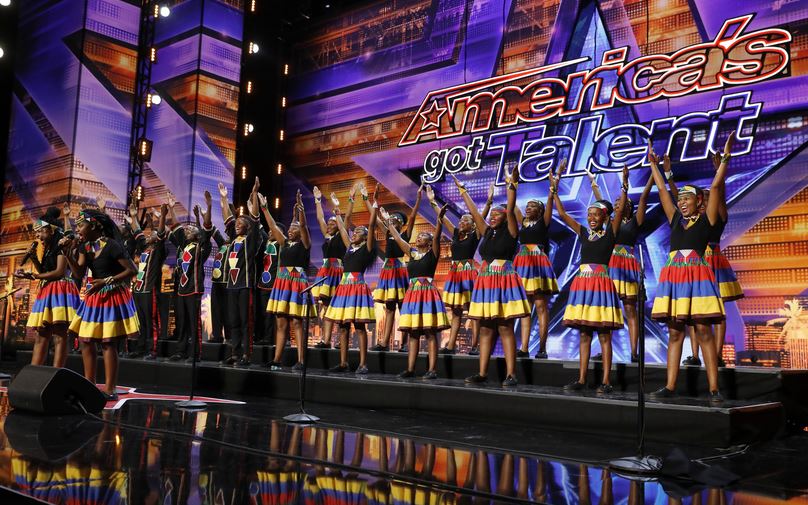 Despite not winning at the America's Got Talent competition, South Africa's Ndlovu Youth Choir remain winners in the eyes of Mzansi.
They became the first African contestants to proceed all the way to the finals of the talent show, giving their final performance on the final episode. In the finale held last week on Tuesday, the youth choir from Limpopo failed to secure enough public votes.
Upon return to the country however, they were treated like the victors they are, and as a token of appreciation, Limpopo Provincial Government has issued them with a cheque for R1 million.
R500,000 will be shared by members of the choir, while the remaining half will be used to develop their music programme. Limpopo's MEC for Arts and Culture Thandi Moraka presented them with the cheque.
Sharing the news on Twitter, the choir wrote, "
"Wow!!! Limpopo MEC of Arts and Culture
@MorakaThandi
just presented us with a MILLION RAND!!!! R500k for the choristers and R500k to develop our music programme. Rea Lebog."
Wow!!! Limpopo MEC of Arts and Culture @MorakaThandi just presented us with a MILLION RAND!!!! R500k for the choristers and R500k to develop our music programme. Rea Leboga 🙏🏾🇿🇦❤️ #youth #support #gratitude pic.twitter.com/oex2fAQBVp

— Ndlovu Youth Choir (@ChoirAfrica) September 23, 2019
Read: Ndlovu Youth Choir Eliminated from America's Got Talent