Zodwa Wabantu: Biography

Real Name: Zodwa Rebecca Libram
Net Worth: Unknown

Birth Place: Dlamini, Soweto
Marital Status: Single
Date of Birth: October, 1985
Boyfriend: Ntobeko Linda (Previous)
Nationality: South African
Children: 1

Occupation: Dancer, Socialite
Zodwa Wabantu is a controversial South African dancer and socialite. She often finds her way onto gossip columns either for statements she made or things she did.
She was born in 1985 in Soweto, and given the name Zodwa Rebecca Libram.
At only age 11, Zodwa was orphaned. She was raised by her grandmother and aunt. She never knew who her father was.
In media interviews, Zodwa has narrated her hard childhood, saying that she often had to fight for food. She moved out of her grandmother's house at age 16 to fed for herself.
Zodwa Wabantu Age
Zodwa Wabantu was born in October 1985, which makes her 33 years old.
Zodwa Wabantu's Dancing
Zodwa had been dancing for quite some time before she became a national celebrity. Her moves proved popular at Durban's Eyadini hangout spot, which she discovered as she was doing her house leasing business in Durban.
"I then became a regular at Eyadini hangout spot because of my love for good music and dance. I am now part of the Eyadini family. I don't depend on a man financially, but I'm pushing for a better life for myself and my 11-year-old son, Vuyo," she told the Daily Sun.
Her skimpy dressing during dance routines has made her a controversial figure. She is however not apologetic.
"I am not looking for fame and for me to wear my black dress showing my assets was an act of embracing my freedom. I went to the Durban July to work and I didn't go there for publicity or to pose for pictures. Eyadini had a marquee and I had to look after our clients."
In 2017, Zodwa was banned from performing in Zimbabwe by their minister of tourism and hospitality.
Read: Zodwa Wabantu Stripped off Award After Making Homophobic Remarks
Zodwa Wabantu Boyfriend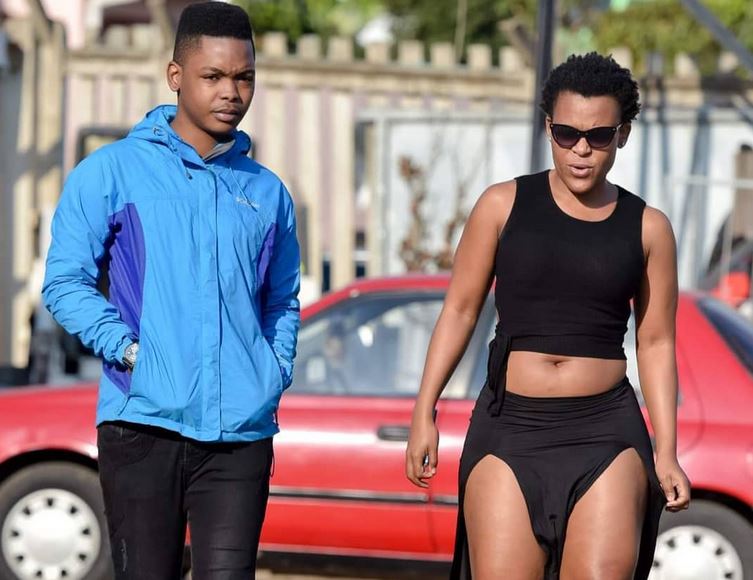 Zodwa Wabantu has had several romantic relationships.
Most recently, Zodwa was engaged to 24-year-old Ntobeko Linda. She however announced a few months later that their relationship was over for good, and called off their wedding.
Zodwa was reportedly the one who proposed, going against traditions, where the man is expected to pop the question.
Zodwa Wabantu Family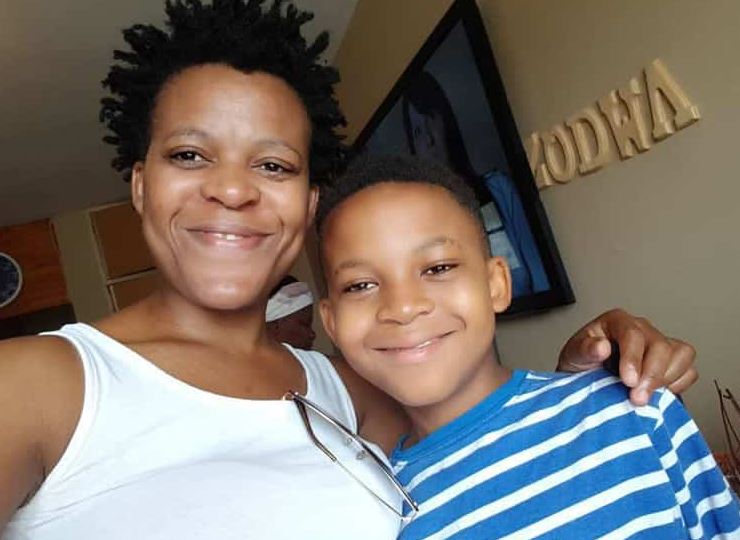 Zodwa is blessed with one son by the name Vuyo. He is 13 years old.
She has previously revealed that though she cut all relationship between her and her son's father, she does not prevent him from having a relationship with his son.
She however maintains a relationship between her son and his paternal grandmother.
"I still speak to the father of my son but we have zero relationship. I communicate with my child's grandmother. He (the father of her child) calls me though but the thing about me is if you hurt me or betray me, I won't even pretend I like you. So I don't want people around me that I can't trust," she told Times Live.
Now Read: Zodwa Wabantu Undergoes 'Vaginal Tightening' Surgery