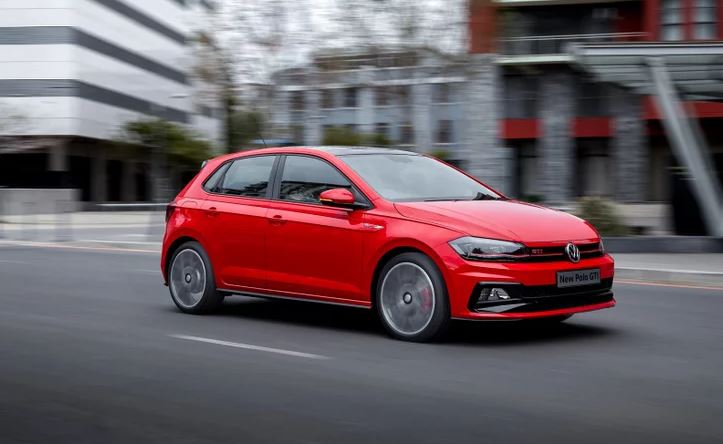 The new motor vehicle market in South Africa continues to decline, with July 2019 seeing a 3.7 percent year-on-year drop. The month recorded sales of 47 856 units.
As with the trend, passenger cars saw the biggest hit, with sales declining by 8.2% compared to July of the previous year.
Commercial vehicles of all categories saw a bump in sales. Light commercial vehicles increased by 2.9%, medium commercial by 14.9% and heavy commercial increased by a massive 21.4% compared to last year.
"While the small interest rate cut during July was warmly welcomed by industry and consumers alike, it may take some more incentive from the Reserve Bank to jump-start the economy and entice consumers back into the new vehicle market," said WesBank's Executive Head of Motor, Ghana Msibi.
There was also an increase in new vehicle export, up by 22.1%.
Read: South Africa's Most Hijacked Car Revealed
Here are the top 50 best selling cars in south Africa for the month of July 2019.
| | | |
| --- | --- | --- |
| 1 | Toyota Hilux | 2996 |
| 2 | Volkswagen Polo Vivo | 2621 |
| 3 | Ford Ranger | 2217 |
| 4 | Volkswagen Polo | 2076 |
| 5 | Nissan NP200 | 1730 |
| 6 | Isuzu D-Max / KB | 1723 |
| 7 | Toyota Hi-Ace | 1520 |
| 8 | Nissan NP300 Hardbody | 1166 |
| 9 | Hyundai i20 | 863 |
| 10 | Ford EcoSport | 839 |
| 11 | Toyota Fortuner | 810 |
| 12 | Kia Picanto | 800 |
| 13 | Renault Kwid | 768 |
| 14 | Toyota Etios | 762 |
| 15 | Hyundai Grand i10 | 654 |
| 16 | Suzuki Swift | 635 |
| 17 | Toyota Corolla Quest | 608 |
| 18 | Volkswagen Tiguan | 595 |
| 19 | Toyota Rav4 | 584 |
| 20 | Renault Sandero | 581 |
| 21 | Datsun Go | 548 |
| 22 | Ford Figo | 523 |
| 23 | Toyota Avanza | 518 |
| 24 | Nissan Almera | 466 |
| 25 | BMW 3 Series | 456 |
| 26 | Volkswagen Polo Sedan | 436 |
| 27 | Toyota Yaris | 425 |
| 28 | Hyundai Tucson | 356 |
| 29 | Mazda CX-3 | 354 |
| 30 | Mazda CX-5 | 351 |
| 31 | Volkswagen Golf | 308 |
| 32 | Kia Rio | 300 |
| 33 | Nissan X-Trail | 297 |
| 34 | Renault Duster | 287 |
| 35 | Mahindra Scorpio Pik-Up | 287 |
| 36 | Toyota Land Cruiser PU | 263 |
| 37 | Ford Everest | 258 |
| 38 | Volkswagen Amarok | 252 |
| 39 | Ford Fiesta | 257 |
| 40 | Suzuki Celerio | 255 |
| 41 | Hyundai Creta | 252 |
| 42 | Kia Sportage | 250 |
| 43 | Renault Clio | 229 |
| 44 | Mahindra KUV | 223 |
| 45 | Hyundai H100 Bakkie | 216 |
| 46 | Mazda2 | 213 |
| 47 | Toyota Corolla | 211 |
| 48 | Toyota CH-R | 199 |
| 49 | Nissan Micra Active | 198 |
| 50 | GWM Steed | 188 |
Additional reporting by IOL