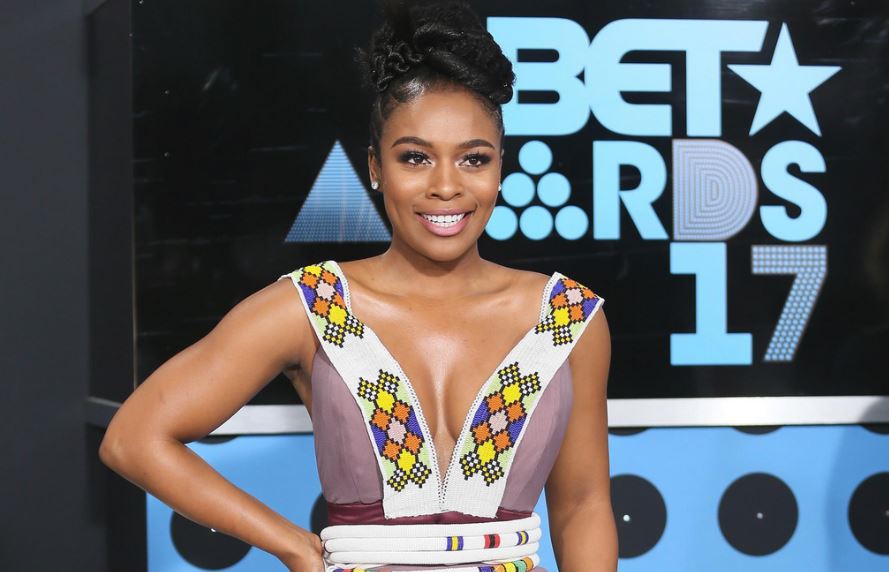 South African actress Nomzamo Mbatha has bagged a major Hollywood role.
The 29 year old will join Eddie Murphy on the cast of 'Coming to America 2'. This is a sequel to the popular 1988 movie 'Coming to America'.
Mbatha was announced alongside a new round of cast member, among them Tracy Morgan, Wesley Snipes, Leslie Jones and KiKi Layne.
According to the Hollywood Reporter, character details for the South African are still under wraps. This however will be her first role in a big international production.
The film has a December 18, 2020 release date.
The plot will sound a bit familiar, with Prince Akeem (Eddie Murphy) becoming king of the fictional country of Zamunda, when he discovers he has a son he never knew about in America. He then sets off for America.
Read: Trevor Noah 4th Largest Paid Comedian in the World
Nomzamo posted the news on Instagram, and her excitement was clear.
"From KWAMASHU to the WORLD. My GOD is BIG, LIMITLESS and He is MIGHTY and my angels in heaven are the hardest working team. For the past couple of weeks I've just been having an OUT OF BODY experience just looking at Zamo's life like, haibo sisi … UWENA LO? *claps once* .
Nomzamo is #Coming2America 😄I found out on my grandmother's birthday and I've been numb ever since. Anxiety has been eating at me 😂😂 it's worse now that the news is out! 😩😂
I'm just honored to be a part of this INCREDIBLE AND HUGE classic of a film. It's going to be a fantastic couple of months in Atlanta telling this story and being surrounded by the most INCREDIBLE collective of actors and living legends… UNREAL. Just… WOW ! GOD WILL HUMBLE YOU. BELIEVE HIM.
.
Thank you to my team Krystal, Pumza, Nick, the team at Pantheon and my attorney Barry for being AMAZING, to Paramount, Leah, Craig and the entire Executive Producers Team for believing in my Light and abilities and giving it such a role to let it shine. .
Now. BACK TO ZAMUNDA ❤️☀️"