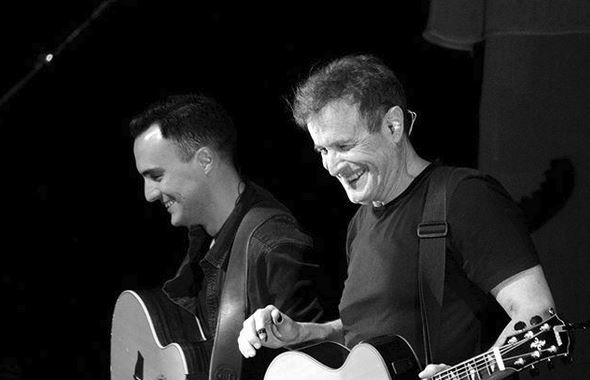 South African music legend Johnny Clegg passed on Tuesday, succumbing to pancreatic cancer.
The 66 year old was diagnosed with cancer in 2015, and he once called it a 'lethal diagnosis with no way out of it.
His songs topped South African charts for years and even made their way to UK charts.
"It is with immense sadness that we confirm that Jonathan (Johnny) Clegg, OBE OIS, succumbed to pancreatic cancer at the age of 66 on the afternoon of 16 July 2019 at his family home in Johannesburg, South Africa." a statement by Johnny's longtime manager Roddy Quin read.
Following his death, his son took to Instagram on Wednesday to pay tribute to his dad.
"Thank you for the magical gifts you have given us and for creating a special place in your life for your family. You have inspired me both as a musician and as a man, and given me the tools to live a meaningful life. I will miss you deeply and I struggle to imagine a world without you. But I am comforted to know that your wisdom and compassion lives on in all of us. Hamba kahle dad, be at peace. You have done so much and we honor you. Love you always." he wrote.

Jesse, 31, took after his father and is himself a musician. He once revealed that they were on tour with his father for most of his early childhood, and had already filled up his passport with stamps by the time he was 5.
Read: Zodwa Wabantu Stripped off Award After Making Homophobic Remarks