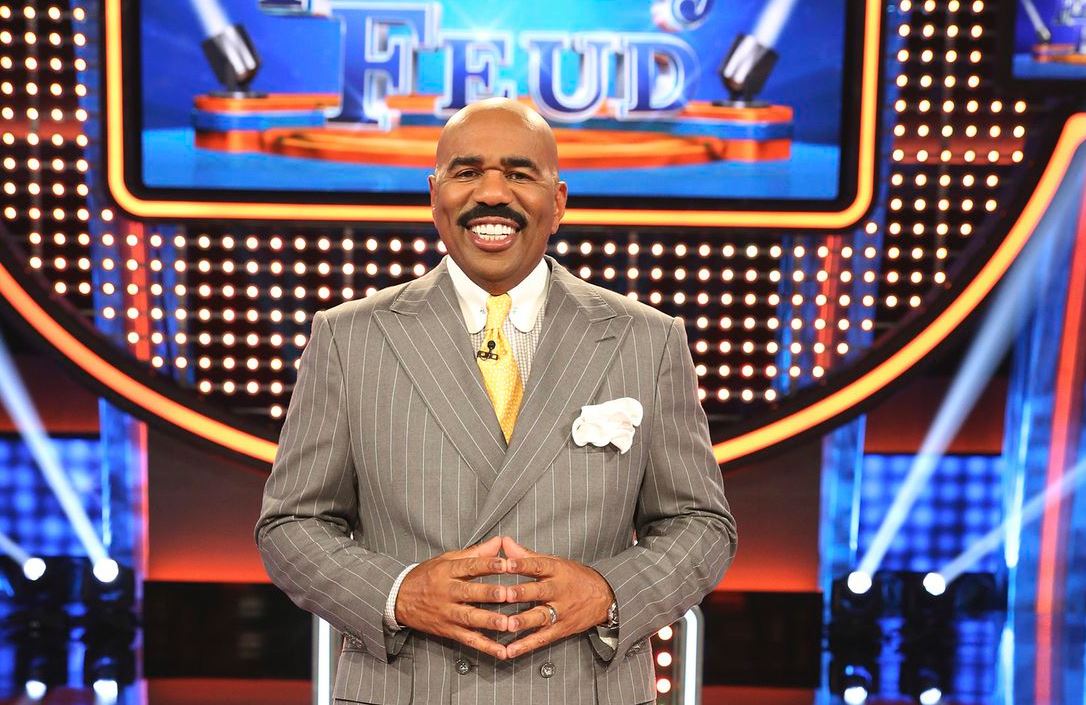 A few weeks ago, American TV presenter Steve Harvey announced that he will be bringing his popular TV show Family Feud to South Africa.
It was announced that the South African version of the show would start production in the last quarter of 2019, and air all around the continent in 2020.
The award-winning show is being produced by Rapid Blue, who are also behind popular shows like SA's Got Talent, Dancing With The Stars SA, Come Dine With Me SA, Take Me Out Mzansi, and Bachelor SA.
"As Rapid Blue we are as always, totally thrilled to be bringing such light-hearted and comedic entertainment to our local audiences and all the more so with someone of Steve Harvey's stature. We have a huge task ahead of us to find 52 families who are confident, bubbly, funny and entertaining," Executive Producer Kee-Leen Irvine told IOL.
The application process is now open and will close at 23:59 on October 21. You can find the application form on Rapid Blue's website.
At stake is cash and other prizes, but to take part in the competition, you must meet a few requirements.
Requirements for Family Feud Applicants in South Africa
1. On November 10, you must be 18 years or older.
2. Applying families must be made up of five members, related to each other by blood, marriage or legal adoption.
3. All required forms must be duly and honestly filled, and any requested documents, photos or information submitted.
4. You should provide a video of your family.
5. Only residents of Johannesburg, Durban or Cape Town should apply.
6. You must have a clean criminal record, and also not subject to any court order, relating to assault, violence, sexual misconduct or harassment.
7. Successful applicants will then be invited for a face to face audition in one of the 3 cities they reside in.
Family Feud South Africa will air in April 2020 across Africa on e.tv. The first season will have 26 episodes, hosted by none other than Steve Harvey.