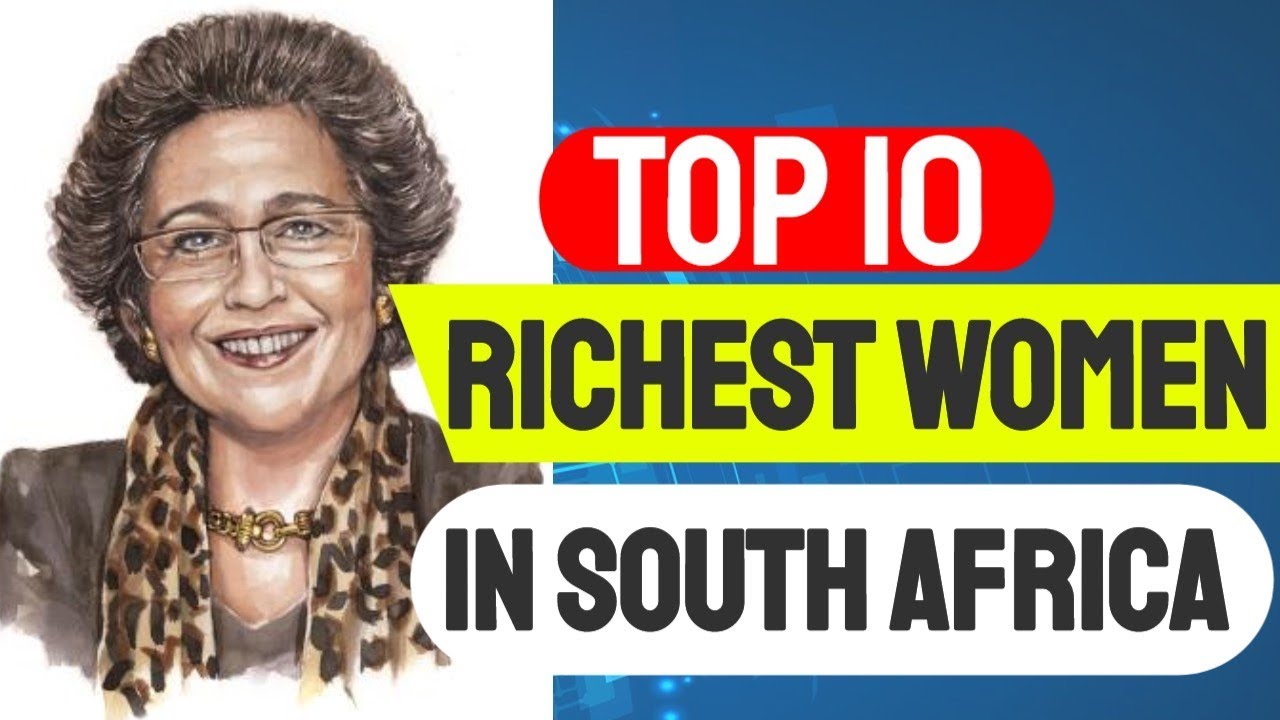 Who is the richest woman in South Africa?
According to the Bloomberg Billionaires Index, no woman features in the top 10 daily ranking of the richest people in the world. The world's richest woman ranks at number 13 – Francoise Bettencourt Meyers – behind the likes of Elon Musk, Larry Page, Bernard Arnault, and Gautam Adani, and she is not a South African but of France.
While women are missing out on the top 10 list of wealthiest people in the world, it is safe to say that many women have been making huge fortunes around the world, especially in South Africa, and the number of women millionaires and billionaires is on the rise.
Here is a list of the top 10 richest women in South Africa today who have amassed significant wealth through either family inheritance, spousal support, career, or multiple business ventures in the SA's diversified economy. Let's explore!
1. Wendy Appelbaum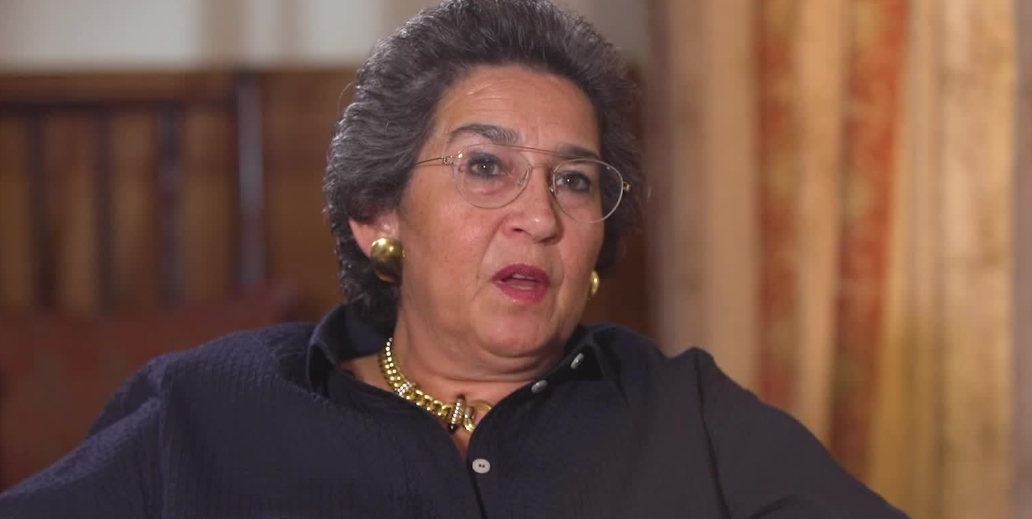 Net worth: R2.6 billion
With her net worth estimated at R2.6 billion, Wendy Appelbaum is the richest woman in South Africa. The born 1962 business magnate chairs De Morgenzon Estate, a wine farm and agricultural business based in Stellenbosch, and holds various directorships, trusteeships, and membership in global organizations and business enterprises like Wits Donald Gordon Medical Centre (Pty) Ltd and the World Wide Fund for Nature South Africa (WWF-SA).
The daughter of the late South African billionaire Donald Gordon also runs the largest private charitable foundation in Africa, the Donald Gordon Foundation (est 1971), whose mission is to promote the lives of South Africans through philanthropic donations to various sectors like education.
Further, Appelbaum sits as the director of the financial company Sphere Holdings (Pty) Ltd, which seeks black economic empowerment and the promotion agency Western Cape Tourism, Trade & Investment.
Previously, Appelbaum, the wife to Hylton Appelbaum, was the Deputy-Chairperson of the Women's Investment Portfolio Limited (Wiphold Limited), the first women-controlled company to list on the JSE with then assets in excess of R1 billion.
Awards
* 2006 – recognized as one of the Leading Women Entrepreneurs of the World, an organization that honors and promotes female entrepreneurial excellence
* 2012 – International Women's Forum South Africa Excellent Award in Recognition of a Sterling Contribution to Business and Community
* 2015 – Forbes Woman Businesswoman of the Year
* 2015 – Forbes Africa Woman of the Year
2. Wendy Ackerman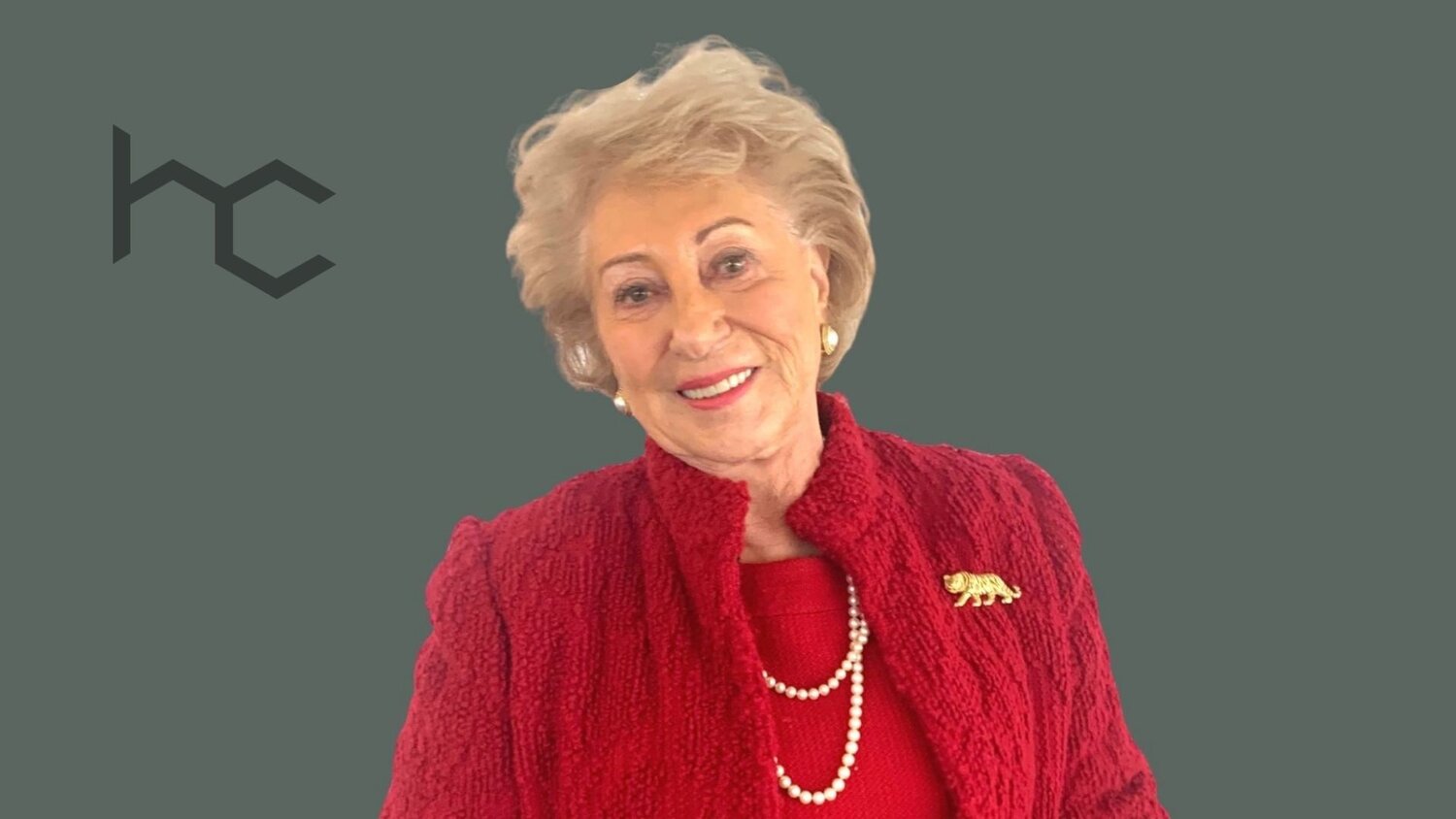 Net worth: R1.9 billion
The second slot of the top 10 richest women in South Africa is taken by Wendy Ackerman, a former English teacher (1963 – 1967) at English Academy in Soweto and a successful businesswoman with major interests in the retail business. She is estimated to be worth R1.9 billion.
Wendy is a Non-Executive Director of her husband Raymond Ackerman's consumer retail giant Pick n Pay Holdings Limited, founded in Cape Town in 1967. Today, it has registered immense success and has expanded to the neighboring countries of Namibia, Botswana, Zambia, Swaziland, and Lesotho. The retail chain also owns a 49% share of Zimbabwean supermarket chain TM Supermarkets.
She is an alumnus of the University of Cape Town, the University of the Witwatersrand, and UNISA, and she is deeply involved in promoting education amongst the needy and underprivileged of South Africa through Ackerman Family Educational Trust Fund, in which she is a trustee.
Aside from her busy business life, she is focused on promoting the general welfare of people as she is a board member of the AIDS Foundation, a director at Cape Philharmonic Endowment Trust, a patron of the Union of Jewish Women, and a fellow of the Royal Society of Arts (FRSA).
Awards
* 1982 – B'nai B'rith Humanitarian Award; Woman of the Year, Union of Jewish Women
* 2000 – Paul Harris Fellowship Award from Rotary International
* 2008 – CEO Magazine Award; SA's Most Influential Women in Business and Government
3. Irene Charnley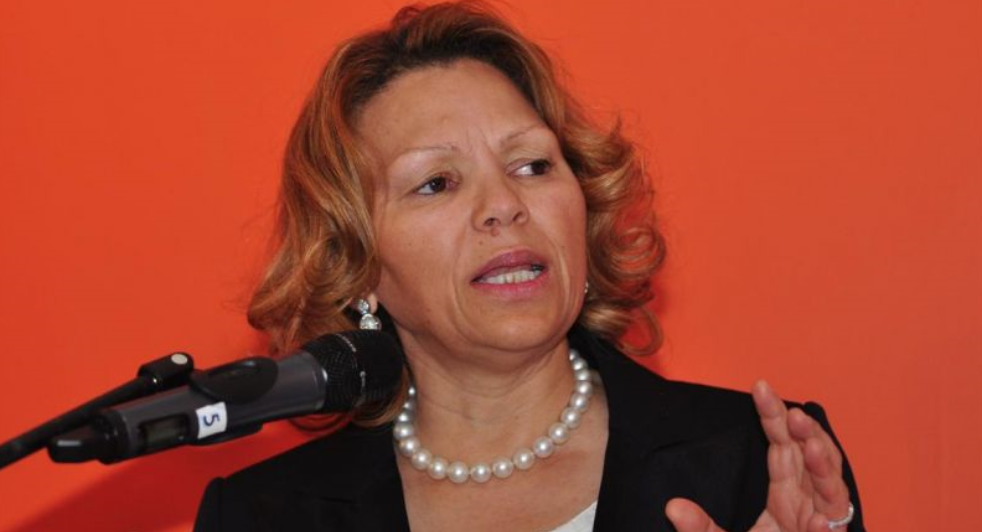 Net worth: R1.5 billion
Irene Charnley made her R1.5 billion fortune from her successful social entrepreneurial career as a negotiator at the National Union of Mineworkers, which spanned 13 years.
But this was not enough. Self-made American billionaire realtor Grant Cardone says, "most people work 9-to-5. If you ever want to be a millionaire, you need to stop doing the 9-to-5 and start doing 95," and Irene Charnley seems to be his student.
She threw her weight into the business sector in 2007 and founded the multi-million Pan-African telecommunications company SmileComs, which provides unparalleled SuperFast 4G LTE mobile broadband in Nigeria, Uganda, Tanzania, and Congo.
Irene had first worked at the MTN Group, where she learned the critical skills of maneuvering the fast-paced communications industry. Through her premier entrepreneurial initiative, MTN registered phenomenal growth that benefited the employees and customers of the service provider.
She is the President of International Women's Forum South Africa, serves on the board of the Public Investment Corporation, and the Executive Director at Johnnic Industrial Corporation, a company engaged in publishing and energy-related businesses in South Africa and the United States.
4. Bridgette Motsepe Radebe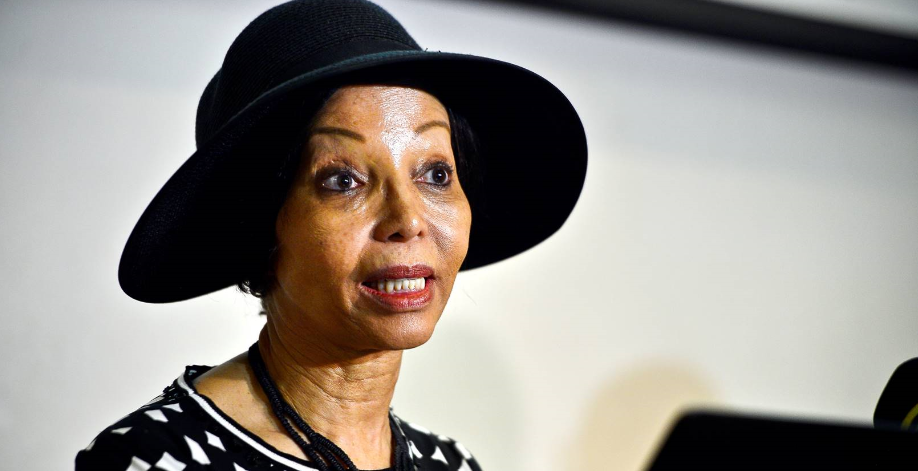 Net worth: R1 billion
Born on February 26, 1960, Bridgette Motsepe Radebe, the sister to President Cyril Ramaphosa's wife, Tshepo Motsepe, made it to the latest list of the richest women in South Africa with an accumulated net worth estimated at R1 billion.
Radebe's wealth comes from her nationally recognized mining and exploration firm Mmakau Mining which deals in platinum, gold, and chrome that nets her millions each year while employing thousands of other people.
But she is a true definition of a journey of a thousand miles begins with one step. In the 1980s, she worked as a common miner managing individual shaft mining operations, and she has grown to own a multi-national company that benefits a majority of South Africans.
Radebe is the President of the South African Mining Development Association and a member of the New Africa Mining Fund, specialist private equity that supports the minerals and metals sector with a key focus on making high-risk capital available to juniors in the mining industry.
Her marriage to the renowned former Minister of Justice and Correctional Services of South Africa, Jeff Radebe, has contributed to her overall business success.
Awards
* 2008 – International Businessperson of the Year Award by Global Foundation For Democracy
5. Vanessa Gounden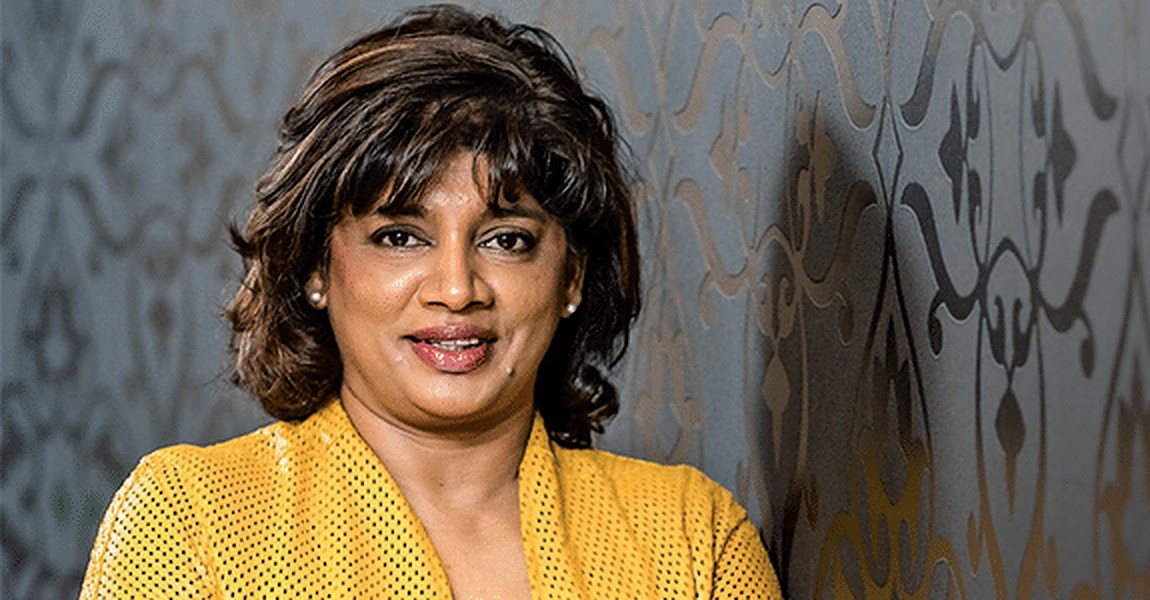 Net worth: R700 million
Vanessa Gounden is a South African entrepreneur with Indian roots. She was born in 1961 and grew up in the townships around Durban, during the apartheid government, whereby the Blacks faced discrimination against the Whites. This ignited the awakening of her political consciousness.
As a teenager, Vanessa joined anti-apartheid activist and first President of South Africa Nelson Mandela's side African National Congress (ANC) to fight for the liberation of Africans alongside other nationalists, including Dr. Sivi Gounden, who later became her husband.
When Mandela was installed as the President in 1994, Vanessa continued to serve in his administration. She was very active in the trade union movement before joining the police and other government institutions owing to her B.Tech Honours degree in Human Resources from the University of Pretoria.
"I was appointed as the director of change management in the South African police force, and later headed up human resources for the National Intelligence Agency and moved on to South African Airways as the Vice President of Customer Relations." She said in a past interview.
In 2005, together with Sivi, they combined their savings and started the HolGoun Group, which has grown into a multi-million-dollar corporate empire with investments in the mining sector, healthcare, financial services, real estate, music, and movie production. Here, she serves as the CEO.
Vanessa is also a lover of the world's fashion trends. Her love for art and innate creativity inspired her to start an eponymous fashion label Vanessa G London in 2011. It was launched at London Fashion Week held at Banqueting House in London.
Her signature style combines bold prints and patterns with innovative tailoring techniques, such as 3D layering, to produce classic styles that endure over trends. She is determined to make her mark in high fashion.
Besides her businesses, Vanessa also holds a directorship in Samancor and Daly Credit Corporation, which specializes in consumer debt rehabilitation.
6. Sharon Wapnick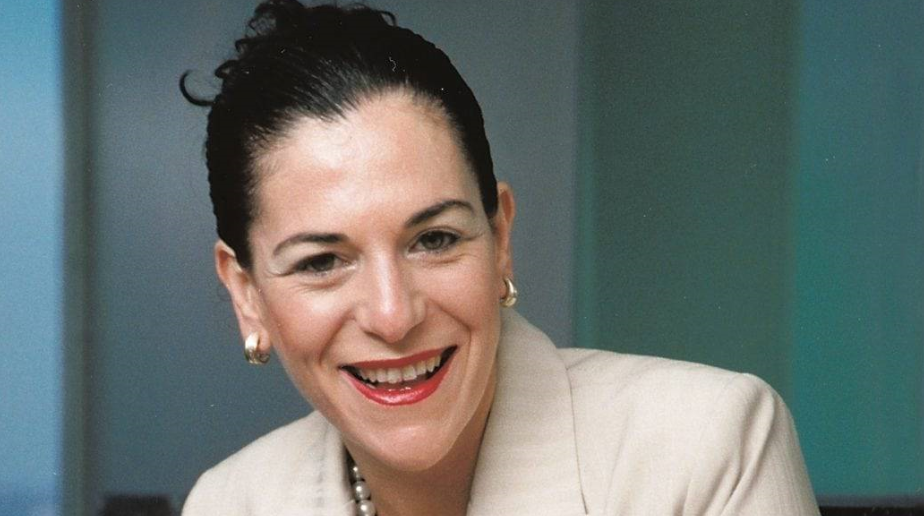 Net worth: R571 million
The award-winning commercial litigation and constitutional lawyer Sharon Wapnick is the fifth in the South African richest women ranking with a net worth of R571 million. She is the daughter of billionaire Alec Wapnick who died in 2012.
Following the demise of her father, she inherited his real estate investment trusts Octodec Investments and Premium Properties which trace their roots back to 1956. The companies were formed to provide residential, retail, commercial, and specialized spaces to let or sell in response to the demand for quality accommodation in South Africa.
Octodec was listed on Johannesburg Stock Exchange (JSE) as OCT in 1990. It has been operational for over 60 years, unlocking value by redeveloping and refurbishing different properties in the economic dynamo of South Africa, Johannesburg, and its metropolitan areas. It boasts an asset base of over R11.3 billion, with its main subsidiaries being Jardtal Properties Proprietary Limited and Prensas Properties Proprietary Limited.
Besides holding the chairmanship of Octodec, Sharon Wapnick has a BA degree and LLB (cum laude) from the University of the Witwatersrand. As a prominent legal practitioner, she founded TWB – Tugendhaft Wapnick Banchetti and Partners in October 2004. This law firm specializes in Banking and Exchange Control, Competition and Consumer Law, Securities Exchange, and Tax.
7. Elisabeth Bradley
Net worth: R500 million
Elisabeth Bradley is the daughter of Albert Wessels, the first businessman to acquire Toyota distribution rights in South Africa in 1961. Through the investment holding firm Wesco Investments, Albert was the major shareholder and owned over half of the Toyota South Africa company.
When he passed away in 1991, Elisabeth inherited her father's investment and took his position as one of the board of directors in Toyota South Africa. In 2008, Wesco Investment sold 25% of its stake at R4 billion, and Elisabeth walked away with over R1 billion.
Elisabeth Bradley is also a board member at Standard Bank Group, Hilton Hotel, and Rosebank Inn.
8. Judy Dlamini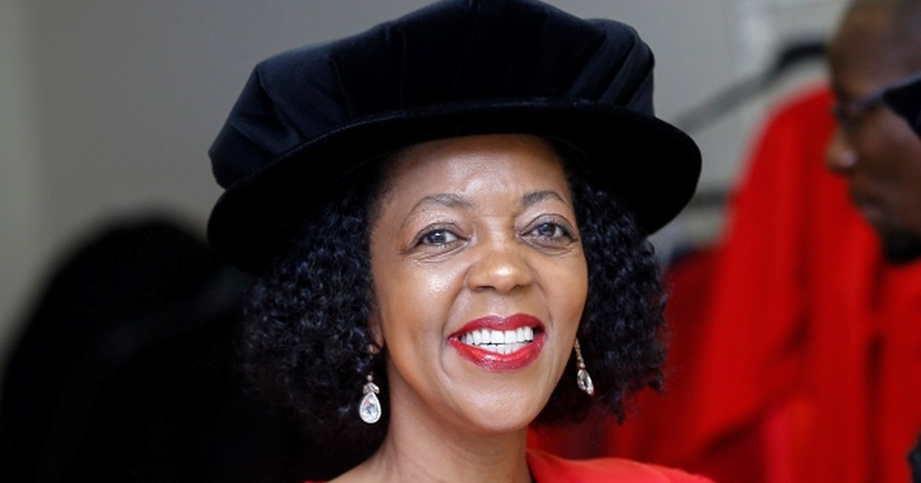 Net worth: R300 million
Call her Dr. Judy Dlamini – a medical doctor by profession and a woman of a unique entrepreneurial flair, which has put her on the pedestal as one of the most successful women in Africa and seventh ranking richest woman in South Africa with an estimated worth of over R300 million.
It is a story of grass to grace. Dr. Dlamini was born on July 10, 1959, to her late parents, Rita Dlamini and Thomas Dlamini. At this time, the torridity of Apartheid was fatal as the institutionalized racial oppression system played out against the dark-colored Africans. Political, social, and economic discrimination was a norm, but Dlamini refused to be broken, courtesy of her middle-class parents.
She says that her mother, who was a teacher, and her entrepreneur father played a huge role in ensuring she gets what she needs at school as they knew the value of education:
"I grew up in Westville, near Durban, at a time when it was a crime to have my complexion. Yet I was raised by parents who encouraged me to pursue my education and told me I could be anything I chose to be."
Now, Dr. Dlamini holds an MBChB: Bachelor of Medicine and Bachelor of Surgery degree from the University of KwaZulu-Natal, a Diploma in Occupational Health from the University of Free State, MBA Business Administration from the University of Witwatersrand, and a Doctorate of Business Leadership from UNISA.
Recently, she received an Innovation and Entrepreneurship Certificate from Stanford University, and on April 26, 2022, she received a Postgraduate Certificate in Education (PGCE) from the University of Witwatersrand, where she has been a Chancellor since December 2018.
Dr. Dlamini was in the field of medicine for thirteen years before she threw her hat into the business sector. In 1996, she founded Mbekani Group, a company that houses several operational and investment companies, including the luxury multi-brand chain of stores, Luminance and Jimmy Choo.
Previously, she served as a Chairperson of the Board of Aspen Pharmacare Holdings Limited, Independent Non-Executive Director of Northam Platinum Ltd, Imithi Investments (Pty) Ltd, GijimaAst Ltd, Anglo American PLC, Woolworths Holdings Ltd, and Discovery Holdings Ltd.
Dr. Dlamini is also an author and has written life-changing books like Equal but Different: Women Leaders' Life Stories: Overcoming Race, Gender & Social Class, and THE OTHER STORY, A Fireside chat with African Achievers, which are available in almost all book stores.
Awards
* 2009 – Woman The Brand
* 2016 – The African Economy Builder Lifetime Achiever Award from African Economy Builder Forum
* 2016 – The Global CEO; Africa's Most Influential Women in Business and Government
9. Yolanda Zoleka Cuba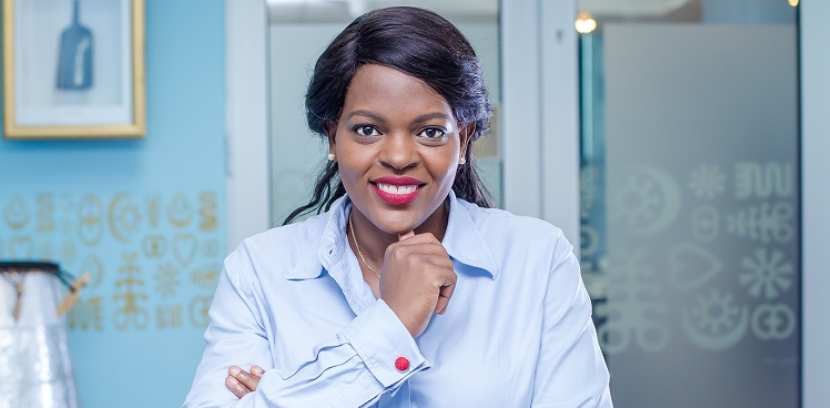 Net worth: R165 million
Yolanda Cuba lists as one of the richest women in South Africa, with an admirable career path. Her Bachelor of Commerce, Bachelor of Commerce (Hons), and Master of Commerce degree from the University of Pretoria give her the perfect foundation for her thriving career in telecommunications and the fast-moving consumer goods field.
She currently serves as Vice President Southern and East Africa (SEA) region of MTN Group since her appointment in 2020. Yolanda is the former CEO of Vodafone Ghana and former Group Chief Strategy Officer for strategy, new business, and mergers and acquisitions at Vodacom Group, covering South Africa, Tanzania, Mozambique, DRC, and Lesotho.
Her early career began in the corporate finance sector, and she once served as a non-executive director of Absa Bank Group for 12 years before quitting in 2019.
The seasoned business strategist has also performed the duties of the Executive Director for strategy and business support at South Africa Breweries Limited, served as the CEO of investment company Mvelaphanda Group and sat on the Advisory Board of Stellenbosch University Business School.
She has been a member of the Nelson Mandela Investment Committee since 2007.
Awards
* 2006- Top Empowered Business Woman of the Year by Top Companies
* 2007-Youth Excellence award by the Black Management Forum
10. Nhlanhla Mjoli Mncube
Net worth: R94 million
The tenth richest woman in South Africa is Nhlanhla Mjoli Mncube, a serial entrepreneur with companies Mjoli Development Company (Pty) Ltd, Eziko Investments, and The Alpha Network for Women under her name.
Previously, she has been a town planner at KwaZulu-Natal, a Chairperson and Executive Director of the National Urban Reconstruction and Housing Agency (NURCHA) – a guarantee fund for housing, Rural Housing Loan Fund, a chair of South African Women Entrepreneurs, and an Executive Director at a subsidiary of Murray and Roberts, a mining investment company listed on JSE under the Ticker MUR.
She has also been the economic adviser to the former Deputy President of South Africa and Executive Director of UN Women, Phumzile Mlambo-Ngcuka.
She graduated with a BA from the University Of Fort Hare and holds a Master of Sciences in Urban and Regional Planning from the University of Cape Town. In addition, she has a certificate in Senior Executive Management from Harvard.
Awards
* SABC Lebone Businesswoman of the Year Award