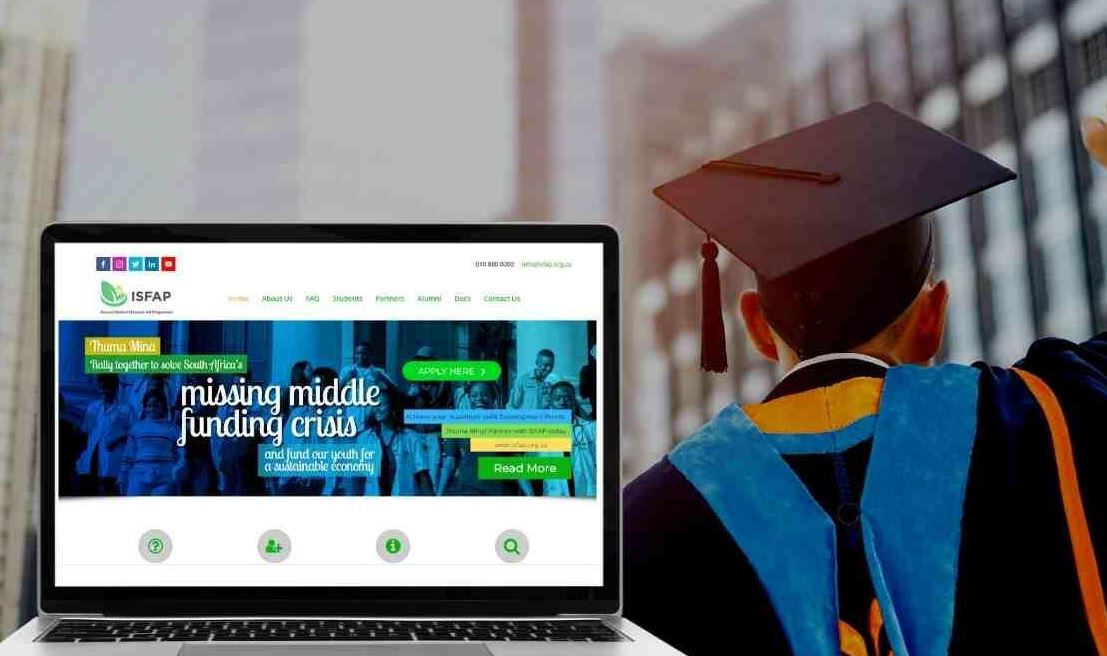 The Ikusasa Student Financial Aid Programme (ISFAP) is a bursary program designed to support financially needy students who belong to the poor and "missing middle – a term coined to refer to students who do not meet the criteria for funding from the National Student Financial Aid Scheme (NSFAS) due to their income being considered too high, yet they lack the means to independently finance their fees.
Typically, the household income of a missing middle student falls within the range of R350,000 to R600,000.
ISFAP offers funding specifically for selected universities, and the coverage of courses varies depending on each institution.
If you want to find out how to apply for an ISFAP bursary, the requirements/eligibility and more, read our previous guide.
How ISFAP Decides What Courses To Fund
ISFAP tries to fund courses that align with current industry. For instance, they have recently added science and data analysis courses, following the explosive emergence of artificial intelligence.
The organization continually adds courses and universities to their list, as long as they align with the skills needed most by South Africa as a country.
Full List of Courses Funded by ISFAP Per University
Cape Town (University of)
Bachelor of Business in Actuarial Science
Bachelor of Science in Chemical Engineering
Bachelor of Science in Civil Engineering
Bachelor of Science in Engineering and Electrical Computer Engineering
Bachelor of Science in Mechatronics
Bachelor of Science in Mechanical Engineering
Medicine (MBChB)
Occupational Therapy
Central University of Technology
Bachelor of Engineering Technology in Mechanical Engineering
Johannesburg (University of)
BBAcc Bachelor of Accounting
B(Eng. Tech) Electrical Engineering
B(Eng. Tech) Mechanical Engineering
B(Eng) Mechanical Engineering
B(Eng) Electrical and Electronic Engineering
B(Eng) Electrical and Electronic Engineering with Information Technology
Bachelor of Science in Information Technology in Computer Science and Informatics
KwaZulu-Natal (University of)
Bachelor of Occupation Therapy
Bachelor of Pharmacy
Bachelor of Physiotherapy
MBChB
Mandela (Nelson) University
Bachelor of Engineering Technology in Civil Engineering
Bachelor of Engineering Technology in Electrical Engineering
Bachelor of Engineering Technology in Industrial Engineering
Bachelor of Engineering Technology in Marine Engineering
Bachelor of Engineering Technology in Mechanical Engineering
Bachelor of Engineering in Mechatronics
Pretoria (University of)
BCom Accounting Sciences
BSc Acturial and Financial Mathematics
BEng Chemical Engineering
BEng Civil Engineering
BEng Computer Engineering
BEng Electrical Engineering
BEng Electric and Electronic Engineering
BEng Industrial Engineering
BEng Mechanical Engineering
BEng Metallurgical Engineering
BEng Mining Engineering
Bachelor of Medicine and Surgery (MBChB)
Stellenbosch University
BEng Chemical Engineering
BEng Civil Engineering
BEng Electric and Electronic
BEng Industrial Engineering
BEng Mechanical Engineering
Bachelor of Accounting
Bachelor of Arts in Speech and Hearing
Bachelor of Science in Chemical Engineering
Bachelor of Science in Civil Engineering
Bachelor of Science in Electrical Engineering
Bachelor of Science in Mechanical Engineering
Medicine (MBChB)
Tshwane University of Technology
Bachelor of Technology in Nursing
National Diploma in Medical Orthotics and Prosthetics
Venda (University of)
Bachelor of Arts in Language Practice
Bachelor of Arts in Social Work
Bachelor of Commerce in Accounting
Walter Sisulu University
Bachelor of Chemistry
Bachelor of Medicine and Bachelor of Surgery
Bachelor of Physics with Chemistry
Witwatersrand (University of)
Bachelor of Arts in Speech and Hearing
Bachelor of Commerce in Accounting
Bachelor of Economic Science in Actuarial Science
Bachelor of Medicine
Bachelor of Science in Chemical Engineering
Bachelor of Science in Civil Engineering
Bachelor of Science in Electrical Engineering
Bachelor of Science in Mechanical Engineering
BSc (Maths of Finance)
BSc (Statistics and Actuarial Science)
BCom General
Bcom Politics, Philosophy and Economics (PPE)