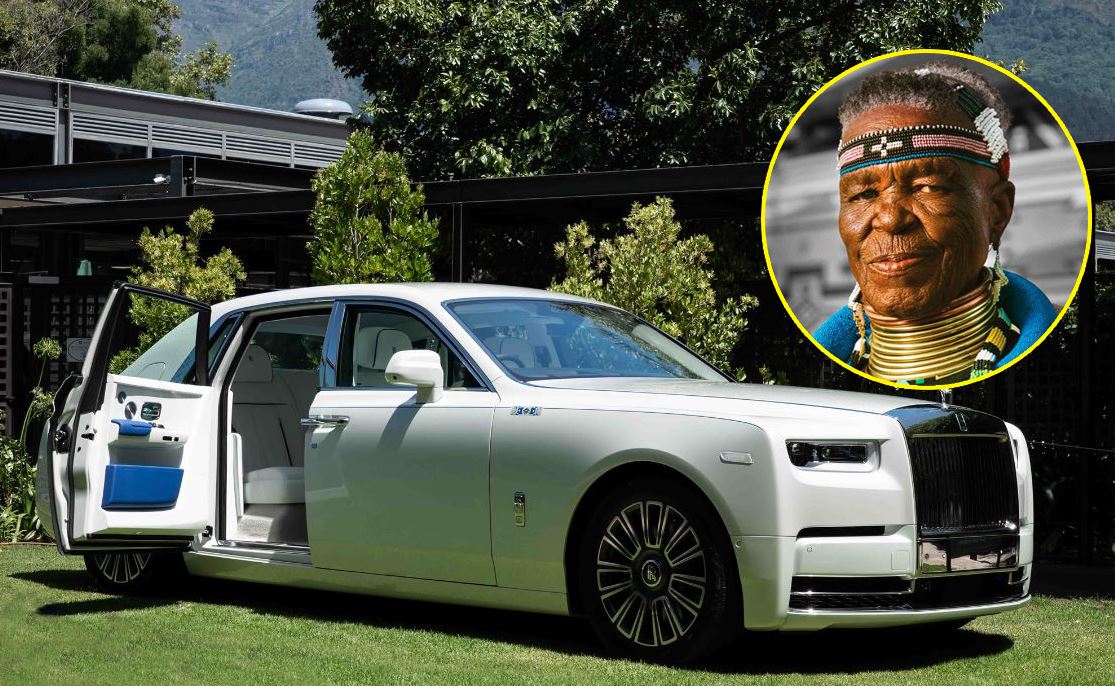 Renowned South African artist Esther Mahlangu recently became the first South African to be commissioned by luxury car maker Rolls Royce to make artwork for its gallery.
This particular car will be on display at the Melrose Gallery in Cape Town from February 13 to 16th.
It will be part of other Mahlangu collections, as part of a collaborative effort between the gallery and her to promote the adoption and appreciation of African (Ndebele) artwork.
On Thursday evening, the 84 year old finally unveiled the car with pomp and colour.
Here are a few photos of the car from the event.