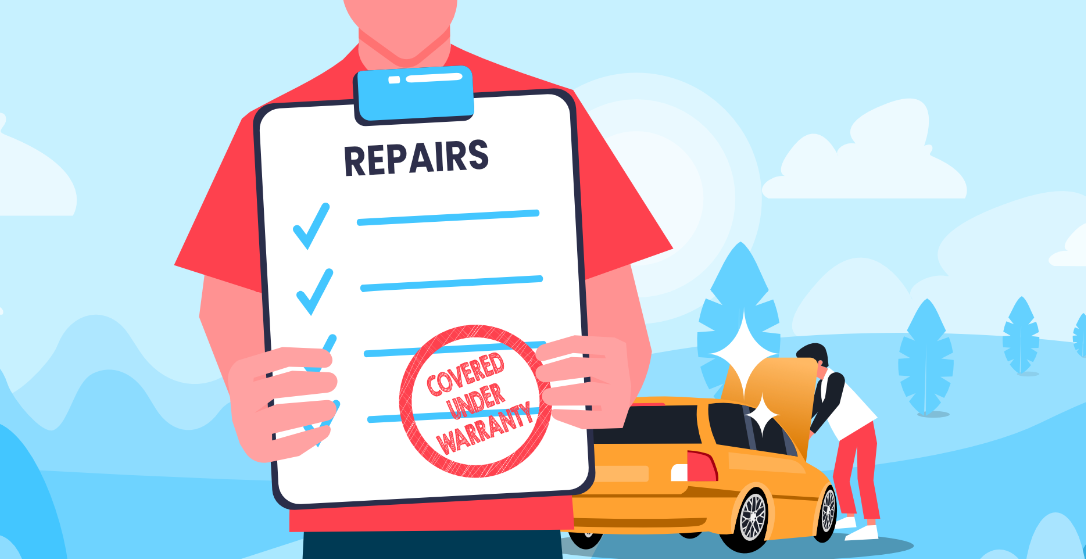 When you buy a new car, it comes with a factory warranty which entrusts the automaker to fix and repair major components of your vehicle during the coverage period, which is usually 3 years for many motor vehicle manufacturers like Toyota, Volkswagen, Honda, and Ford Motor Company.
Factory warranties do not cover everything as it is designed to only offset the cost of repairs attributable to defects in the manufacturer's installation or poor workmanship in major vehicle parts like the fuel system, engine, steering mechanisms, electrical system, and air conditioning. That is why there is a need for an extended car warranty.
An extended car warranty is a maintenance contract you purchase for your repair-free vehicle when the factory coverage expires. It is a form of insurance policy and a protection plan that aims at safeguarding vehicle owners against meeting unexpected maintenance costs when the original warranty lapses.
Aside from saving you from costly repairs, extended car warranties are beneficial as it helps you maintain your vehicle in proper working condition while retaining its value. Read on to find out the best extended car warranty companies in South Africa, costs, and other terms.
Best extended car warranties in South Africa
After extensively researching the best and most affordable extended car warranties in South Africa based on their plans, protective perks, and added benefits, we've come up with the top 5 best extended car warranties companies that are transparent in their warranty terms:
1. Hollard
Hollard extended car warranty is a smart option for South African car owners with affordable cover limits calculated based on the car's make, model, and year of manufacture.
It has added benefits to its warranty plans, and car owners don't have to pay the full premium upfront but low monthly auto budgets. Further, Hollard's extended car warranty includes free 24/7 roadside assistance in South Africa.
Also, in case of a mechanical breakdown not caused by vehicle modification, it covers 23 major parts of your car, like the engine and transmission management system, air conditioning, casings, and emission control, among others.
To sign up for Hollard extended car warranty, your car must be less than 15 years old, have traveled not more than 250,000 kilometers, and the manufacturer's warranty has expired. It should be a passenger vehicle and not used for commercial services or racing.
Customers can get Hollard's extended car warranty quote by emailing u2us@dotsure.co.za or calling 0861 368 7873.
2. M-sure
With M-sure extended car warranty in South Africa, you have to worry less about enormous expenses when it comes to unexpected mechanical breakdowns or electrical failure.
M-sure extended car warranty covers passenger and light commercial vehicles of Gross Vehicle Mass (GVM) of 3 500 kg, taxis of GVM 4 999 kg or less, and motorcycles with a mileage of fewer than 100,000 kilometers and not more than 10 years old from the date of purchase.
Rebuilt and modified vehicles with turbo conversions and hired vehicles are not legible for M-sure extended warranty. M-Sure Financial Services (Pty) Ltd also offers additional benefits like road assistance in South Africa. Click here to get your quote.
3. Automobile Association of South Africa (AA)
The Automobile Association of South Africa (AA) is one of the affordable companies to get extended car warranties in South Africa. This warranty covers electrical and mechanical failures like transmission systems, fuel and ignition systems, engines, and gearboxes.
AA extended car warranty covers personal and business 4x4s, light commercial vehicles, mini-buses, and panel vans. These vehicles must not be 12 years old or have a mileage of 250,000 kilometers.
This extended car warranty in South Africa costs between R7,000 to R50,000 for cover plans Chrome, Bronze, Silver, Gold, Platinum, and Titanium.
4. Motorvaps
Motorvaps, an underwriting manager with Mutual and Federal Risk Financing Limited, ranks among the best extended auto warranties companies due to its wide range of coverage options and plan benefits.
Located at Tokai Village Centre in Cape Town, it offers protection plans against unforeseen mechanical damages to the gearbox, turbo assembly, and more. Optional premium plans include tyre insurance, wear and tear, and dent cover.
With Motorvaps' extended car warranty, your vehicle will be serviced or repaired at any RMI-approved dealership in South Africa.
5. Motorite
Since 1984, Motorite, a top-performing extended car warranty administrator, has been offering maintenance plans and other servicing in South Africa.
On Motorite's extended car warranty, you enjoy the option of making lump sum payments or affordable monthly installments to get covers when your car experiences mechanical failures. Here are the Motorite monthly warranty plans:
Gold
Silver
Bronze

R390 p/m

Covers up to

R213,000

R315 p/m

Covers up to

R161,000

R245 p/m

Covers up to

R112,000
To secure the future of your vehicle with Motorite, the odometer must be reading less than 300,000 kilometers and be less than 15 years old.
NOTE: Car warranty vs. car insurance – a car warranty is different from car insurance. For instance, a car extended warranty covers repairs costs in case of mechanical damages but won't cover vehicle problems due to collisions and accidents, something that car insurance covers.
Car insurance is usually more expensive than a car warranty because of its comprehensive coverage of liabilities, medical payment coverage, and Personal Injury Protection (PIP).