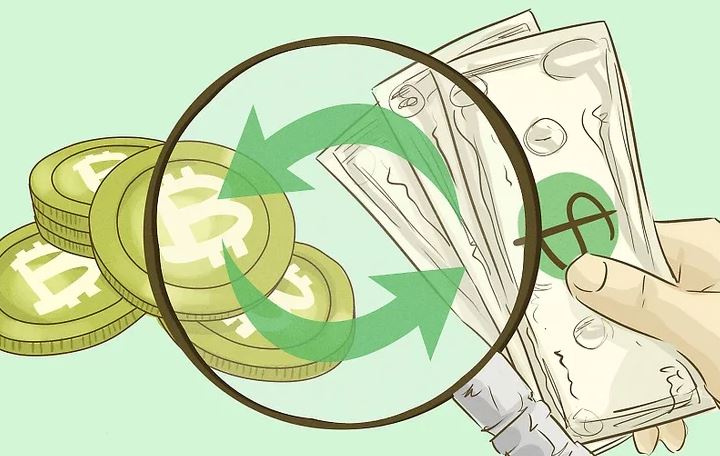 One drawback about Bitcoin and other cryptocurrencies is the limited ways you can convert them into fiat currency (government issued currency not backed by commodity like gold. e.g the South African Rand).

Unless you live in the United States or Western Europe, you are always held back by this one thing. The biggest marketplaces and cryptocurrency exchange platforms do not accept users from South Africa, and for that matter most of Africa.
As the value of Bitcoin continues to climb, you may find yourself with valuable digits on a computer, but may struggle incredibly to put that into your literal pocket.
However, there are a few ways you can circumnavigate this challenge.
Before we look at that, let's first answer some of your questions regarding probably the biggest cryptocurrency exchange.
Read: Do Freelancers Pay Tax in South Africa?
Does Coinbase support Bitcoin/Cryptocurrency Withdrawal in South Africa?
Coinbase is one of the biggest, if not the biggest crypto exchange in the world. As of this writing, the company is planning to go public, hoping to command a valuation of $100 billion.
If it meets or even comes close to that, it would be super impressive, making it one of the biggest IPOs ever.
Although they are skeptics, it is good to note that the exchange doubled its revenue in 2020 to $1.14 billion. That is despite operating fully in just a handful of countries.
In fact, outside North America and Western Europe, Coinbase conducts almost no business. So that answers your answer for South Africa.
As of 2021, you cannot buy or sell cryptocurrency on Coinbase from South Africa. What you can however do is store, and convert your crypto from one to the other. For example Bitcoin to Ethereum.
South Africa is one of 13 African countries where this service is even available, with the others experiencing a total Coinbase blackout.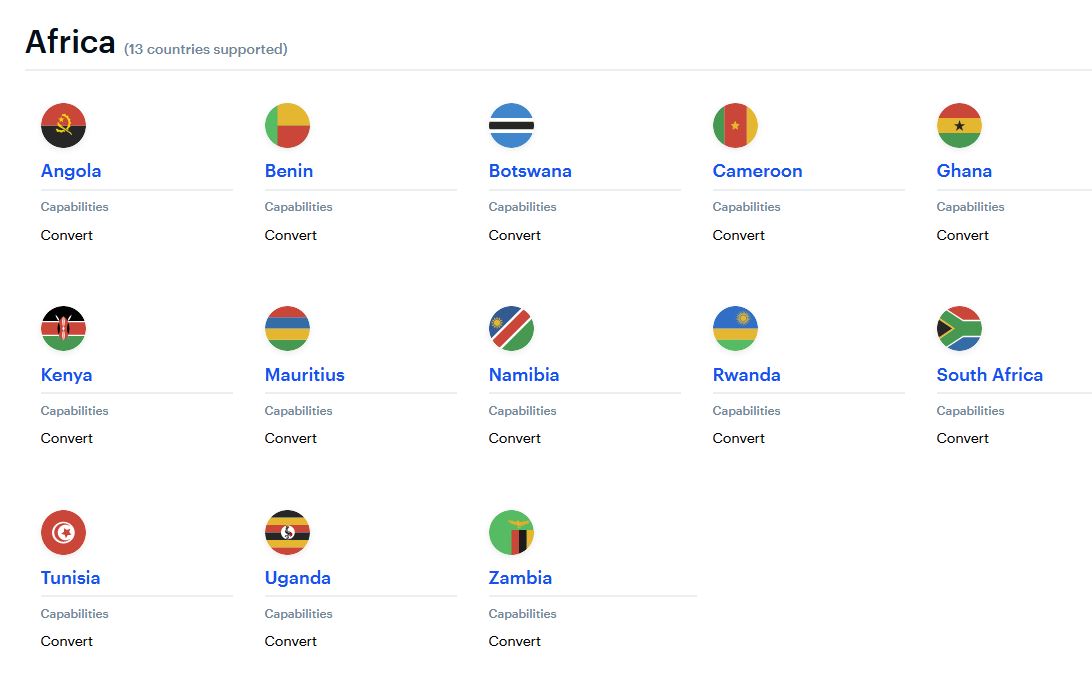 How to convert Bitcoin to cash in South Africa
The easiest way to convert your crypto to fiat cash is by signing up on a platform that has South Africa as one of their supported countries.
Many of them are deliberately vague, and it is not until you have registered and invested your time that you find out that SA is not supported for most deposit or withdrawal methods.
While some may list the country as supported, you be limited to just one of two deposit methods, and often find out there is no way to actually withdraw it. This is the case with many major ones.
One that we've tried and found to be working is Spectrocoin.
The site offers over 10 fiat deposit methods, including all the main debit/credit cards (Visa, Mastercard). Others include: Skrill, Neteller and International Wire Transfer.
If your aim is just to exchange, you can also deposit cryptocurrencies you already own elsewhere, by sending them to their platform, exchanging them and then withdrawing your South African Rand.
There are over 10 cryptocurrencies accepted, including the main ones: Bitcoin, Ethereum, Litecoin, Ripple, Dash, USDT etc.
Upon exchanging your crypto to real money, your withdrawal options are: Bank transfer or online wallets like Skrill and Neteller, or even mobile phone top-up.
---
Another platform that allows you to exchange your Bitcoin to cash is Paxful.
Paxful is more of a Peer to Peer (P2P) exchange, in that they themselves do not sell or exchange the crypto for you, but rather serve as a marketplace linking sellers and buyers.
The site provides the most diverse exchange/withdrawal methods than any other. There are literally hundreds, and all you have to do is search for buyers/sellers interested in that medium.
For instance, you can convert your Bitcoin/crypto to cash and get paid in person if both of you are nearby; or you can agree on bank transfer or any other local payment methods including the FNB eWallet. Western Union and MoneyGram are also popular options on the platform.
Paxful however goes over and beyond traditional payment methods. You might find venders and buyers offering gift cards for Amazon, Apple, eBay, Steam, iTunes etc.
The site holds both the crypto and the money in an escrow, until both parties confirm that the deal is done, after which it is released. In case of any disagreements, they will adjudicate the issue.
---
Luno is another big exchange, claiming to have over 2 million users in South Africa alone.
It offers the full package to South Africans, having an exchange, buy and sell; and deposit and withdrawal options. You can either deposit via (Electronic Funds Transfer) EFT or Instant EFT.
Withdrawals are only through the slower EFT.
Upon complete verification of your account, which includes photo ID, government ID and residential address, you can withdraw and deposit upwards of R50,000 a month.