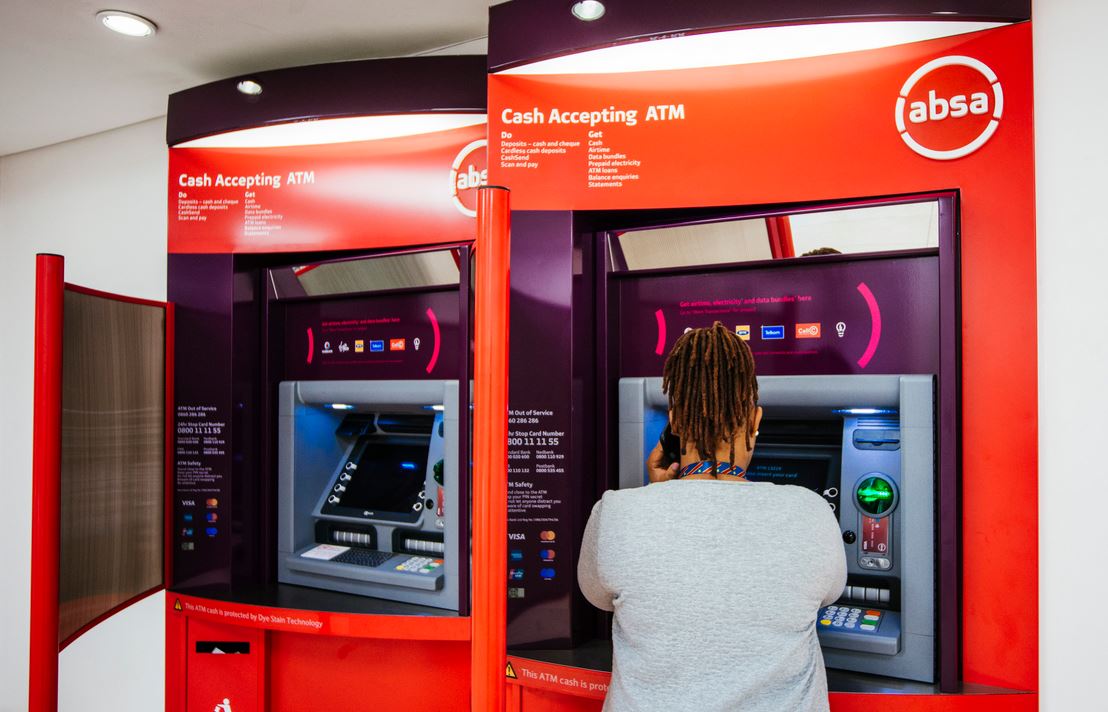 Absa is upgrading its ATMs with high-tech coatings that kill bacteria and viruses. After being sprayed on, the layer can last for a year, eliminating the need for constant cleaning with harsh chemical materials. The new coating, however,  won't replace the continued roll-out of hand sanitizer at its ATMs though.
The chemical solution, developed by a Canadian company, makes use of nanotechnology, meaning that it manipulates microscopic particles. The coating is transparent and odorless, and won't impact the use of the ATM.
Its formula was developed by Green Earth Nano Science (GENS), and has been approved by the Canadian Food Inspection Agency.
"Unlike cleaning chemicals and sanitizer, which must be applied regularly, the very thin protective layer contains special chemicals that continue to work for a long time," says Tshiwela Mhlantla, managing executive of physical channels and Absa Retail and Business Bank.
It also contains a photocatalyst, which means that it is activated every time it is exposed to light, including sunlight and ATM lights. The coating is sprayed onto the ATMs and then, in effect, the machine sanitizes itself for a year.
"The solution has been tested in international laboratories and its antimicrobial and antiviral properties have been confirmed," says Mhlantla.
It is currently used in the food industry and hospitals. She says sealing ATMs with the nanotechnology 'is not cheap' ,however, it is cost effective over a longer term, given that constant cleaning is avoided. Only a small percentage of ATMs will initially be covered.
"We will continuously monitor and review our hygiene regimen and the pace of rollout."
The new high-tech coating will not replace the roll-out of hand sanitiser at Absa ATMs, which has been required since January as part of new government regulations.