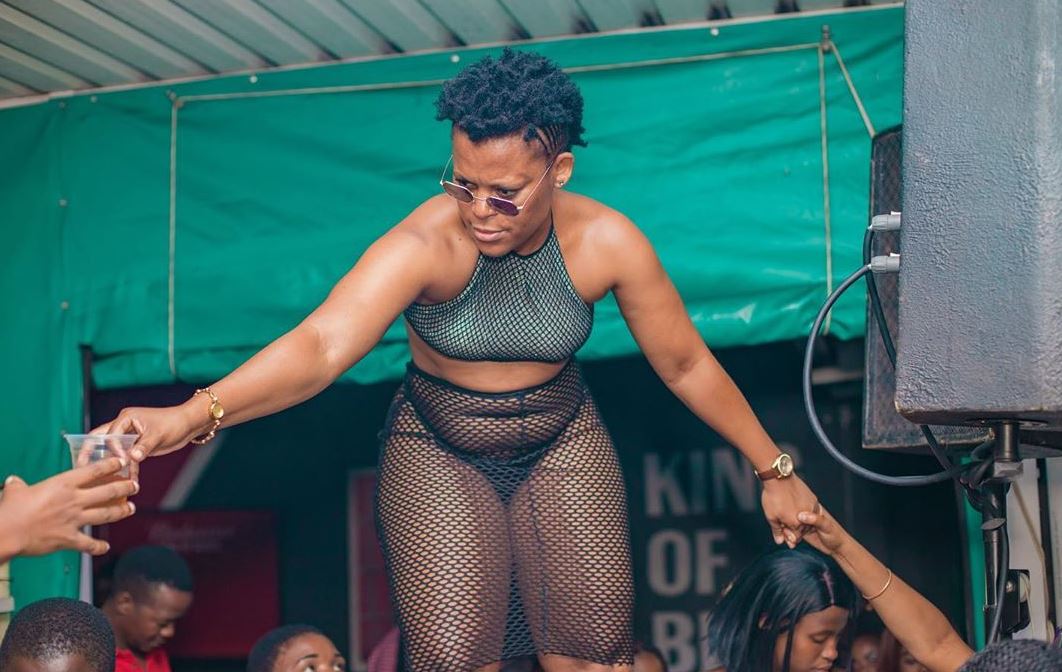 Zodwa Wabantu has been called out by some social media users who noticed that she has consistently been ignoring the regulation to wear a face mask in public spaces. Zodwa Wabantu took to Instagram on Sunday, 21 February 2021, to show the hard work she has been putting into her chicken and egg business, as she has been personally delivering her produce to clients.
The video showed her visiting the 7 Star Salon, which she has endorsed on multiple occasions, to deliver orders to the staff. The media personality opted to wear no mask during her interaction, and also high-fived each person without sanitizing her hands after each person. The staff members of 7 Star Salon were also not wearing any masks, which meant that there was no form of protection between any of them.
View this post on Instagram
Her followers took to the comment section to question why she did not follow the Covid safety guidelines.
"Where are the masks? We don't want you to put your life at risk like that Zodwa," tshepo_rametsi commented.
"Zodwa love n respect what you do… But please Corona is really.. Wear your mask n no hand greetings.. Lead by example.. We have lost enough already," petronellavankyk commented.
"I love you @zodwalibram but you elbow touch n not shakes but you wearing not masks…. 🤔," kelvi_nbradford1 commented.
The latest notification from the government was sent to citizens on Friday, 19 February 2021, stating,
"It is compulsory to wear a mask in public spaces. Anyone who does not wear a mask is committing an offense and can be arrested."