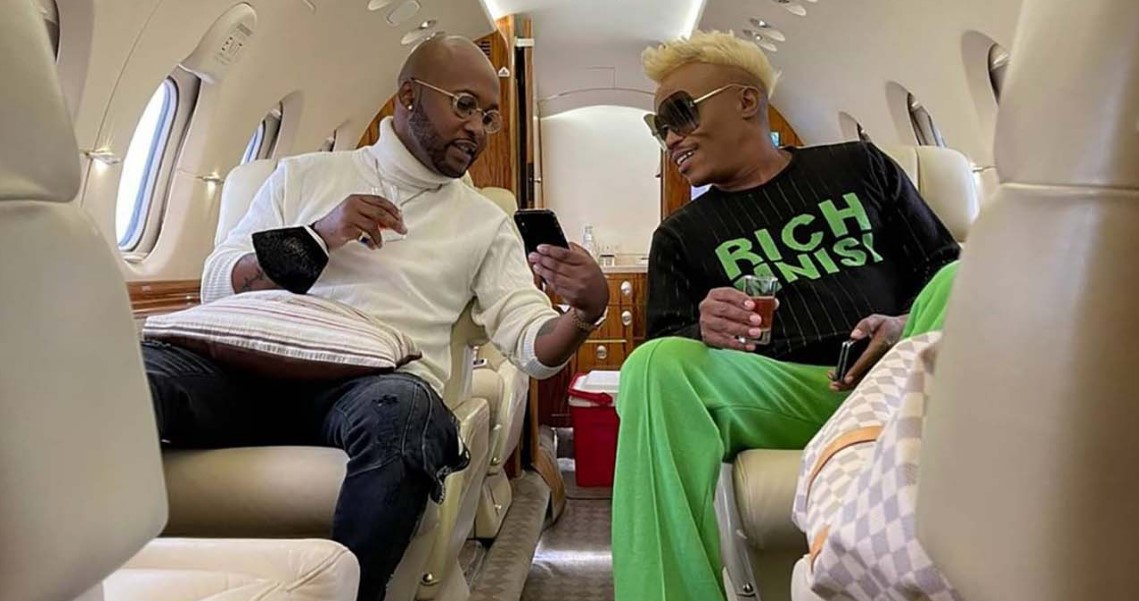 Ever since rumors of 'trouble in paradise' between Somizi and his husband Mohale began to swirl, fans have become "suspicious" of the close relationship Vusi and Somgaga share. In the latest episode of 'What's Your Poison?' hosted by Jon Savage, Vusi got candid about his life, his struggle with drugs and his relationship with SomG.
"I have known Somizi for 16 years. I met him before I even got into the music industry. He's so real and supportive. People out there are saying that we are dating but we're not dating. We have mutual respect for each other and we trust each other a lot … With us, it's realness all the way. It's been 16 years now and we're still going strong." Vusi explained.
Vusi admitted he trusted Somizi with his life and that he treasured their friendship and therefore found it important to nurture it. True to his words the pair have been spending a lot of time together, going on bestie-vacations. Just recently, the pair chose to give the middle finger to haters, when they jetted off on a 'business and pleasure' bestie vacation in Cape Town.
Last week, Vusi and Somizi were spotted in Limpopo where the pair served Mzansi several envy-inducing snaps from their delicious breakfast in the bush, the luxurious Kruger Shalati Train ride on the Bridge, game drives, a threesome pajama party, to dips in the infinity pool.
Meanwhile, fans of Somhale have been concerned about Mohale's feelings as he was 'out on his own' during both SomNova vacations. Whenever the pair is spotted out and about, Mohale lands on the trends list as tweeps can't help but wonder if he doesn't feel left out or replaced.