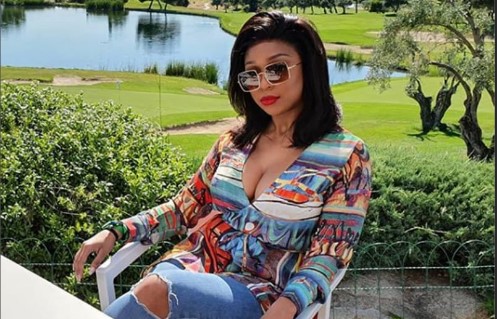 Minnie Dlamini has taken to her social media to reveal she has finally returned to work. The star welcomed her baby boy in November 2020 and it is the best gift she ever received. According to her post, she resumed earlier than she planned but she's happy to get back to work.
After just 13 weeks though, Minnie is back at work cutting her maternity leave short. In October when she first took her leave ahead of her baby's birth, she mentioned she'd be taking time off indefinitely to spend time with her new and expanding family with very little work commitments.
As the new season of HomeGround having kicked of this past Monday, Minnie graced the set with her presence and fans were surprised to see the new mother return to the grind so quickly.
View this post on Instagram
"I decided to go back to work earlier than I had planned and it felt amazing 🎥 I love my job and being able to still work during these times is a blessing I don't take for granted 🙏🏾" her caption reads.
Minnie is an on-air personality, actress, and model and she is not ready to slack behind this year. On Valentine's Day she posted a photo in post-baby bliss with her husband Quinton Jones and their new family – seemingly enjoying precious time with her loved ones.