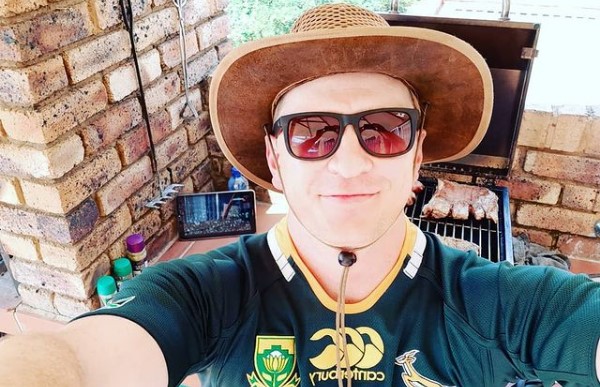 Former 7de Laan actor Hennie Jacobs has not seen his family in a year owing to the Covid- 19 pandemic. The actor travelled to New Zealand with hopes of returning shortly after ut has had to stay there as there are travel restrictions in place.
Hennie took to Instagram to share a photo of his wife and children along with a heart felt lengthy post describing his woes.
View this post on Instagram
"That's my family. My family. My unit. The bell steps on until almost 12 months that we last saw each other," he says.
He shared that he misses holding his children and being engaged in family activities.
"When I could get hold of my children and smell their hair. My wife's hand could hold on and kiss her anytime. I miss them. I miss window shopping in Menlyn, Choir competitions in Centurion and Rugby World Cup final in Spur. I miss making food and listening to music and laughing and dancing on Boerepompie and Nick Cave. I miss how my wife wakes up and is even more beautiful than the previous day. How you can carefully research everything and do anyite for other people. How much you loved our cat and yet also just as bad about the dogs," he wrote.
The actor also shared that he longed to show his wife around New Zealand, which he cant until the travel an is lifted and the family can fly to see him.
"I want to watch TV with you again and hold your hand because it will never be able to be sawn off. I want to show you the beautiful country where I am now. Where children still drive around on their bicycles until after 7 in the evening and you don't have to close your car when you go to buy bread. I want to make coffee for you again and bake wine because it fills me up and stays. You make me glad,"the post continues.
He thanked his wife for taking care of his daughters in his absence. The distance has made their love stronger and he descried his wife as the most attractive woman he knows.
"Thank you for how beautiful you look at our angels. There aren't enough words to describe how incredible you are. The impact you have on me, your children and other people now speaks and will continue to speak volumes in particular. You're the best person I know. You're the most beautiful person I know. You're the hottest woman I know," the post reads.