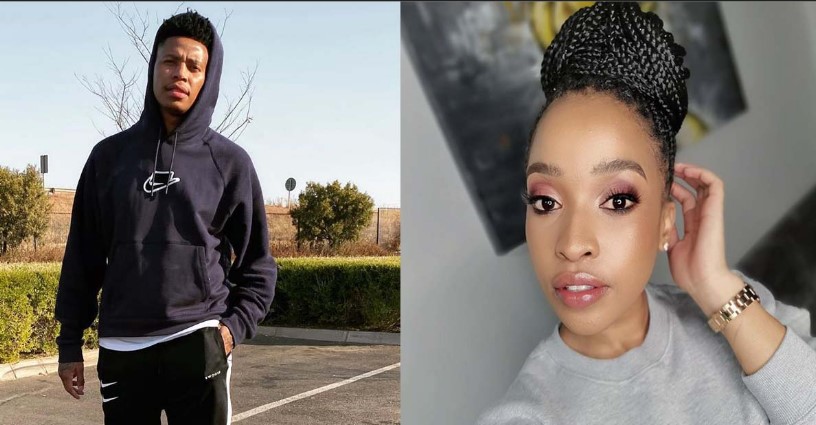 Footballer Bongani Zungu is allegedly cheating on his girlfriend Cindy Mahlangu. The footballer player, in a picture that has surfaced on Social media, is seen kissing a random white girl and we are still wondering if he allowed the pic of him and the white girl was posted with his consent.
Zungu clearly disobeyed a directive to stay at home and his actions have gotten him in trouble with his team and most likely his girlfriend. Cindy's fans were angry when they saw the picture and questions were raised as to why he would cheat on one of Mzansi's hottest celebrities.
"Cindy really deserves better, I mean she's worth gold and more. Hope she's good," one fan commented.
Cindy has been quite on the issue but however he is already paying dearly for his actions as his team has benched him for the entire season. Already Ranger fans are calling for Zungu's head especially for not adhering to the Covid safety regulations.
"Playing in Europe and all they ask you to sit home be disciplined! How hard can that be? Don't these SA boys look at how Messi and Ronaldo discipline themselves! The privileged ones don't know how good they have it at times," a fan commented.
"Bongani Zungu struggling with game time but still breaks the Covid-19 rules and goes partying smh. His time at Rangers will soon come to an end."
It seems he is a player by nature as his ex-fiance Khanyi Cele attests to that claim and it is evident he is the type of guy with a wondering eye who is never satisfied cause if you have a women like Cindy what more are you looking for.