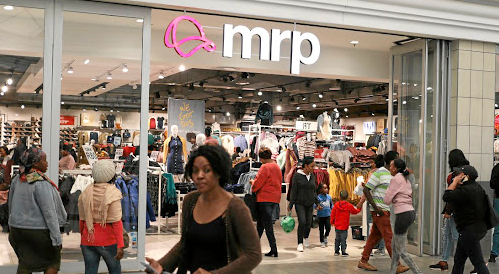 South African retailer Mr Price has reported a larger market share despite the Covid- 19 pandemic. The second wave of COVID-19 in South Africa is proving to be far more contagious and devastating than that first experienced in 2020. The group's business model has however proven resilient to date, underpinned by its differentiated fashion value offering and its strong fiscal position.
During the third quarter of the financial year ending 3 April 2021, the group continued its pursuit of further market share gains through its proven cash- based, fashion-value business model. This was achieved as market share grew 230 basis points in October and November 2020 combined.
The group's total market share during this period is the highest on record since the re- instatement of the Retailers' Liaison Committee (RLC) with gains consecutively for the last six months. The group recorded growth in retail sales and other income of 5.0% to R7.8bn over the corresponding period in the prior year. Total retail sales of R7.5bn grew 5.8% and other income decreased 16.0% to R253m.
December 2020 was affected by the emergence of a second wave of COVID-19, creating further uncertainty and cautious behavior by consumers, both in their activities and spending patterns. Additionally, a calendar shift to less school holidays prior to Christmas and ten days of power blackouts had an adverse effect on already depressed shopping centre foot traffic. Despite this, group sales grew 5.6% in December 2020.
The apparel segment, which contributes to 74% of the sales, grew 3.9% over the last few months. The growth was led by the group's largest business, Mr Price Apparel. The division entered the period in an optimal stock position, supporting its pillars of category dominance and clarity of offer. The fresh summer merchandise assortment, which included its newly launched categories and commitment to limiting price inflation, provided strong value to its customers.