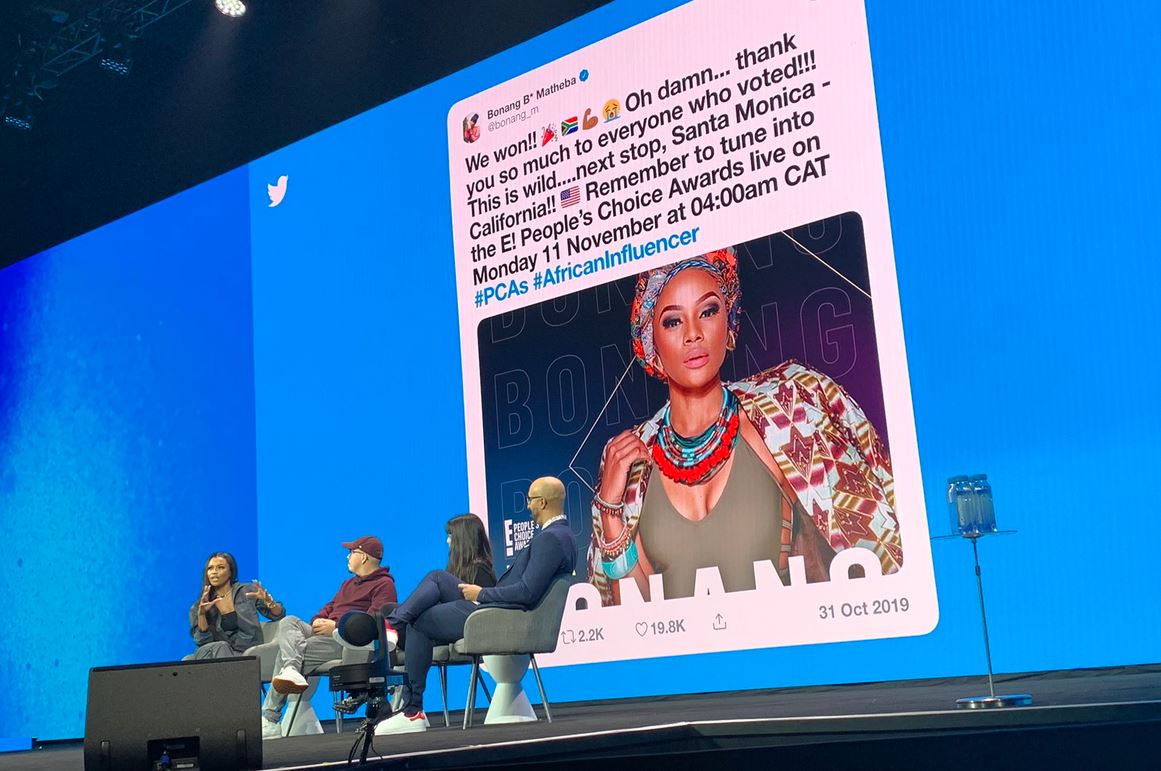 During her meeting with Twitter CEO Jack Dorsey, Mzansi reality queen Bonang Matheba revealed that she had asked the tech billionaire to introduce an edit button.
While responding to a fan on Twitter, Bonang said that she had brought up the issue with Jack.
"Please ask him for an edit button," one fan told her.
"I told him!" Bonang responded.
I told him! 🤣🤣🤣🤣 https://t.co/7lISYei6VN

— Bonang B* Matheba (@bonang_m) January 14, 2020
Indeed, the question of whether Twitter will ever introduce an edit button has refused to go away. Many people including big celebrities have called on the micro-blogging site to allow them make amends to their tweets after sending them out.
Twitter has however held its ground and refused to introduce the button, long embraced by its rival Facebook.
Until now, no sound explanation has been given.
This week however, Jack sat down with Wired Magazine and finally explained why Twitter will not be getting that elusive button. And honestly, his explanation makes a lot of sense.
Jack was playing the role of Twitter support, taking queries from users. As expected, the edit button question came up a lot.
Read: MultiChoice Announces Standalone Streaming Service 'DStv Dishless' Launch Date
Responding to one user who asked whether we will be getting it in 2020, Jack responded with a solid 'NO'.
"The reason there is no edit button is because we started as an sms service.. When you send a text, you can't really take it back.
"We wanted to preserve that vibe in the early days, but now we have an app. But there are some issues that come up.
"You might send a tweet, someone retweets it, and hour later you completely change its content. Now that person that retweeted the original tweet is re-broadcasting something completely different.
He added that they have considered a short delay before publishing so that spelling errors or broken links can be fixed, but ultimately chose not to introduce that as well.
"We'll probably never do it," he concluded.
Watch that clip below.