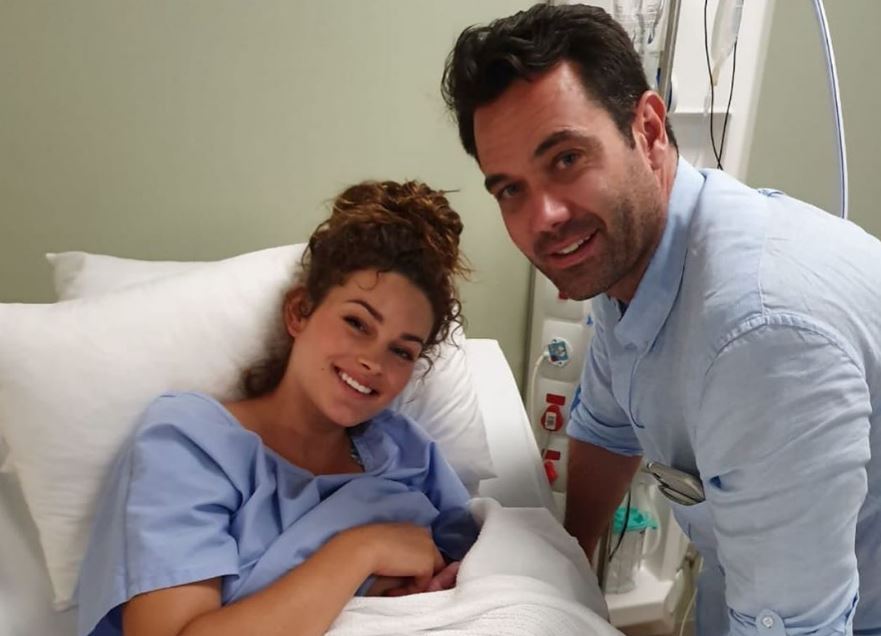 Miss World 2014 Rolene Strauss has given birth to a cute baby boy.
The little one arrived just a few minutes to midnight, on Monday February 10. This is her second child, and it seems the male seed is strong in that family as they are both boys.
Rolene broke the news on Instagram on Thursday.
"Welcome Little Love 💙
⠀⠀
We are so grateful to welcome you to our little family of officially four 👨‍👩‍👦‍👦
⠀⠀
Your big brother is ready to hold your hand on this journey called life 🥰
________________________
⠀⠀
👶🏼 Our healthy baby boy of 4.4kg was born on the 10th of February at 23:46 ⠀⠀
👶🏼 We are extremely blessed to both be healthy, happy and enjoying endless cuddles
⠀⠀
💙💙💙
⠀⠀
Thank you Heavenly Father 🙏🏼"
She followed that up with another post thanking her husband for being their on her most special Valentine's day.
"My Valentine ❤️🥰
⠀⠀
This is probably one of the most beautiful and special Valentine's days of my life 💙👶🏼👦🏻👨🏻💙
⠀⠀
D'Niel, I love you to the moon and back ✨ ⠀⠀
…even if you enjoy some "comfort food", as one does, while your wife is in the worst pain ever. It is such hard work to give birth right?! 😂"
The 27 year old beauty queen and medical doctor is married to D'Niel Strauss – a wealthy businessman.
Read: Kabelo and Gail Mabalane Celebrate 7 Years of Marriage