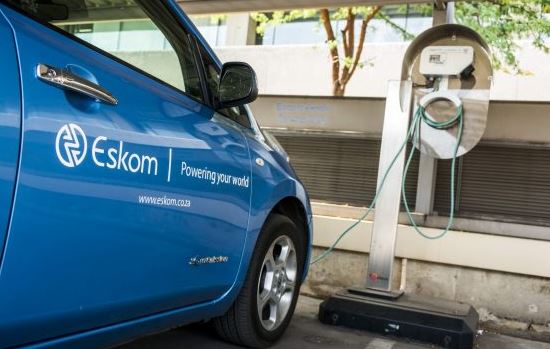 As the world prepares to go green, South Africa electricity public utility company Eskom is getting ready too.
If indeed most of the cars on the road today go electric as predicted, Eskom will be mandated to ensure reliable electricity supply.. something it fails short of now.
But they don't want to be caught unawares when that time comes.
To start off, Eskom is launching a small fleet of electric vehicles and its own charging stations. This is part of a pilot program to test if an electric future, no pun intended, will work for them.
Confirming the news to Business Insider South Africa, an Eskom spokesperson said that they are currently in the process of procuring 6 electric vehicles. They have also put out a tender for 15 charging stations.
Eskom will monitor the vehicles and program over a certain period with an aim of finding out whether this is something that can be rolled out on a wider scale.
"The data will ultimately be used to demonstrate the benefits to other fleet vehicle owners and enable Eskom to make informed decision regarding electric fleet vehicles going forward," the utility said.
The charging stations, which will be installed at Eskom offices at Megawatt Park, Rosherville, Menlyn, Vereeniging, Benoni and Midrand, will also be made available for employees who own electric vehicles.
"Employees are not currently incentivised to purchase these vehicles and would do so in their private capacity. Eskom supports a national initiative towards electric transportation in South Africa and continues to promote their use in various applications."
Read: Elon Musk Reveals Why Tesla is Not Available in South Africa