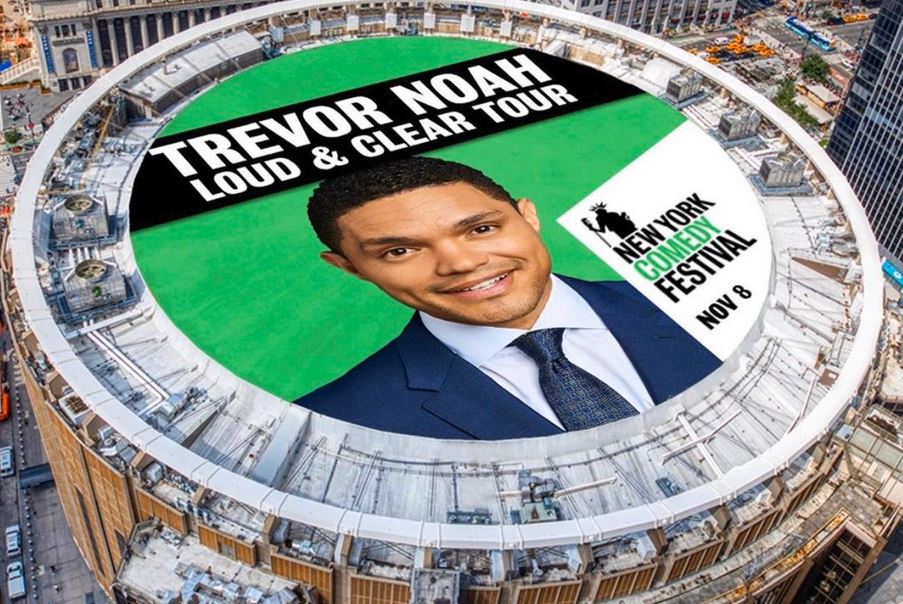 Mzansi comedian and Africa's first host of The Daily Show, Trevor Noah, is yet again making his home country proud.
Over the weekend, he became the first African comedian to sell out the world's most famous arena, the Madison Square Garden. This was part of his Loud and Clear Tour, which will take him to various cities in the US, Europe and even India.
Several other black comedians have been able to sell out the venue, including Eddie Murphy, Chris Rock, and Kevin Hart. However, Trevor is the only one who calls Africa home. In total, about 10 comedians have filled up the venue.
It has been a streak of inspiring news for South Africa, starting with Springboks winning the Rugby World Cup title; Sho Madjozi meeting John Cena; the KFC proposal couple; and now this.
South Africans on Twitter were proud of their son, and here are some of the tweets praising him.
summary of South Africa's recent wins:

• Won the Rugby World Cup
• Planned a whole #KFCWEDDING
• Won the Africa Netball Cup
• John Cena met Sho Madjozi* on the Kelly Clarkson show
• Trevor Noah filled up Madison Square Garden

🇿🇦🇿🇦🇿🇦

— call me Lu 💎 (@luyanda_mzb) November 9, 2019
South Africa's recent achievements

– Won the 2019 Rugby World Cup and African Netball Championships.

– Chad le Clos wins FINA World Championships Gold.

– Sho Madjozi performs on Kelly Clarkson & meets John Cena.

– Trevor Noah sells out Madison Square Garden.

– #KFCProposal.

— Africa Facts Zone (@AfricaFactsZone) November 9, 2019
What a king! What a legend! Trevor Noah is really levels…🔥🙌👑 pic.twitter.com/H3x7Uje4t4

— BiSi (@BisiMexico) November 9, 2019
Trevor Noah sold out Madison Square Garden. That is HUGE!

— beautiful brown boy ✨ (@Silindokuhle_) November 9, 2019
Now Read: Trevor Noah 4th Highest Paid Comedian in the World