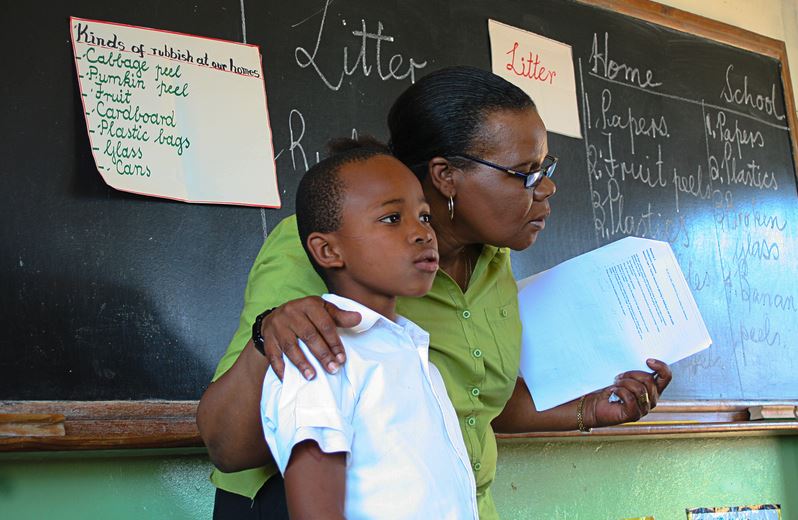 Teaching is one of the few noble professions one can be in. Teachers shape the world as they handle the planet's most critical resource, which is the young people who later become the future generation to run the world.
Teaching requires passion, perseverance, tolerance and dedication. The profession also gives you the opportunity to nurture and mold young growing minds hence contributing to their academic and social development.
Here is what you need to know about becoming a teacher in South Africa.
Who can become a teacher in South Africa?
In South Africa, grade 12 learners, graduates who want to complete teaching qualification, people who want to change their careers to teaching, can qualify to be teachers.
---
Requirements to become a teacher in South Africa

In order to be recognized and start teaching in the country, you will need to obtain a Bachelor of Education Degree (BEd) from a recognized university in South Africa. This program is offered in most South African universities as a full-time program which lasts for a period of four years.
Upon completing the bachelor's course, you are qualified to teach in any South African school. In addition, it enables you to register with the South African Council for Educators (SACE), a professional council for educators that aims to enhance the status of the teaching profession through appropriate Registration, management of Professional Development and inculcation of a Code of Ethics for all educators.
---
Choosing which way to follow
Students who enroll for a Bachelors of Education degree are required to choose their teaching level. The levels include; Foundation Phase, Senior Primary and Secondary level teaching.
– Foundation Phase
This level is also known as early childhood development level. It is best for people who want to interact and teach toddlers. It covers grades R to 3.
– Senior Primary
Senior primary level refers to grades 4 to 7.
– Secondary Level Teaching
For those wishing to instruct students on a senior rank, then this is the most preferred level. It includes grades 8 to 12.
---
What if you don't qualify for BEd program?
Failing to meet the requirements for a Bed program should not cut off your dreams of becoming a teacher in South Africa. There are some other ways to still become a teacher. These include; taking short online courses.
For example, the University of South Africa offers a range of short educational courses such as education management, sports psychology and many more.
---
Funding
There are a number of ways you can fund your studies in the process of becoming a teacher. These ways include, self-funding where you finance your studies, obtaining bursaries from well-wishers and bursaries from the government, or obtaining personal loans.