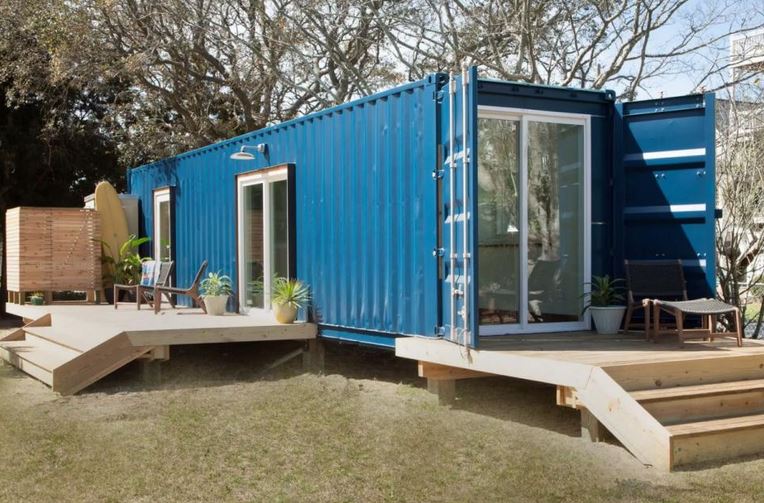 One of the best alternatives to settling South Africa's large population is through the use of container homes. These are intermodal containers made of steel and can be designed to make convenient homes through architectural and engineering knowledge.
Across the world and in South Africa, container homes have gained popularity because of their convenience and cheap price. For instance, an average house costs about R1 million whereas a container home can cost only R100,000. This makes container homes very affordable.
In addition, it is more tedious to build a home using conventional material as compared to ordering a ready-made container home for installation in your residential area. As a result, people wishing to own homes in South Africa are now considering container homes hence making them more popular.
How much does a container home cost in South Africa?
There are several factors that influence the price of container homes. They include; the size of the container, the quality of materials used to build the container, and the shipping company.
For instance, a Cape Town-based company called Berman-Kalil Housing Concepts offers sustainable housing solution through converting shipping containers into homes.
The company offers a bachelors unit with a bathroom, shower, built-in cupboards and kitchenette for R100,000. However, if a customer orders a larger container home with a two bedroom, the cost rises to around R180,000.
Other than design, another factor that influences the container home price is the delivery cost. This cost usually ranges between R3500 and R 7000 at least in the Gauteng province.
Other Uses of Shipping Containers In South Africa
Besides being used for residential purposes, shipping containers also have other uses. For instance, in the city of Johannesburg, shipping containers have been transformed into retail shops, cafes and restaurants. In addition, they can also be used as mobile kitchens, coffee shops, juice bars, and ablution blocks.
Also, in cities such as Cape Town, and Melville, businessmen and women use shipping containers for storage of their goods.
How to get your container home shipped in South Africa
After the designing and building of your container home, you will need it transported to your location. One of the ways to ensure this is by getting in touch with a container home shipping firm such as A4AC Architects, who not only ship the structure, but can also build it for you. The Johannesburg based company has accomplished several projects in Africa.
Another shipping firm you can contact is the Big Box Containers which has specialized in undertaking container home projects including transportation of the containers. It has expanded its operations to a number of African countries.