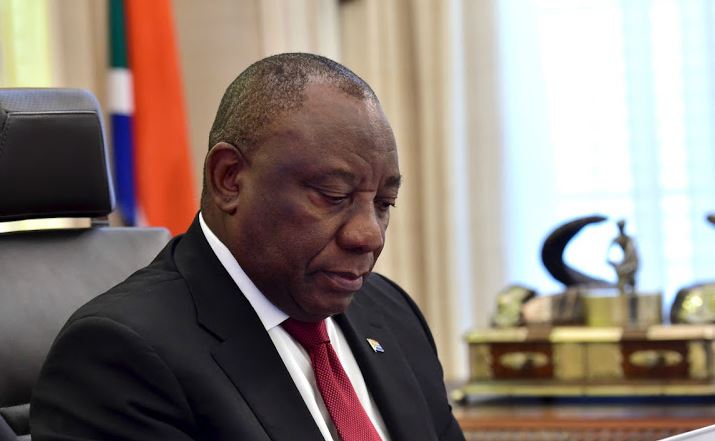 National broadcaster SABC has issued an unusual apology to President Cyril Ramaphosa for airing the wrong speech.
The incorrect speech was played on TV, while a correct version was aired by its radio stations.
The speech was pre-recorded, and it appeared that Ramaphosa was not reading the correct one from the teleprompter. However SABC did not edit that part out to remain with only the correct version.
Here's how it went down.
[EXPOSED] President Cyril Ramaphosa makes a mistake during his "live" recorded address to the nation as he speaks on the gender based violence crisis and xenophobia.

This is embarrassing and an epic fail.

This is a MUST WATCH#NoToWomenAbuse #XenophobiaSouthAfrica pic.twitter.com/BE0uCFy0lU

— Azola Mboniswa (@AzolaMboniswa) September 5, 2019
"The public broadcaster wishes to apologise to the president of the republic and the nation for any embarrassment caused in this unfortunate breach of news production process," SABC said in a statement.
"The SABC takes this issue very seriously and can assure the president and the nation that due processes will be followed and appropriate action taken."
Here's the full statement.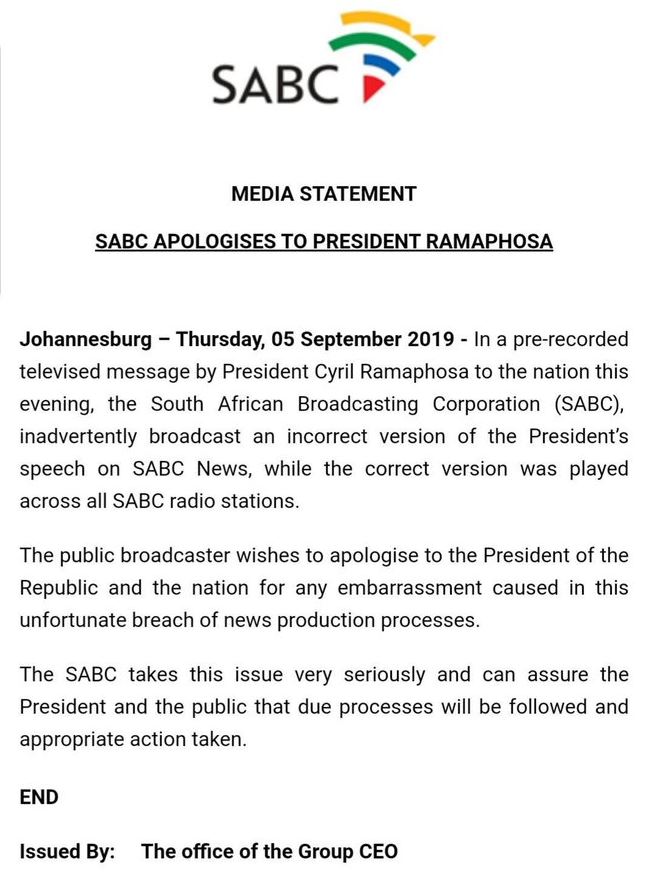 Read: Uzalo is the Most Watched TV Show in South Africa, with 10 Million Viewers