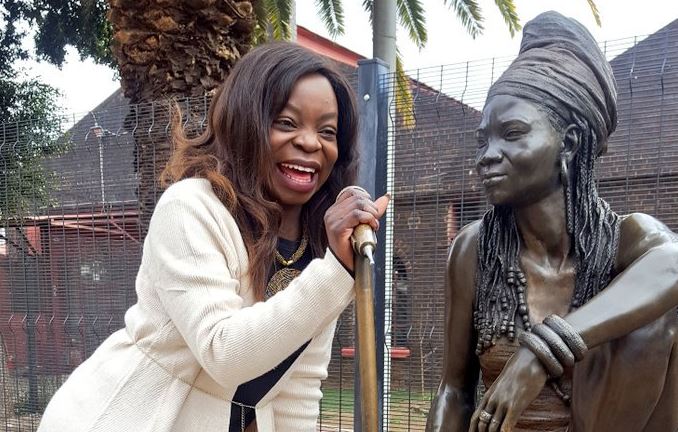 The statue of music icon Brenda Fassie will return to Newton after all.
Last week, the statue which has stood outside the Newtown Music Factory since 2006 was taken away, apparently for repairs.
"The city can confirm that Brenda Fassie statue has been removed for repairs. A public participation process will be undertaken where members of the public's views will be sought on the appropriate location for the statue once repaired," City spokesperson Nthatisi Modingoane said then.
There was a public outcry since its removal had not been announced prior.
Passers-by were asked on their views on where to place it next, but most reportedly said that it should remain where it was. However, its location will now change to outside the Market Theatre.
"The much-loved Brenda Fassie statue will be returning to the Newtown Cultural Precinct, to occupy a place of honour at the public plaza outside the Market Theatre. Previously located outside Newtown's Bassline (currently Music Factory), the statue was removed for repairs on 11 June 2019, following concerns about its safe-keeping," the city confirmed in a statement.
"The consultative process produced an overwhelming response was that the sculpture should remain in Newtown. When exploring options in Newtown, the most supported location proposed was outside The Market Theatre. We as the City support this solution as it reflects the desires of our residents and other important stakeholders. MaBrrr will always have a place in our hearts, and a home in our City."
The life-size statue of the late music icon was transferred to the city by the Sunday Herald Times in 2006, as part of its 100th anniversary.