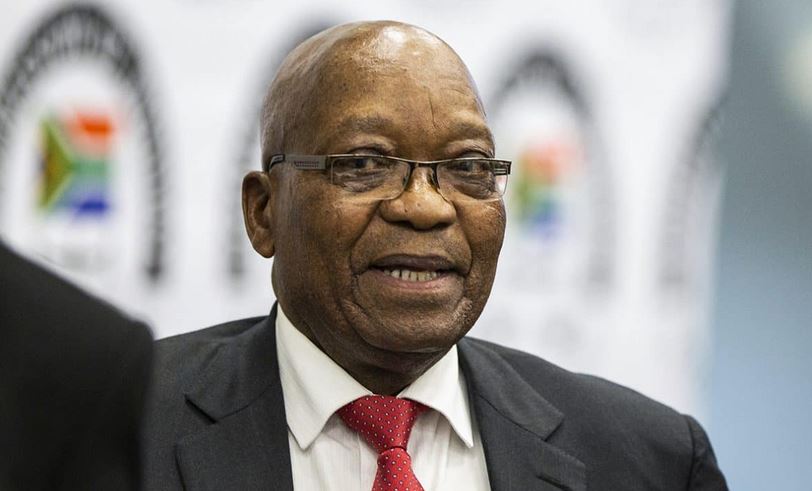 In his much waited appearance at the commission of inquiry into state capture, former President Jacob Zuma revealed some shocking bombshells. Zuma spoke of a decades-long plan to remove him out of the political scene, using tactics like character assassinations, and even an actual assassination.
The former president and his legal team have had wrangles with the commission headed by Deputy Chief Justice Raymond Zondo over his appearance.
This week, he finally presented himself, escorted by hundreds of supporters who descended on the commission's headquarters.
Zuma spent the better part of the morning making an opening statement, where he laid out the campaign against him which he traced its genesis to the 90s.
"There has been a drive to remove me from the scene, a wish that I should disappear and I will explain where it comes from and why it's important that I deal with it in this commission. It arises out of, perhaps, from my work in the ANC and also because of who I am. This conspiracy against me has been stretched at all material times when there are things to be said and done.
"It has come in different forms and that's why there are even people who say I've got a way of trying to dodge things. I'm going to try and connect the dots over a decade that talk to why I'm here." he said.
Read: "I Have Gaddafi's Missing Millions That Were Hidden at Nkandla." Swazi King Tells Ramaphosa
He mentioned his removal as chief of intelligence, to the corruption charges brought against him in connection with the Arms Deal and his removal as South Africa's deputy president in 2005, as consequences of the campaign against him.
He also shocked the commission with allegations that billionaire Johann Rupert threatened to 'shut down the economy' if Pravin Gordhan was sacked as a minister.
Apparently, he heard of this threat from the current Minister of Transport, Fikile Mbalula, who had attended an event at one of Rupert's farms.
"Indeed they did interfere with the rand," Zuma said, telling the commission that one person this year admitted to this. Gordhan, now the Minister of Public Enterprises, was sacked by Zuma in 2017.
On his relationship with the Guptas, Zuma said that there is nothing unlawful about their relationship, saying they did not influence their presidential appointments.
"Why do people think my relationship with them is wrong when they've had stronger ties with other presidents, particularly [former president Thabo] Mbeki?
"Everything that happens is sort of associated with me. I've been given names that I allowed these people to land at national key points in South Africa. No one has ever asked me 'did you do so' or is there any information to that effect because it never happened, I did not know whether there was a landing that happened on a particular day," Zuma said.
"I never did any other thing to break the law with this family. They were businesspeople and successful. They knew a lot of people in the ANC."
Additional reporting by IOL