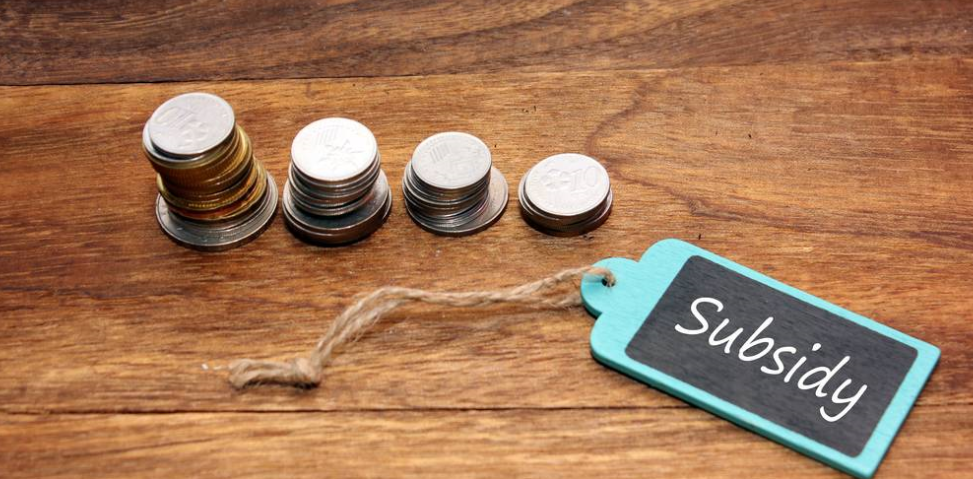 Each year, the South African government pumps incentives and financial aid to different sectors of the economy to promote growth, consumer behavior, and social policy. These are called subsidies.
It is a form of indirect payment in cash, grants, or tax breaks offered to remove some type of economic burden to offset market failures for great economic efficiency.
Understanding subsidies in South Africa
South African government subsidies are financial benefits given to individuals, households, and business entities to advance public objectives.
The main reason for subsidization is to reduce production costs which, in turn, influences the market prices as goods can be bought cheaply by the consumers. In simple words, subsidies create a friendly economic space for a better living.
The two main types of subsidies in South Africa are: direct and indirect subsidies. Direct subsidies are cash payments made by the government to industries to keep the prices of consumers below the market level.
On the other hand, indirect subsidies are those that do not involve actual cash outlays but cushion the beneficiaries from suffering economic downturns that are associated with production. The best example of an indirect subsidy is government-backed loans with low-interest rates.
Some benefits of subsidies in South Africa include creating a balanced economy in which all can afford the necessary consumer goods. Also, it increases supply and demand to prevent the decline of business enterprises. Mixed economists advocate for subsidies.
However, free-market economists argue that; subsidies lead to higher taxes as the government diverts resources from more productive to less productive sectors of trade, leading to distortion of markets and inefficiencies.
Find out about the types of subsidies in South Africa:
Types of government subsidies in South Africa
You are now conversant with the meaning, advantages, and disadvantages of subsidies to the economy. Let's now take a look at the types of subsidies offered by the South African government:
1. Finance Linked Individual Subsidy Programme (FLISP)
The Finance Linked Individual Subsidy Programme (FLISP) is a subsidy by the South African government that gives low and middle-income earners an opportunity to own a home on a plot-and-plan basis or furnish an incomplete house by offering interest rate subsidies and down payment assistance.
The subsidy amount is over R200,000 paid directly to the financier or the seller of the home. To qualify for Individual Subsidy in South Africa, you must;
* Have a household income of R3,501 – R22,000 before deductions
* Be registered on the housing demand database at your nearest municipality
* Must have been on the housing database for a minimum period of 10 years in Cape Town, and 5 years in areas outside of Cape Town
* Be a South African citizen or have a permanent residency permit
* Must be 18 years or older
* Be married or living with a partner
* Be single or divorced and have proven financial dependents living with you permanently
* Not have owned a property before
2. Rural Subsidy: Communal Land Rights
This is a government incentive paid to those who enjoy functional tenure rights to the land they occupy in rural areas of South Africa.
Rural Subsidy is for rural dwellers whose land is owned by the government but governed by traditional authorities.
It is only available on a project basis, and the beneficiaries have the right to decide how to spend it. It can be used for service provision or to build a house.
3. Consolidation Subsidy
The Consolidation Subsidy avails only South Africans who have once acquired a residential site through any government housing program under the pre-1994 housing scheme.
It is for homeowners seeking to upgrade or expand their homes and are currently living on the site.
The Consolidation Subsidy amount is above R109,947.
4. Institutional Housing Subsidies
This type of subsidy in South Africa is tailored for social housing institutions like churches, mosques, and registered groups that want to provide affordable housing facilities to low-earning citizens.
Note that this subsidy is only for cutting construction costs, and prospective beneficiaries must first raise capital investment before applying for it.
After the construction of the rental units, Institutional Housing Subsidies beneficiaries are supposed to rent out on either rental, installment, share block, or co-operative tenure arrangement for at least four years before the transfer of ownership can be done to beneficiaries.
5. Community Residential Units Programme
The Community Residential Units Programme (CRU) replaced the National Hostel Redevelopment Programme to revamp the upscaling of hostel facilities owned by the government.
It provides a coherent framework for upgrading more than 200,000 government residential units available in South Africa to better the lives of lower-income households earning R800 to R3,500 a month.
Houses under the CRU Programme are owned by the government, and individual transfers are prohibited.
6. Social Housing Programme
The increasing need for affordable housing units in South African cities and towns has pushed the government to create sustainable human settlements to restructure the urban environment through the Social Housing Programme.
The beneficiaries of this subsidy are those earning R1,500 to R7,500. They receive grant funding to establish housing units in areas marked as restructuring zones.
7. Discount Benefit Scheme
In a bid to promote homeownership among the poor citizens of South Africa, the government introduced the Discount Benefit Scheme for tenants of publicly-owned rental housing.
Those willing to purchase the units can receive a discount on the purchasing price and end up paying less or even getting the house for free when the purchase price is lower than the discount.
The government has already transferred much of its housing stock to tenants who have utilized the Discount Benefit Scheme.
8. Relocation Assistance
It is a perk for tenants who have signed up for a mortgage but can't afford to offset the remaining loan amount to own the house. The borrower must have applied for the home loan from a bank or an accredited financier and defaulted on payment three times.
Then, the government chips in through the Relocation Assistance program to help the borrower purchase a more affordable home after signing a relocation agreement. The amount of subsidy received depends on your monthly income.
Concluding: these are the types of subsidies offered by the South African government, their benefits and drawbacks. They can be undertaken during economic emergencies, and that is why it is important to understand economics for better financial strategies.
Subsidies are a pointer that the South African government is on a mission to support the key parts of the economy and improve national infrastructure.