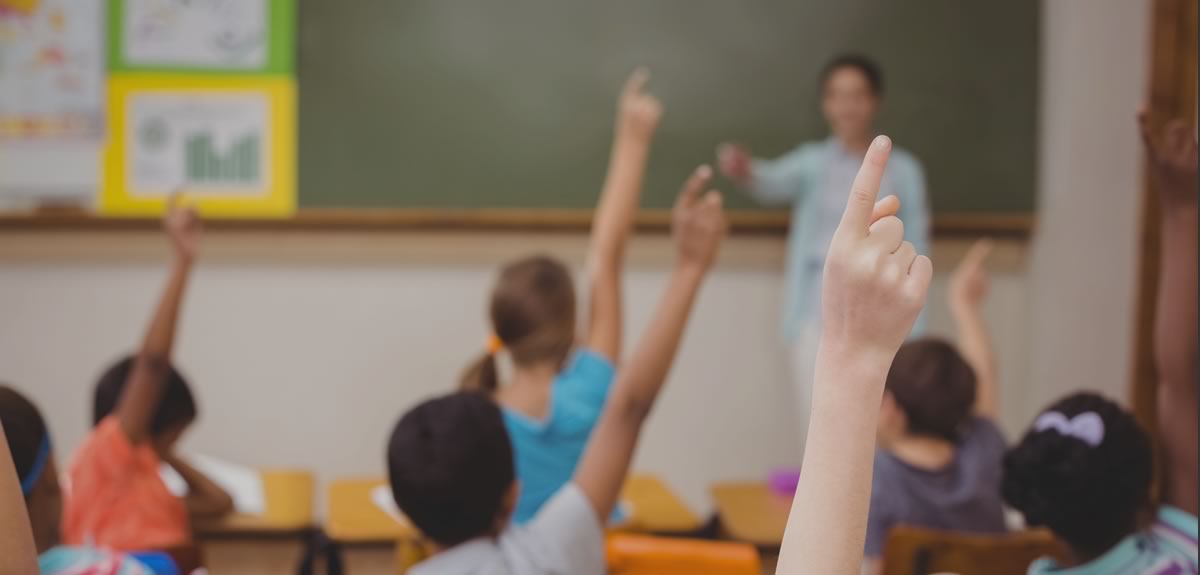 As a parent in South Africa, one of the most important decisions you will ever make is about where and how you will educate your kids. With numerous choices like private schools, boarding and day schools, homeschooling, and public schools, weeding through them to find the perfect option is inarguably overwhelming.
But private schools still remain a popular option for parents seeking to give their children a high-quality education for enriched educational experiences that guarantees academic and personal success.
The term 'private school' in SA describes an educational institution that receives no national government funding but finances its services through the applicable tuition and boarding fees paid by parents. Private schools in South Africa are not subject to a fixed curriculum and are independent of national standards.
Which is the best private school in Johannesburg?
Johannesburg, the provincial capital of Gauteng, still maintains one of the country's highest concentrations of private schools, hosting 13.6% of the learners – according to the Department of Basic Education (DBE). Our list of the top 10 best private schools in Johannesburg is based on accumulative academic excellence alongside their state-of-the-art facilities that create a safe and resourceful learning environment.
1. Charterhouse School
Charterhouse School, founded in 1976, is an independent school offering pre-primary and preparatory private schooling and is located along Erasmus Road, Radiokop, Honeydew, Johannesburg.
It is ideally situated for parents in Gauteng and the surrounding regions because it combines the benefit of convenient access to the region endowed with a highly developed transport network.
It ranks as the best private school in Johannesburg because of its critically acclaimed teacher and student interaction to ensure that all learner's abilities are exploited for academic and personal excellence.
Charterhouse offers Grade 0000(2 turning 3) to Grade 7 in either National Curriculum and Assessment Policy Statement (CAPS) or Independent Examinations Board (IEB) curriculum.
Charterhouse fees
You must pay the application and enrollment fees before signing your child as a student at Charterhouse. These are;
* R750 – application fee
* R6,000 – enrollment fee
* R3,000 – enrollment fee Grade 0000
After successful registration and admission into the school, as a parent, you are required to part with tuition fees that range between R42,200 to R89,700, dependent on the grade of your child. Here are Charterhouse's latest tuition fees:
| | | | | |
| --- | --- | --- | --- | --- |
| Grade | Standard annual fee | Discounted annual fee | 10 monthly fee | 12 monthly fee |
| 0000 | R44,400 | R42,200 | R4,400 | R,3,770 |
| 0000 – 00 | R54,700 | R52,000 | R5,470 | R4,650 |
| 0 | R66,900 | R63,600 | R6,690 | R5,690 |
| 1 – 4 | R79,500 | R75,500 | R7,950 | R6,760 |
| 5 – 7 | R89,700 | R85,200 | R8.970 | R7,620 |
2. The Ridge School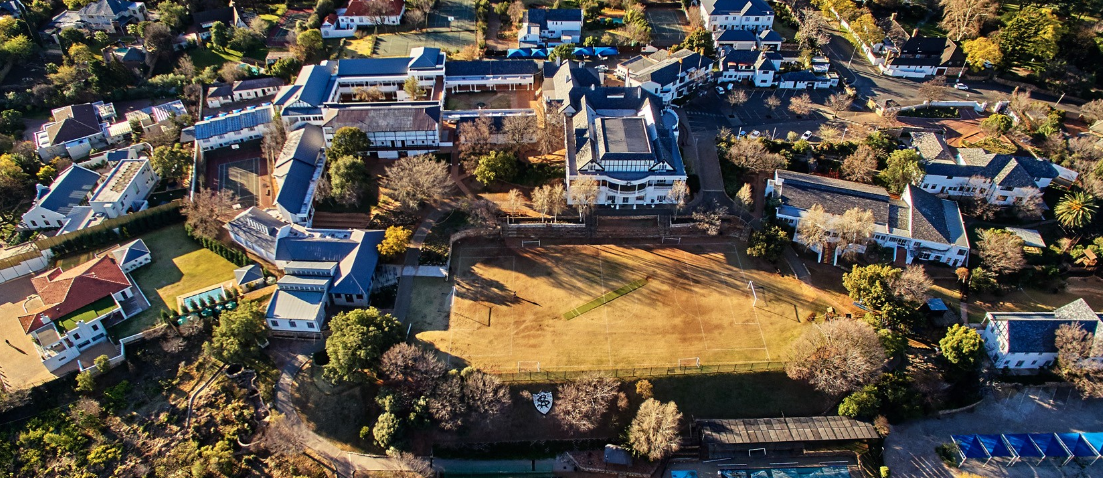 Located on Woolston Road, Westcliff, Johannesburg, the all-boys preparatory Ridge School is known for combining a deep sense of history and a contemporary relaxed learning environment to produce high-performing students of importance to global development since 1919.
The Ridge School has a holistic approach to lessons of life and academics with an assortment of co-curricular activities like sports to ensure that the learners reach their maximum potential inside and outside the classroom.
It is a registered nonprofit organization overseen by trustees and a board made up of the community.
Ridge School fees
Upon assessment based on the academic standard of entry and a successful admission process, parents are obliged to pay fees to support students' programs at Ridge School.
The table below shows the average fees of Ridge School, Johannesburg:
| | | | |
| --- | --- | --- | --- |
| Tuition fees for: | Fees per term x3 | Average fees per annum | Trauma Counselling |
| Grade 0 | R37,164 | R121,950 | R5,000 |
| Grade 1 – 2 | R39,116 | R129,000 | R5,000 |
| Grade 3 – 7 | R47,730 | R158,000 | R5,000 |
| Capex levy | R2,846 | R8,538 |   N/A |
3. Crawford International School
It is not only known as one of the best private schools in Johannesburg but also appears in the ranking of best independent schools in South Africa – it is Crawford International School.
Crawford International offers learning opportunities from Grade 0000 to Grade 12, with each class carrying a maximum of 25 students for enhanced individual attention. It welcomes local and foreign students to take advantage of its non-denominational and non-ethnic approach to learning and boasts over 50+ nationalities in the student body.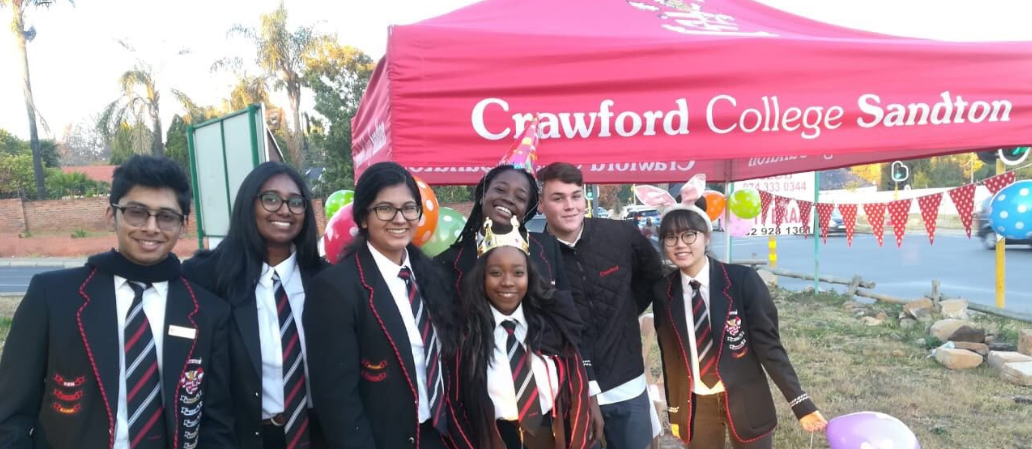 Crawford students have the free will to attend hybrid classes or opt for online learning with highly qualified teachers who are accredited by the South African Council for Educators (SACE) and are driven by the propensity for inspiring and encouraging students to their high level of potential.
Its curriculum is formulated on International Baccalaureate Primary Years Programme and the Independent Examinations Board (IEB) curriculum.
To make learners the changemakers in the fast-paced global environment, Crawford college offers additional languages like Afrikaans, French, German, Hebrew, isiZulu, Portuguese, Italian, and Sepedi to make them outstanding in the job market.
The average tuition fees at Crawford International school range from R53,410 to R153,850. Tuition fees increases as your child progress academically, graduating from one class to another.
4. St Peter's School
St Peter's School is an Anglican institution espousing Christian values in every facet of activity without discrimination on racial lines or color while offering a curriculum that incorporates personal growth and skill to help learners become flexible in the changing world.
It was founded in 1950, and it's listed among the best private schools in South Africa that use world-class teaching and learning methods by keeping abreast of the latest technology.
St Peters offers learning opportunities to boys and girls from Grade 0000 to Grade 12 at its pre-primary, preparatory, and college. To enroll your child here, you must pay a non-refundable registration fee of R550 alongside a separate budget for uniforms, textbooks, camps, and tours.
Here is the latest fee structure St Peter's School, located in College Lane off Maxwell Drive, Sunninghill, Sandton, South Africa.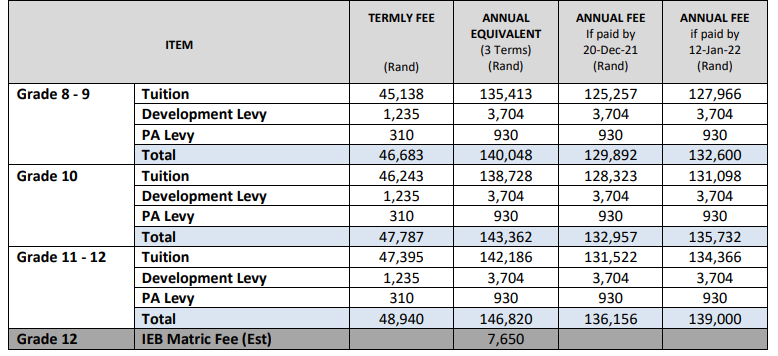 5. St Stithians College
Located in Lyme Park, Sandton, Johannesburg, St Stithians College is among South Africa's leading academic institutions, renowned for its excellent facilities and sheer breadth of student achievement. It has an average Matric pass rate of 97%.
Students at Stithians hail from all provinces of SA, and it is not aligned to any religious denomination but maintains community service and outreach. Here, diversity is integral to preparing learners to be people of significance outside the school environment.
This prestigious school sitting on a 105-hectare piece of land has a highly developed infrastructure for co-curricular activities like swimming, camping, and sports such as rugby and football.
The tuition fees at St Stithians' College vary depending on the grade of your child. The average annual tuition fees are; R78,750 to R157,600, exclusive of a capital development fee of R4,510.
Below is a table showing the monthly tuition fees at St Stithians College, Johannesburg:

6. Redhill School
Redhill School is a co-educational and non-sectarian private school, offering top-notch learning experiences to learners since 1907. It consists of a pre-preparatory school, preparatory school, and a high school, all located within Morningside, Sandton, Johannesburg.
It is known for being a beacon of academic excellence, producing baccalaureates who are reflective thinkers and problem solvers in our modern-day society. All these are achieved through teamwork, hard work, and dedication among the learners, staff, and parents.
"We focus on developing confident and intellectually curious children who are eager to discover their world, overcome challenges and adapt to any changes in their environment. It is about the child at the center, the essence of how we grow each child within a social context, and the critical relationships we build while creating a sense of belonging in this exciting learning environment." Says Sue Pilkington-Williams – Head of Early Learning Centre (ELC).
Driven by its vision 'To be a world-class, South African learning community, building leaders for their time,' aside from pushing for academic excellence, Redhill also has a range of extracurricular activities like sports to build a community where everyone can actualize their unique potential for unmatched eminence.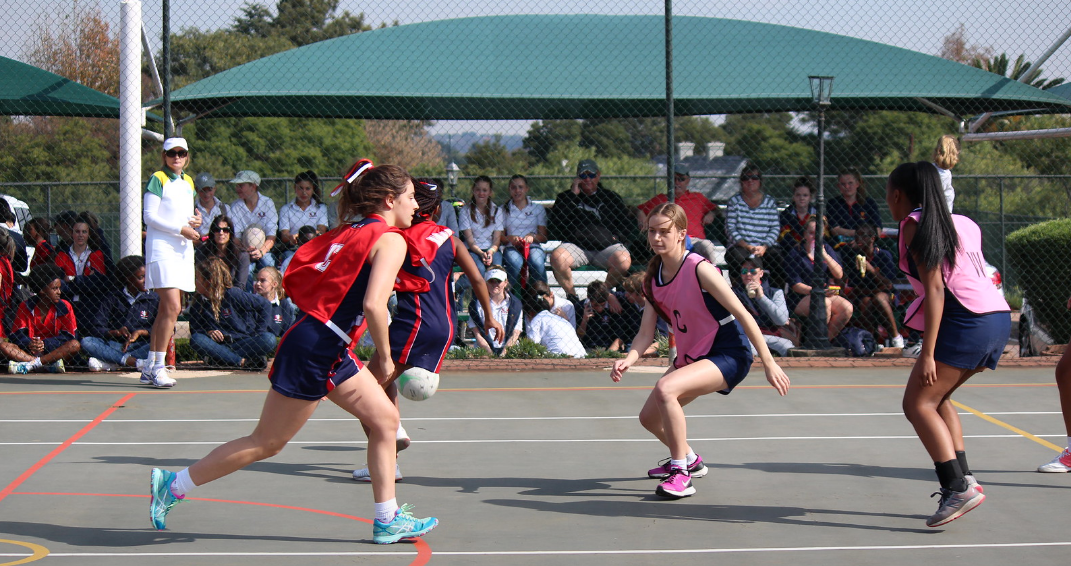 Students enrolled at Redhill School have a free will to choose between graduating with an IB Diploma or IEB Senior Certificate. To join Redhill, you must pay an application fee of R750 and an R20,000 non-refundable enrollment fee upon successful registration. Enrolment fees are allocated to capital development and assist in the implementation of the long-term Campus Master Plan.
The average annual tuition fee at Redhill School is R100,000 for ELC, R130,000 for junior school, R150,000 for middle school, and a whopping R175,000 for senior school.
7. Reddam House
One of the most prominent schools in Johannesburg and entire South Africa, Reddam House has schools located in Helderfontein Estate valley, in the leafy suburbs of Fourways, and Waterfall – Midrand, all in the picturesque of the Mother City Jozi.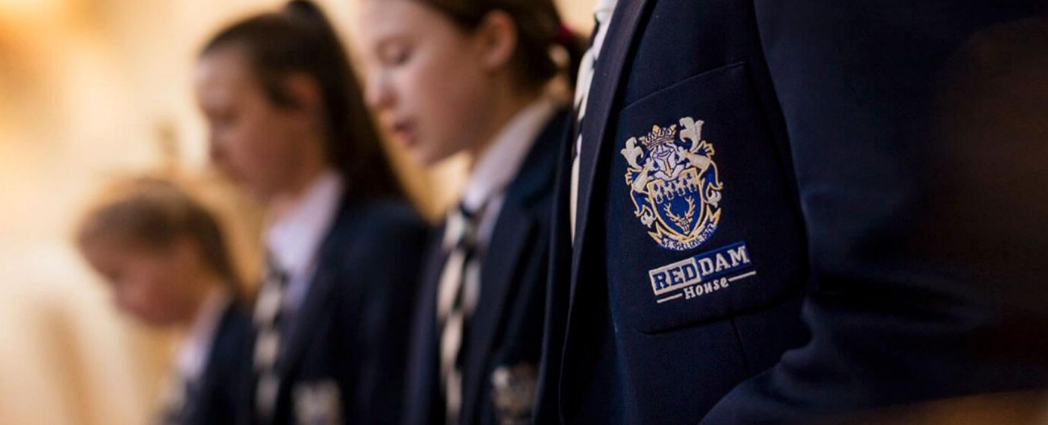 Here, academics are the central pillar of a child's education while embracing arts and sports as fundamental to the human experience through the employment of creativity in all the activities.
It boasts a modern learning environment, an Olympic-sized swimming pool, and A-class boarding facilities, among other amenities to guarantee growth in all aspects of learners' lives. Reddam House teaches on Cambridge curriculum, similar to that of the UK.
These are the standard tuition fees paid to Reddam House South Africa upon the enrollment of your child:
| | | |
| --- | --- | --- |
| Class | Reddam House annual payment | Average twelve-monthly payment |
| Pre-school | R108,962 | R9,711 |
| Grade 1 | R112,827 | R10,056 |
| Grade 2 | R116,549 | R10,388 |
| Grade 3 | R121,473 | R10,827 |
| Grade 4 | R128,555 | R11,458 |
| Grade 5 | R139,216 | R12,408 |
| Grade 6 | R141,148 | R12,580 |
| Grade 7 | R146,238 | R13,034 |
| Grade 8 | R154,520 | R13,772 |
| Grade 9 | R154,520 | R13,772 |
| Grade 10 | R162,495 | R14,483 |
| Grade 11 | R162,495 | R14,483 |
| Grade 12 | R162,495 | R17,379 |
8. Orban School
One of a kind and maybe, the best primary school in South Africa – Orban School is a multicultural, bilingual, and affordable learning institution offering pre-primary and primary education to learners below the age of 14.
Orban School rolls spaciously through the majestic trail of Melville Koppies in Westdene, Johannesburg. It enjoys modern architecture in all its educational facilities to create a conducive learning environment for accelerated brain development.
It emphasizes arts and sports by offering music classes and encourages students to perform in competitive games like cricket, soccer, and athletics for physical and mental wellness.
The average annual school fees at Orban School are R66,600 for those below the age of two at Baby Centre, R74,000 for those between the ages of 3 and 6, grades 1 to 3 is R93,600 and R91,200 for grades 4 to 7.
At Orban School, parents can choose to take learners to school on a half-day or full-day basis. Half-day program runs from 7:00 AM – 2:00 PM, while the full-day program starts at 7:00 AM and ends at 5:30 PM.
9. Brescia House School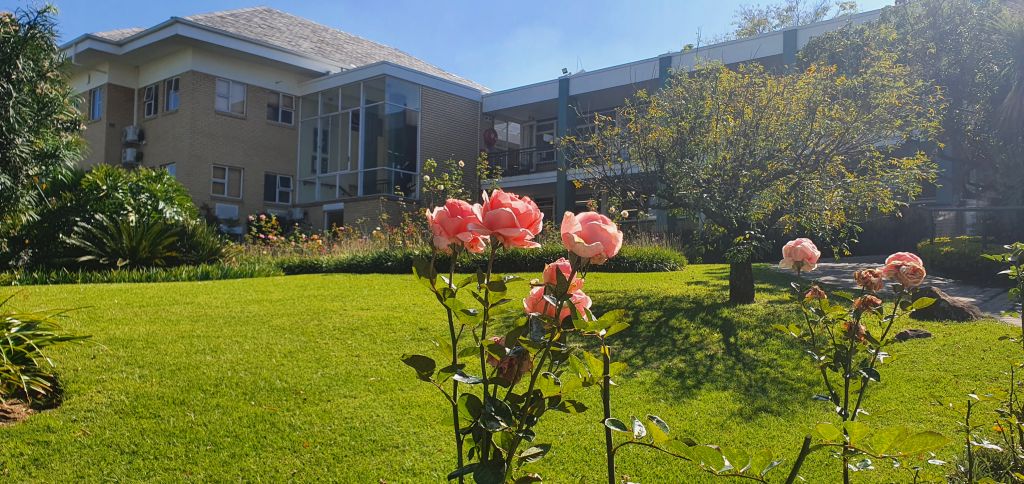 Brescia House School is a prestigious learning institution situated at the heart of Bryanston, Johannesburg. The school was started in 1966 by Mother Xavier Rowntree to provide learning opportunities to girls of pre-primary, primary school, and high school levels.
In the past years, Brescia House School has branded itself as a school of choice, posting impressive results of 100 percent transition to university in the National Senior Certificate examinations.
The school strives to provide world-class education opportunities to all learners within a continuously changing, innovative environment by tapping up-to-the-minute technology and social networking opportunities to offer more than a traditional classroom.
To enroll your child at Brescia House School, you must present their birth certificates, immunization card, and parental proof of ID, and you will be required to pay fees to cater for their upkeep while at school.
How much is Brescia House school fees?
| | | |
| --- | --- | --- |
| Grade | Annual fee – including discount | Monthly fee – payable via debit order |
| R | R85,320 | R9,060 |
| 1,2,3 | R98,065 | R10,410 |
| 4,5,6 | R115,020 | R12,215 |
| 7 | R122,395 | R13,000 |
| 8,9 | R127,140 | R13,500 |
| 10,11,12 | E139,200 | R14,780 |
10. Roedean School
Roedean School (SA) is a prominent all-girls boarding and day school with a longstanding heritage and an exceptional reputation as a centre of educational excellence, its website reads.
This premier school is located at the Princess of Wales Terrace, Parktown in Johannesburg. It boasts a well-resourced learning environment with a modern IT hub, libraries, classrooms, laboratories, and state-of-the-art sports facilities to stimulate the exploration of individual capabilities with respect to independence.
Roedean School is committed to the overall excellence and development of learners, achievable through fostering a highly engaging learning space where everyone is determined to be successful.
Here is an overview of tuition fees at Roedean School South Africa: