Looking for information on the best and most affordable homeschooling programs in South Africa? Here you are!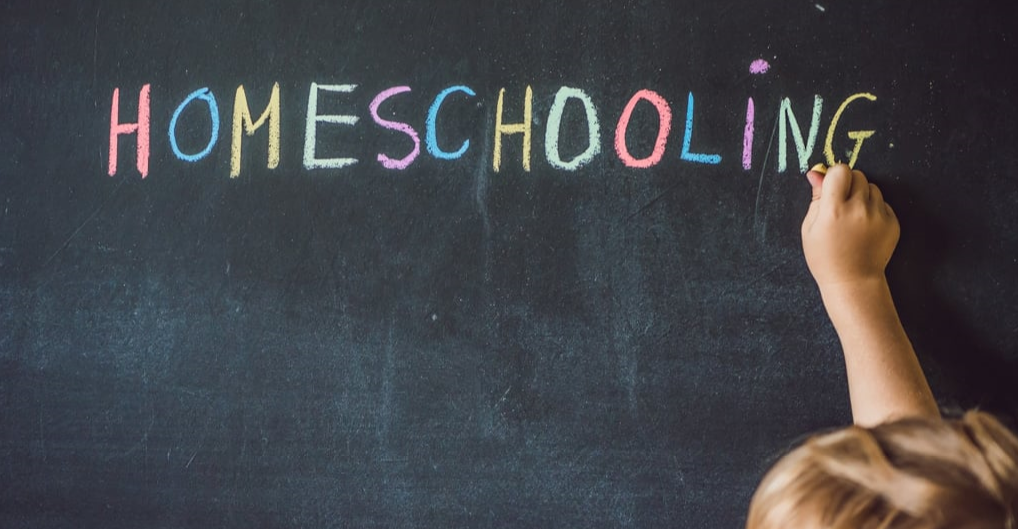 If you are thinking about homeschooling your child, you are not alone. Many South African parents are now opting for home education, which basically means that their children get to learn at home rather than in a traditional classroom. It is legally accepted and approved by the Department of Basic Education, despite not having a standardized curriculum or coursework.
However, if you decide to homeschool your child by yourself or assign a private tutor, you must register with the provincial education department by submitting a plan which aligns with the national curriculum.
In the last decade, the number of homeschoolers has increased exponentially to a record double, marking a decline in traditional schooling, which is associated with high costs, lack of oriented learning, and minimal interactivity.
"The doubling of the number of home learners is in line with other countries such as the USA where the numbers also doubled. This means that the number of home learners increased to probably 300 000 or 2.5% of the total school population." Said Bouwe van der Eems, the Chairperson of homeschoolers' public benefit organization Pestalozzi Trust.
There are many reasons why you are interested in homeschooling. You might be awed by its flexibility, encouraged by its learning style of studying a fraction of a topic at a time to promote understanding, or maybe you are dissatisfied with the current education system.
No matter your reason, you must find the best homeschooling programs for your child for a personalized education experience that is accommodative for efficient learning.
Here are the best and 'cheap' homeschooling programs in South Africa:
Best homeschooling programs in South Africa
1. Brainline
Brainline is a wonderful educational resource with learning plans for grades R to 12. It offers reliable and consistent homeschooling with a great teach-and-test approach to make your child sharp.
This Umalusi-accredited homeschooling program offers numerous subject options to students, equipping them with a range of skills and preparing them for the job market. Some of the subjects at Brainline are Dramatic Arts, Music, Visual Arts, Computer Applications Technology (CAT), Engineering Graphics and Design, History, and Geography.
To enroll your child in the Brainline homeschooling program in South Africa, you are required to pay an R250 for registration, alongside fees starting from R500 to R38,450, depending on the study level of your child.
As a parent, you have the option of choosing the best-suited learning plan for your child, but the more you pay, the more the benefits. Visit their website to learn more.
2. Clonard Distance Education
For over 20 years, Clonard Distance Education has been providing trusted and high-quality homeschooling services from preschool to grade 12 to benefit many families in South Africa.
Its well-trained and vetted team of tutors offers unparalleled homeschool support to help your child develop their abilities to read and understand through personal mentoring and assessments.
Clonard's course of study is in line with Curriculum Assessment Policy Statements (CAPS), including exams and other structured evaluations. Some of the subjects in the Clonard homeschooling program in South Africa are English as a medium of instruction, Afrikaans, isiZulu, Mathematics, Business Studies, History, Geography, Life Orientation, Accounting, and other physical sciences.
Clonard homeschooling program costs between R300 to R10,500, as dictated by the grade of your child.
3. Time4Learning
Time4Learning is among the best homeschooling programs in South Africa, with a highly customizable curriculum that allows your child to pick subjects based on preferences.
It offers Language Arts, Science, Social Studies, Math, and other high school electives under its PreK-12th grade curriculum taught by professional teachers and tutors.
Time4Learning has monthly subscription plans starting at R24.95 for grades K to 8 and R34.95 for 9th grade to 12th. This budget-friendly homeschool program in South Africa incorporates interactive lessons and printable workbooks to ensure your child stands out academically.
4. Wingu Academy
If you'd rather enroll your child in a practice-based online international school in South Africa rather than teach them yourself at home, Wingu Academy is the best homeschooling option for students wishing to pursue British International Primary and Lower Secondary curriculums and International GCSE or AS and A-level curriculum.
With Wingu Academy, homeschoolers enjoy self-paced online learning with assistance from on-demand knowledgeable teachers who, with a specialized approach, guarantee excellent academic standards.
To join Wingu Academy in South Africa, you must pay a registration fee of R750 to cover your child's academic and numeracy assessment, plus an annual fee that starts at R2,615 to R6,000, as determined by learning stages.
Wingu Academy online curriculum packages consist of Wingu Standard, WinguFlex, and FutureFlex, and it encompasses live and recorded classes, examinations, virtual learning, and other consultation sessions.
5. Accelerated Christian Education (A.C.E.)
The Accelerated Christian Education (A.C.E.) homeschooling program in South Africa is known for its Biblically-based learning option since its inception over 35 years ago.
It takes learners through preschool to grade 12, imparting valuable skills to promote academic competency, independence, and self-discipline that align with Christian beliefs.
A.C.E homeschoolers have the free will to choose among a wide range of subjects taught like Math, English, History, or other specialties, and they are responsible for their own learning. This homeschooling program embraces diagnostic testing to identify learning gaps and help students reach their full potential.
To register your child on the A.C.E homeschooling program in South Africa, you must pay a registration fee of R1,450 and annual homeschooling fees of R6,100, which may differ depending on grade level.
Students at Accelerated Christian Education (A.C.E.) have four exit options; International A.C.E qualification from the USA, IEB-accredited National Senior Certificate (NSC), British International Examinations, and General Education Diploma (USA).
6. Imperial International College
The Imperial International College is one of the best homeschooling programs in South Africa that offer a time-tested and proven curriculum to IGCSE and AS-Levels students of grades 10 to 12.
Its educational program is contemporary, engaging, and fun. It has helped many South African families realize the good of homeschooling as an alternative to public schools due to its flexibility, curriculum, and student support.
Imperial International College renders thirteen International GCSE subjects and 10 AS-Level courses, which include Physics, Chemistry, Business Studies, Accounting, Economics, History, Geography, and more.
Here, students sit for internationally accepted Gr 10/11 and Gr 12 qualifications that allow them to join universities of their choice in South Africa or abroad once their marks are commensurate with respective cut-off points.
Homeschooling fees for the Imperial International College program are calculated based on the single subject cost per month. International GCSE cost per subject is R620 on an 18-month program and R945 on a 12-month plan.
Conversely, AS-level cost per subject is R630 on an 18-month subscription plan and R985 for a 12-month homeschooling program.
7. Nukleus Onderwys
At Nukleus Onderwys, every student enjoys a personal learning plan on merit grade level and academic needs per subject. It is a perfect alternative to private or public schools in South Africa and primarily offers homeschooling instructions in the Afrikaans language.
It provides learning opportunities based on the recognized national curriculum for learners in grades R to 12. Visit their website to learn more about this homeschooling program in South Africa.
Wrapping it up: These are the best and most affordable homeschooling programs in South Africa for parents seeking a better education for their children.
However, before opting to homeschool your child, remember it has some drawbacks too. For example, homeschoolers often have an increased sense of isolation due to reduced interaction, and your child may have socialization difficulties.
Also, study materials might be expensive, spiraling the entire cost of homeschooling. Before you decide to homeschool your child, make sure you have enough cash to tackle all financial hurdles that may come through.