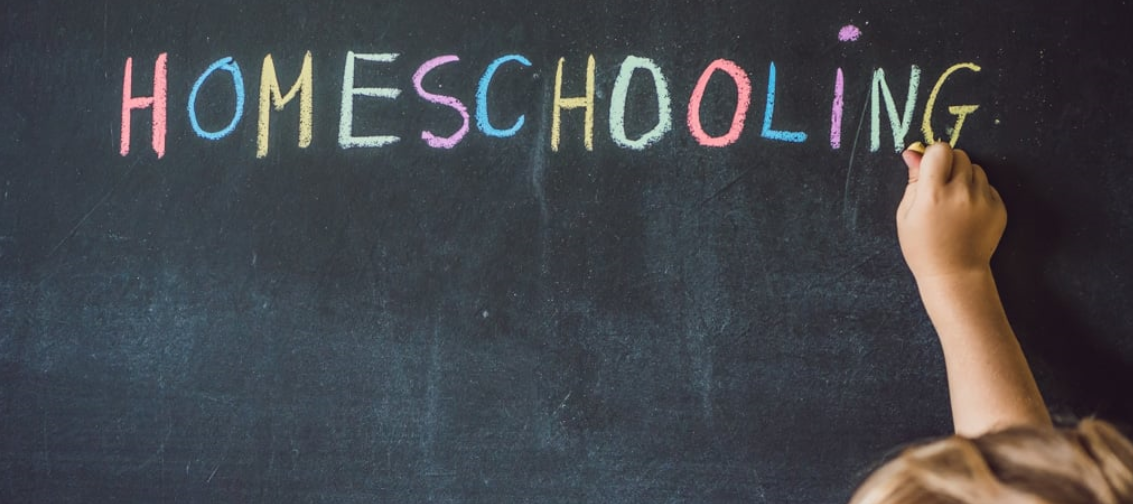 During the height of Covid-19 pandemic, academic calendars were disrupted, especially after the imposition of countrywide lockdowns that saw all schools closed. It taught us a lot. It awakened the already half-starved concept of homeschooling as most parents had already enrolled their children in public or private schools in the country.
Homeschooling is now becoming part of the mainstream in South Africa. This parent-centered educational approach involves teaching the children the nationally accepted curriculum at home instead of having them take classes in traditional classroom settings. It is legally accepted in South Africa under the coordination of the Department of Basic Education, which provides a set of procedures to guide homeschooling.
If you are considering home education, your obvious question is, "how can I start homeschooling in South Africa?" Well, this article will take you through all the steps of starting a home school in South Africa but first, let us look at the advantages and disadvantages of homeschooling:
Advantages of homeschooling in South Africa
For many South African parents, homeschooling is an appealing option away from public or private schools due to the enormous benefits that come along with it. What are the benefits of home education in South Africa?
* Flexibility – homeschooling your child offers great flexibility for parents and children. You can choose lesson plans that fit your budget, schedule lessons, pick the best curriculum and teach at your own pace to make your child understand all topics taught.
* Efficient learning – homeschooling allows parents to hire tutors who can teach their kids at home. The delivery of high-quality teaching is possible because of the low teacher-to-student ratio, which addresses diverse individual needs.
* Enhances parent-child bonding – unlike the traditional schooling system whereby teachers interact with students, homeschooling strengthens the parent-to-child bond as parents get to spend quality time with their children, especially if they are teaching them.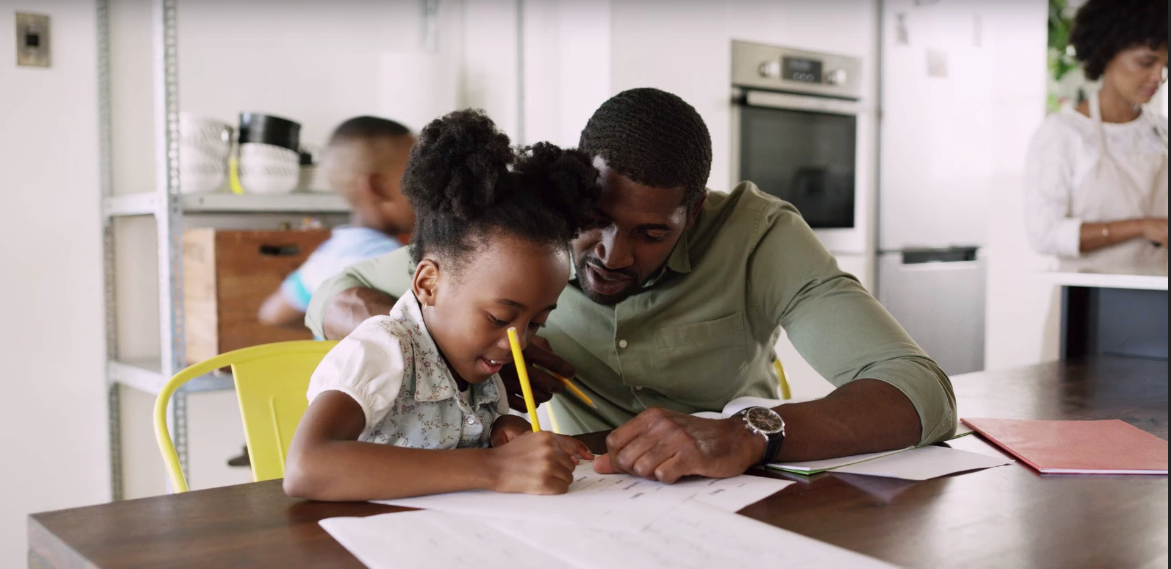 * There is no social stigma – homeschooling in South Africa is helpful for kids, particularly those with special needs. Far from public schools, which have less individualized attention due to larger class sizes.
* Greater educational freedom – homeschooling allows learners to choose subjects that align with their goals or future career prospects. Its meaningful learning approach saves time as students and tutors concentrate on the major other than waste time on less beneficial courses.
Disadvantages of homeschooling in South Africa
Homeschooling is becoming increasingly popular in South Africa due to its many advantages as opposed to traditional learning. But is it really the right choice? Well, on flexibility and quality education, it is ahead of the pack, but it has some shortcomings too.
Here are the disadvantages of home education in South Africa:
* Lacks socialization – in public and private schools, children get a chance to bond with their peers differently from homeschooling, where a child is confined in the house with their parents or tutors. This weighs down their socialization skills, affecting future relationships with other people.
* It is expensive – as a parent, prepare to buy numerous workbooks and other classroom supplies, as homeschooling is an expensive education option. You must also set aside cash to pay for tutors and class excursions like field trips and sporting activities.
* Absence of facilities – lack of learning resources like laboratories may hinder your child's homeschooling experience, especially if they are taking science subjects like Chemistry and Physics, which requires a practical-based approach. This slows the learning pace.
* Requires a lot of dedication – when you opt for homeschooling and you have a full-time job, it is almost impossible to balance tutoring and your career demands as you have to take days off to educate your child. This might affect your job, and you may end up losing it.
* Less focus on learning – when a child is taught by the parents, the learning environment becomes relaxed as parents tend to be less strict than teachers. The absence of monitoring can make homeschoolers lose the will to learn and score good grades.
The cost of homeschooling in South Africa
Is homeschooling free in South Africa? No, most homeschooling programs charge an annual fee of between R6,000 to R35,000 based on grade levels and selected tuition plans.
It is relatively cheap, but upon adding the cost of study materials and other class requirements, it becomes a bit more expensive than public and private schools, whose fees range between R60 000 to R160 000 for junior private schools, due to additional costs of boarding, and R8,000 to R20,000 annually for good state schools.
How to start homeschooling in South Africa
Congratulations on choosing to homeschool your child. One of the most important things you need to know is that homeschooling is legal in South Africa, provided you follow all the steps and procedures required by the Department of Basic Education.
In South Africa, lessons offered in homeschooling programs are open to all learners in the foundation phase (grades 1 – 3), the intermediate phase (grades 4 – 6), and the senior phase (grades 7 – 9).
In this article, you will learn how to homeschool your child but let's find out the documents required when applying for home education in South Africa. What are the requirements during application for homeschooling in South Africa?
* Certified copy of the learner's birth certificate
* Certified copy of the learner's last school report signed by the principal (if applicable)
* Certified copy of the parent's ID
* In the case of foreign nationals, certified copies of passport /study permit/work permit/asylum document are required.
* Certified copy of the transfer certificate from the previous school (if Applicable)
* In case of a learner with special needs, attach a certified copy of the assessment document or referral letter from the medical practitioner
* Motivation why the parent wishes the learner to be educated at home
After finding out what is required during the homeschooling application process. We go to the steps for applying for home education in South Africa. How do I apply for homeschooling in South Africa?
1. Visit www.education.gov.za/Parents/HomeSchooling/tabid/406/Default.aspx
2. On the website, select the homeschooling application form based on your province
3. Follow the instruction to completely fill out the form by typing in the spaces provided and ticking relevant spaces
4. Sign the filled-up form to show consent and that you agree to be bound by its contents
5. Attach relevant documents and email them to home education coordinators of your province
You must follow up with the coordinators if you don't receive emails acknowledging the reception of the homeschooling application form. Home education coordinators will reach out for a home visit to ascertain the information you submitted on the form.
Homeschooling coordinators South Africa
Home education application forms can be emailed to the following coordinators. The table contains names of homeschooling coordinators from Eastern Cape, Free State, Gauteng, KwaZulu-Natal, Limpopo, Mpumalanga, North West, Northern Cape, and Western Cape, their email and addresses:
Office
Coordinator
Telephone
Email
Address

Basic Education

Ms EM Chaane

Ms LZ Brown

012 357 4105/4106

Chaane.m@dbe.gov.za/ brown.l@dbe.gov.za

 

222 Struben Street

PRETORIA

0001

Eastern Cape

Mr Mphathisi Songca

040 608 4411

mpathisongca@gmail.com

nandipha.gaika@ecdoe.gov.za  msotyato67@gmail.com 

 

P/ Bag X 0032

BISHO

5600

Free State

Mrs N Mokone

0514470038/ 0037

N.Mokone@fseducation.gov.za

 

P/ Bag X 20565

BLOEMFONTEIN

9300

Gauteng

Ms C Motshwane

010 600 6202

Carol.motshwane@gauteng.gov.za

Tynos.Masia@gauteng.gov.za Kegomoditswe.Ramadiro@gauteng.gov.za

 

Hollard Building (7th Floor)

Corner 17 Simmonds and Main Streets

Johannesburg

2000

KwaZulu-Natal

Ms D Motloli

0333486111/115

dineo.motloli@kzndoe.gov.za

Nosabelo.Shangase@kzndoe.gov.za

194 Langalibalele Street

Absa Building, Office- 808

PIETERMARITZBURG

3201

Limpopo

Ms  E Baloyi

0152909382

 

schoolaffairsoffice@gmail.com

 

P/ Bag X9489

POLOKWANE

0700

Mpumalanga

Dr  M Pieterse

0137665875

M.Pieterse@mpuedu.gov.za 

drmcpieterse@gmail.com

P/Bag X 111341

NELSPRUIT

1200

Northern Cape

Abraham Morris 

053 839 6345

abmorris503@gmail.com

 

P/ Bag X 5029

KIMBERLEY

8300

North West

Ms P Pule

0183898204

Ppule@nwpg.gov.za

P/Bag X 2044

MMABATHO

2735

Western Cape

Mr  D Louw

0214672653

Deon.louw@westerncape.gov.za

P/ Bag X 9114

CAPE TOWN

8000
Points to note:
* It takes up to 30 days to process homeschooling application forms in South Africa
* Homeschooling application process is free of charge in South Africa