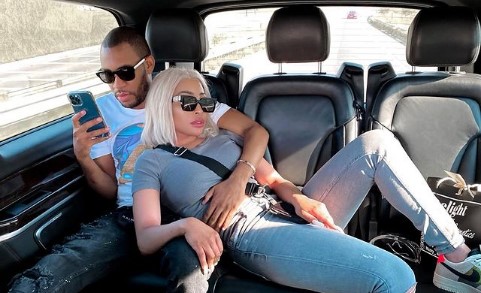 Khanyi Mbau is in a new relationship and she is happy with her new millionaire bae Kudzai Mushonga. The reality star is undeniably filthy rich and she has made it clear she does not want a partner who is not within her tax bracket.
Speaking to Sizwe Dhlomo on his KayaFM Afternoon Drive show, she explained why she always goes for the wealthier men and sometimes good-looking. Firstly Khanyi is not looking for love in a man, but the love can come afterward as long as there is money first. Sizwe asked her if she is looking for love, she boldly stated that she tried this love thing with the man she dated for 10 years but it did not work out for them.
"The thing is with my relationships I treat them like how I buy a car or a house … you know what you want in the house. I know what my requirements are and I'm not going to back down. So many people confuse relationships and say, 'Ah, I'm looking for love' and two months down the relationship they're looking for something else and that's why they'll never win because you haven't made it clear what you want," she said.
Her last relationship was with Tebogo Lerole, and they had a good 10-year run. However, the couple officially split a year and a half after getting back together.