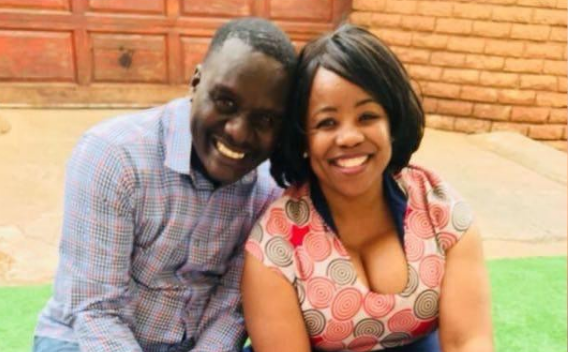 The gospel fraternity and South Africans are mourning the death of recording gospel star and Pastor Israel Linda Mosehla. Mosehla is well known for his hit songs 'Alpha and Omega', 'Father we adore you', 'Ke Utlewa Lerato ', 'Endaweni Ephakeme', among others.
His family has been hard hit by the loss, with his wife Millicent Mosehla describing herself as 'shattered' by the loss. Taking to her Instagram, Millicent posted a picture of the couple with the caption, "You have left me shattered."
View this post on Instagram
Fans took to Millicent's comment section on Instagram to offer messages of hope and consolation to the grieving wife.
"My heart is broken mummy. I loved this man with everything in me. He has made me a decent man," one follower said.
"My friend, he gave you the best and that is what you have to be grateful for…. beautiful loving kids and a comfortable home. Daddy was the best hle. And God will continue to be by your side," another follower commented.
The star was born in Soweto into a worshiper family, with his mother being a musician and his father a preacher. With this strong Ministry background, he grew up to be a great worshipper.
Mosehla started his singing career in the 1980s where he composed and released three albums with his brothers. He won the prestigious Crown Gospel Awards under the categories Best Gospel Male Artist.