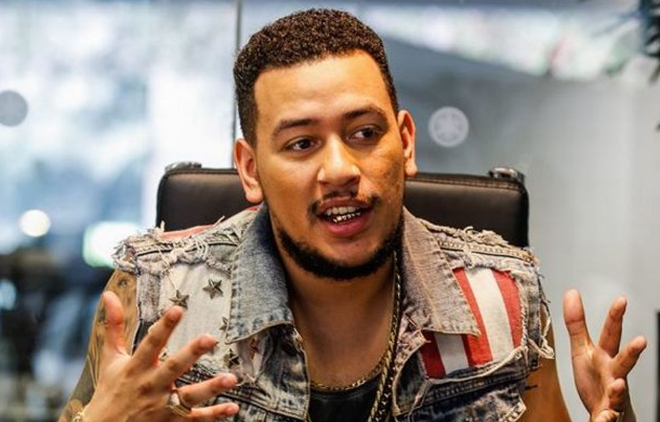 South African Rap star AKA took to his Twitter to send love to workers in the hospitality industry who have been affected by the Covid- 19 pandemic economically. AKA has recently gone into the hospitality business with the Durban-based club and restaurant Cuba BLK.
The rapper spread optimistism, saying he is praying that everything will be OK for those who work in the hospitality and entertainment industries.
The rapper took to his Twitter to also share some advice, urging workers in these industries to stay strong and be resourceful.
Hey restaurant, shebeen owners, workers, waiters, waitresses, artists, DJ's or generally anyone in the hospitality and/or entertainment industry … I'm thinking about you and praying everything is going to be ok. Stay Strong, Be Resourceful … sending you LOVE 💜

— AKA (@akaworldwide) January 10, 2021
His followers took the message positively, with Mzansi thanking AKA for the hope filled message.
One follower described his act as mature, especially considering he doesn't always get along with some members of the entertainment industry.
Wow Salute to you @akaworldwide you didn't pick your friends but you sent your love even to those that hate you, pull you down, ill-talk you… that's maturity my man, I bow. pic.twitter.com/CrlF8TC0Iy

— The Ambiguity of Life (@MHlombe) January 10, 2021
The side of AKA many people deny he has 🙏💙 pic.twitter.com/3cx8njQOc8

— Mfundo (@Mfundo_jack1) January 10, 2021
Other followers expressed their dismay over how the pandemic has affected the entertainment and hospitality industries, especially with the alcohol ban.
Eish my brother it's very hard this ban of Alcohol has costed our jobs and No income..

— Ginger (@Gingerdarasta) January 10, 2021
Is very sad, there should be a way that should keep things moving even in this pandemic. The Entertainment + tourism industry willbleed more jobs.😢😢😢😢

— TheLandisOurs (@HappyBone_) January 11, 2021