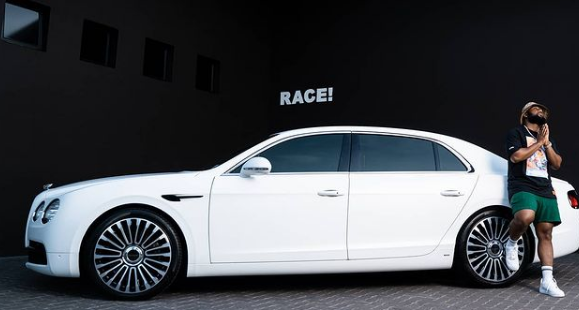 South African Rapper Cassper Nyovest turned 30 yesterday. The superstar took to his Instagram to celebrate his birthday. The star thanked God and said that he is still growing and still trying to get it together but he is further than he thought he would be at that age.
"God is the greatest!!!! The Big 30!!! Still growing, still risking, still selfish , still tryna get it together but I am definitely futher than I thought I would be as a man, a brother , a son, a new father, a partner, a businessman, a friend, a teacher , a learner, a Christian," he wrote.
He explained that he has become a different person this year and he loves himself now more than he ever did.
"I'm a mess but I love myself today more than I have ever loved myself. I became a very different person this year and I am enjoying it. Looking forward to more joy, prepared for the challenges. To God be all the Glory. Let's rock!!!!" he said.
View this post on Instagram
Cassper got himself a Bentley for his birthday. He took to Twitter and Instagram to post a video and pictures of the white Bentley.
"I had to get myself something special that I will always remember," he said.
View this post on Instagram
Cassper has set several milestones in his career and personal life this year. He is now a father to a baby boy. The protective father is yet to reveal his son's face on social media.
View this post on Instagram