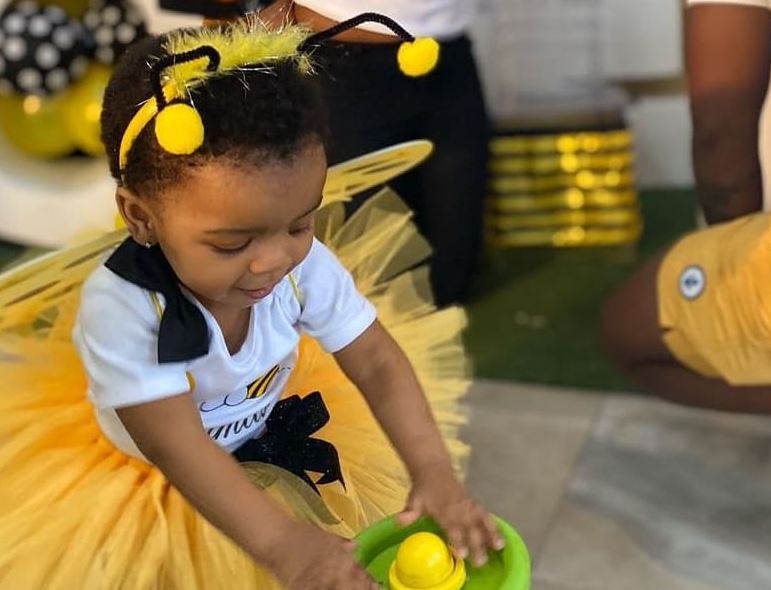 Days after announcing her exit from Rhythm City, Amo Chidi celebrated the first birthday of her daughter.
The little princess' birthday bash was honeybee-themed with yellow and black all over. Even the cake was yellow and black.
The actress posted photos on Instagram writing,
Mommy and Daddy's Beautiful Birthday girl!!!!!💝 I honestly can't believe its been a year since God sent us such the perfect Angel!
There are not enough words dear God! I'm seriously trying my best not to write a long caption! And get super emotional! We are so in love with you my baby !
Happy birthday Princess,
Mom and Dad love you!
We are all set and ready for Our little Bumblebee's Birthday🐝 !!!! We are having a party kids!🎊🎂 I was going back and forth for weeks trying to figure out if I should hire a company to come do the decor or just hire chairs etc and wing it! Lol! I'm so glad I decided to do it myself, it just makes it feel that much more special* and of course with the help of the Aunties and grannies we managed to make a pretty birthday for my baby girl!
Check out the pics.