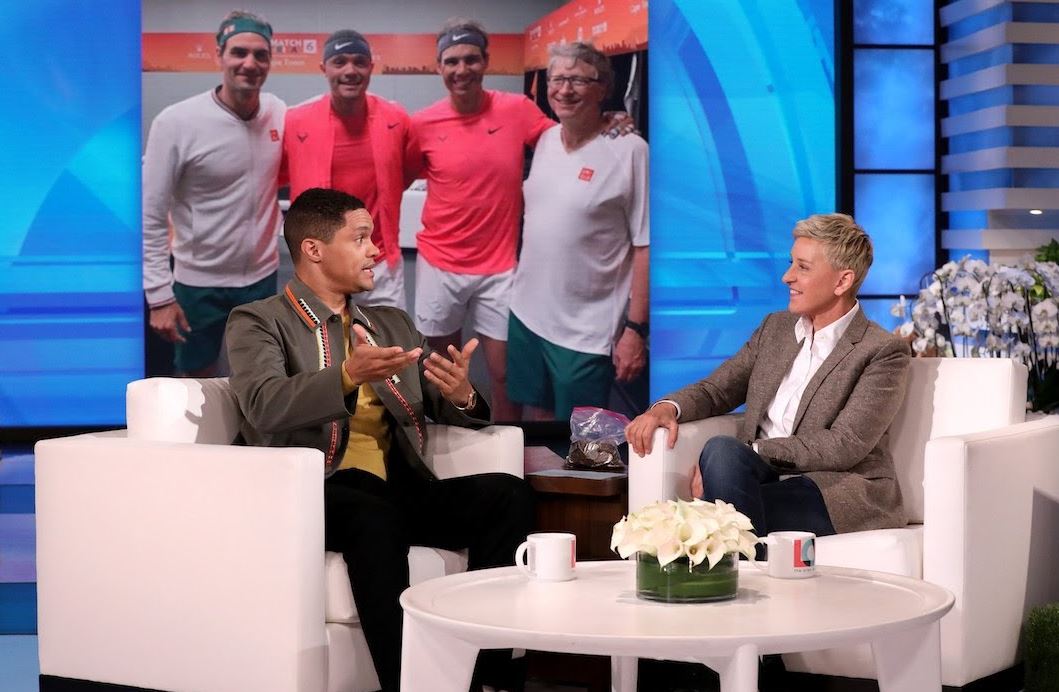 Host of the Daily Show Trevor Noah stopped by The Ellen Show this week.
With his big match vs Roger Federer and Bill Gates just a few weeks ago, it sure had to come up.. and it did.
Trevor narrated how Bill Gates reached out to him a few months ago, asking if he would play tennis with him. The comedian had never played before, but he nonetheless agreed.
For 2 months, Trevor had to train with tennis coaches, and he had a very hilarious story to tell about how that went down.
Watch below.
Trevor then talked interviewing political candidates, and a bit about Trump.
Watch that second part here.