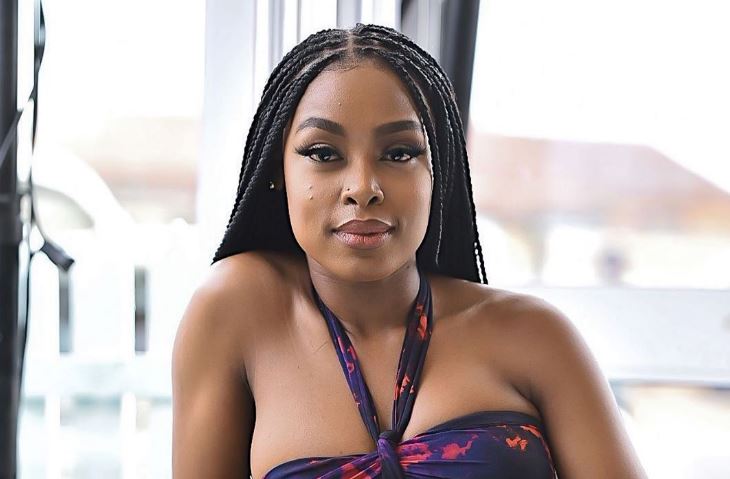 Queen of gaffes K Naomi is making headlines again for something she said.
Last year, the model irked Mzansi when she made a derogatory statement against bipolar people, exposing her ignorance or arrogance on mental health.
"I hate bipolar people…You can't always switch up, choose your vibes and be about them" she wrote, provoking the wrath of Twitter.
"So you hate people for having a medical condition? Please do a bit of research and try to understand the issues around mental health," one person replied to her now deleted tweet.
This time round, Naomi made some seemingly ignorant statement about HIV/AIDS. While her tweet may have been innocent enough, its wording did not go down well with most people.
"HIV AIDS is becoming a norm. This is scary…" she tweeted.
Her replies section got flooded with harsh remarks, which led her to delete the tweet, just as she had done with the bipolar tweet.
"Dear @KNaomi_N
HIV and AIDS has always been scary and having people like you who are ignorant is making it even more scarier. Please equip yourself with knowledge and understand that it does not matter how popular or rich you are but you don't know what the future holds," one person infomed her.
https://twitter.com/_MamaKaNone/status/1221785898431455232
After enough backlash, Naomi released a statement explaining what her tweet meant but failed to apologise for the wording.
She further castigated those who think lowly of her intelligence.
"I've noted with keenness how little many of you think of my intelligence and lack therefore. I can accept that… Seeing someone suffer form AIDS and any other disease is scary and painful."
Here's the full statement.
I'm leaving this here 🙏🏽 pic.twitter.com/RaXZ1sZJTh

— K Naomi👑 (@KNaomi_N) January 27, 2020