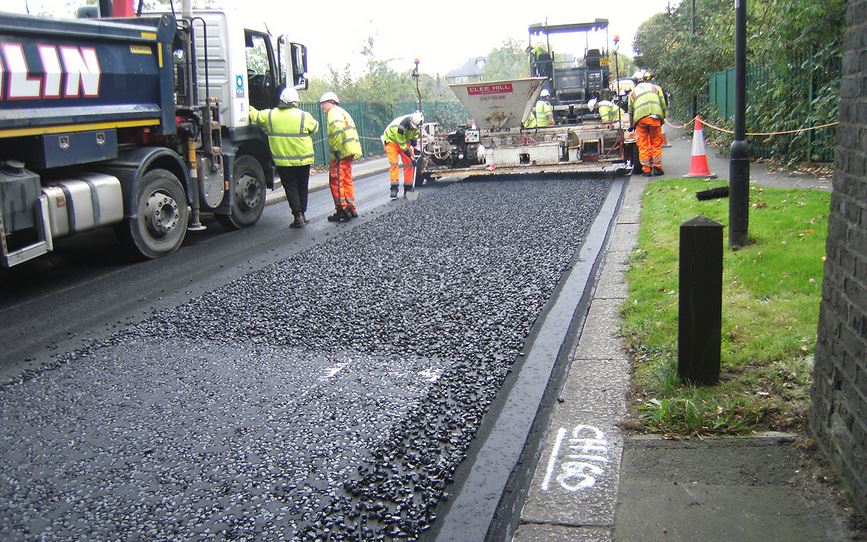 Work on South Africa's first plastic road has began in Kouga Municipality in the Eastern Cape.
The municipality announced on Monday that installation of new stormwater pipes had commenced, and that the entire 1.7km stretch of Woltemade and Koraal Streets will be completed in 3 months.
According to Horatio Hendricks, the executive mayor of Kouga Municipality, the project is a partnership between the local authority, Scottish company MacRebur SA and two Port Elizabeth-based civil engineering and construction companies.
"The backlog in road repairs for our region is estimated to be more than R500-million. While Kouga is strong financially, we simply do not have the rates base to deal with this backlog decisively," Hendricks said.
The company has already built several plastic roads in the United Kingdom and other countries.
MacRebur makes the roads using non-recyclable plastic waste, that would have otherwise headed for the landfills.
"By extending part of the bitumen in the mix MacRebur products reduce fossil fuel usage, leading to a reduction in carbon footprint and helping to foster a circular economy.
"With each km of road laid using our MR products, we use up the equivalent weight of 684,000 bottles or 1.8 million one time use plastic bags. 1 tonne of MacRebur mix contains the equivalent of 80,000 plastic bottles."
They claim that their roads are stronger and more durable than traditional asphalt roads.
Read: Heineken To Spend R1 Billion at its South Africa Brewery