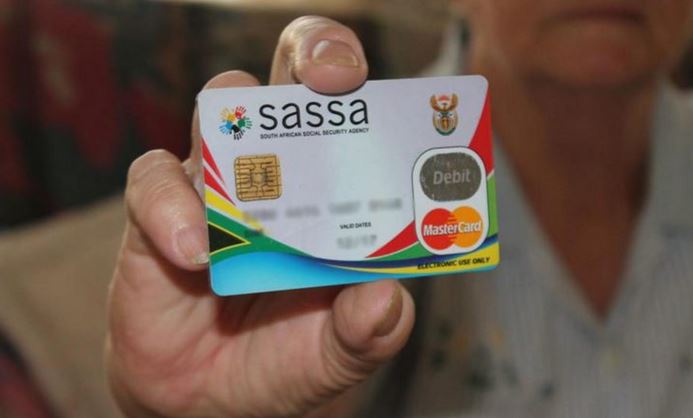 As more and more South Africans seek assistance from SASSA, there are more and more queries on certain issues.
The South African Social Security Agency has been a lot of help to millions of South Africans, particularly during the COVID-19 pandemic. Close to 10 million people have benefited from the
R350 Grant, which was designed to cushion poor people from the economic devastation brought about by COVID.

However, many people have had their R350 grant applications rejected for one reason or the other. In August 2021 alone, 3.7 million South Africans had their applications thrown out. That was nearly a third of all applications.
A common reason given to the rejected is that they are 'IRP5 registered'.
What does that really mean?
---
What does IRP5 Registered Mean?
Simply put, IRP5 Registered means that the system believes you have an alternative income source, and thus you do not qualify for the R350 grant.
An IRP5 document is an employee's tax certificate, outlining their related incomes, taxes, and all kinds of annual deductions. It is the document used by employees to file their income tax returns every year.
Remember, the only reason the R350 grant exists is to help those without any income. If the system finds any other income source on their records, your application is quickly thrown out.
Here are the most common alternative income sources known to the government.
1. Being on the government payroll, or in formal private sector employment.
2. Being an active recipient of another SASSA grant eg. disability grant or older person grant or child support grant
3. Being an active recipient of NSFAS bursary or UIF funds.
4. Or having any other identifiable source of income exceeding R595 per month.
---
Now that you understand the meaning of IRP5, do you still think it is an error?
If your answer is yes, there are remedies you can take.
How to resolve your 'IRP5 Registered' notice
If you left formal employment, your records may be out-of-date, and SASSA may think you are still employed.
You will need to contact South African Revenue Service (SARS) and have them update their records. They will likely require additional documentation from your previous employer.
Remember, SARS is the primary source of such data for SASSA.
You can reach them by calling 0800 00 7277, or using the SARS online portal.
Once you are confident that SARS has updated your current employment status records, you can lodge an appeal with SASSA. We have previously written on how to appeal a declined R350 grant application.
SASSA is experiencing high volumes, and without enough manpower to hasten the process, you may experience long delays. They are urging everyone to exercise patience.
---
Related resources:
How To Update Personal Details for Your SASSA R350 Grant
7 Reasons Why Your SASSA R350 Grant Application Was Declined
This is How To Check If You Still Qualify for the The SASSA R350 Grant
How Much is the SASSA Child Support Grant?
Reapplication Pending: What it Means on Your SASSA R350 Grant Application?
How To Change Your SASSA Payment Method
Retiring Abroad in South Africa.. What You Need To Know