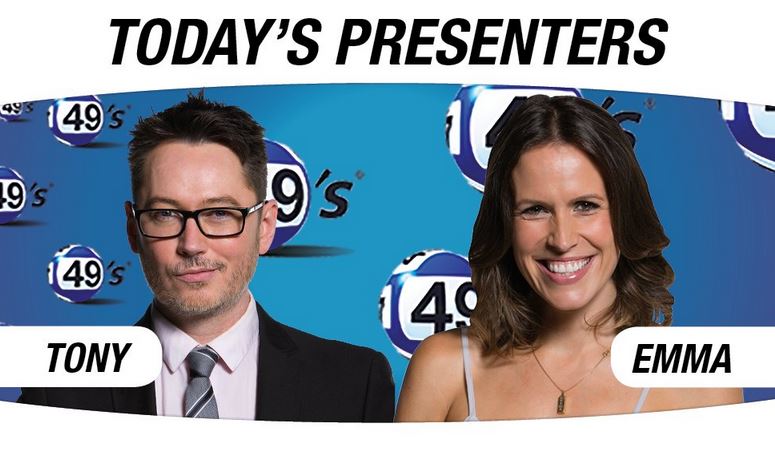 Launched in 1996, United Kingdom's UK 49s draw is held twice daily at 12:49 pm and 5:49 pm GMT (London time). During winter, the second draw is held at 4:49 pm.
(South African time is 2 hours ahead of London, so those times are 1:49 pm and 7:49 pm)
---
These are the UK49s lunchtime results (winning numbers) for Wednesday, July 28, 2021.
5  19  23  31  36  41 Booster: 20

---
Yesterday's Lunchtime draw winning numbers: 3 15 35 36 40 46 Booster: 16
---
The next UK 49s lunchtime draw is scheduled for Thursday, July 29, 2021, at 12:49 London time.
There is also the 49s teatime draw scheduled for later today (July 28, 2021) at 17:49 London time.
---
To play the UK 49s, you choose between a six ball draw or seven ball draw. In the six ball draw, you choose up to 5 numbers from the first 6 to be drawn.
In the seven ball draw, you choose up to 5 numbers from all 7 to be drawn.
The 49s is different from other lotteries in the UK in that you decide the amount you want to bet, and which of the daily draws you want to bet in.
The odds of winning the 49s ranges from 1 in 49 – if you select 1 number; and 1 in 13,983,816 – if you select 6 numbers.
The 49s does not have a fixed jackpot prize. Winnings are based on the size of your bet and the odds of the bookmaker you choose.
---
UK49s is operated by 49s Limited, a private company regulated by UK's Gambling Commission under license number 56709.