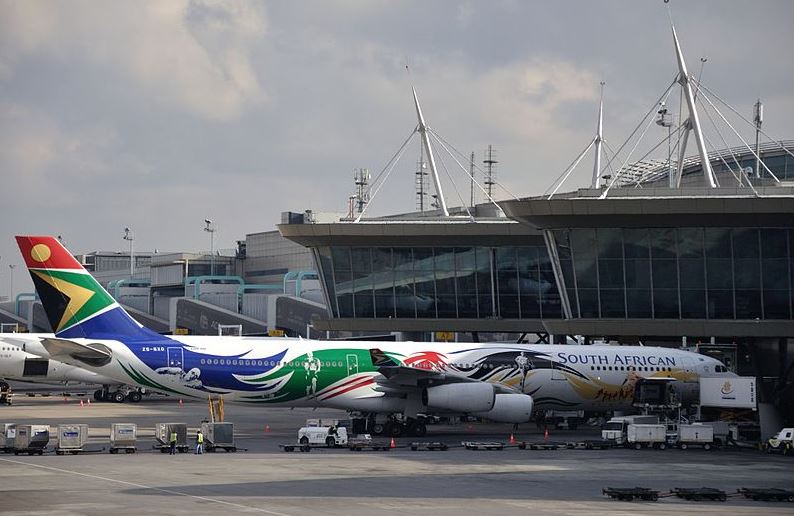 OR Tambo International yesterday (Monday March 25) effected new check-in rules that will affect hundreds of passengers.
Duffel bags or travel bags that are of irregular shapes and sizes will not be allowed at the Johannesburg based terminal, in a bid to reduce blockages and breakdowns in the baggage handling system.
Traveller24 is reporting that bags that do not have flat surfaces, or those that come with long straps or grips, have been a major problem at the terminal. They are said to be the biggest cause of jams in the baggage handling system, often delaying baggage delivery to aircraft and causing inconvenience to passengers.
Apparently, airport management have been contemplating bringing these rules into effect for the past one year, only now moving forward with the proposal. Several other major international airports have similar rules in place, among them Dubai International, which also just recently adopted the same.
"We very much appreciate that these new baggage rules will potentially create inconvenience or additional cost for some passengers, so this is not a step we have taken lightly," says Kris Reddy, Assistant General Manager: Operations Services.
"However, a small proportion of irregular bags that cause breakdowns in the baggage handling system creates far greater inconvenience for the majority of passengers. We have investigated this matter over about a year and considered a variety of alternatives.
"It is our view, and airlines and other stakeholders now agree, that changing rules for irregular bags will improve the overall level of service to all passengers," he added.
Extensive consultations between the airport, airlines and the Airline Operators Committee (AOC) were held to iron out the new rules before putting them into effect.
Only regular-shaped bags will be allowed at check-in counters.
Bags must have a flat surface to be accepted.
Bags with long straps will not be allowed at check-in counters.
However, passengers with bags violating these rules will be offered the option of having their baggage wrapped at one of the designated wrapping stations.
Now read: Paul Mabe sues former personal assistant